Budgeting tips for international moving
Organizing a smooth and stress-free overseas move is not a difficult thing at all if you have an unlimited budget. Unfortunately, some people struggle with it financially. Still, even if you are worried about your expenses, it doesn't mean that your relocation has to be stressful. In this article, Hansen Bros. Moving & Storage will show you some great budgeting tips for international moving that will help you to organize a carefree relocation without spending everything you have.
Start by dividing your budget into two categories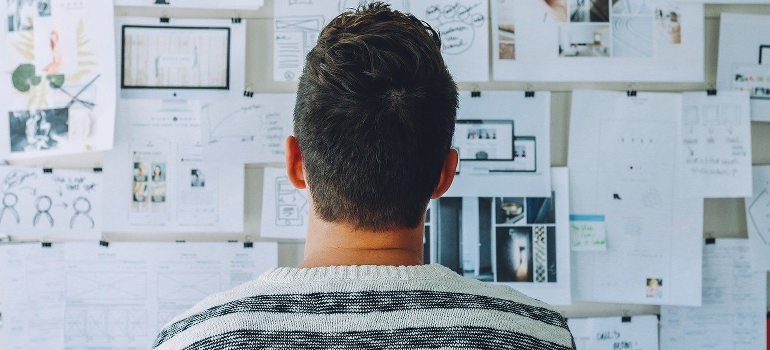 International relocation is a complicated process that consists of many different individual tasks. And every one of these tasks carries with it a portion of expenses. Still, you can generally divide your expenses into two major categories, and that is the first among our budgeting tips for international moving. One part of the budget should go toward hiring one of the best freight companies Seattle that will handle the preparation and transportation of your items. And the other part of your budget should focus on the expenses regarding your own travel arrangements.
Of course, there are many factors that determine how much something will cost. So, you will need to do a lot of research in order to be able to calculate your moving budget correctly. Luckily, you can find many good budgeting tips for international moving on the internet, so you will not have to leave your home for this.
Moving company expenses will be a significant factor in your budget for an international move
When it comes to creating your budget for an international relocation, moving company costs will be one of the major expenses. If you want to spend as little as possible you will need to do a lot of research. International shipping companies have very different rates. And they mostly depend on the route a moving company will use to transport your belongings and the time they will need to do it. Of course, those are the most important factors. But not the only ones.
So, in order to find shipping companies Seattle that will fit your financial capabilities you need to contact many companies and ask for their quotes. Comparing those quotes is actually the only way to get to the most affordable options.
Take time to consider and choose the services you need
Another important factor that is also related directly to shipping companies would be the selection of services. It is not the same when you hire a moving company to only to transport your belongings and when you ask them to dismantle your furniture, prepare your piano, handle your art, and pack everything up.
A lot will depend on what special services your will choose depends on many factors as well. Of course, when you are worried about your budget, the cost of those services will be the most important factor. However, sometimes, you just cannot do specific things on your own and you are forced to hire professionals. Nevertheless, make sure that you include those in your budget as well.
What type of shipping container you will choose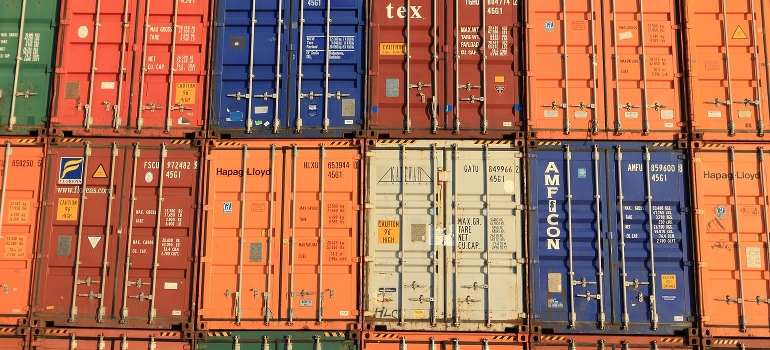 One of the factors that will affect your moving price is the cost of a shipping container. There are many sizes of shipping containers and there are different conditions under which they can be used. For example, you can decide to have a container with other people and pay less. Or you can pay more and have the whole container for yourself. Of course, it all depends on the number of items you have.
Maybe you will need storage as well
If you are moving temporarily, you will probably have many items that you will not move with you but still want to keep for the time when you come back. Or maybe you will be arriving in a foreign country before your new home is ready. Naturally, there are many situations where you will need to rent storage during an international move.  Of course, maybe you will not need storage at all. Still, keep that in mind when creating a moving budget for an international relocation.
If your movers do a good job you will probably want to tip them
Finally, most of us like to tip after receiving a satisfying service regardless of whether we are talking about the moving process or eating in a restaurant. If you have a habit of rewarding people for a job well done, include that in your moving budget as well. Some moving companies will go that extra mile to exceed your expectations, and you want to appreciate that.
Make sure to book and buy plane tickets early
Of course, when it comes to travel expenses, flight tickets are the major ones. Still, how much a flight ticket will cost depends a lot on the time of the purchase. If you are buying plane tickets a few days before the move, they will cost you much more than if you bought them several months in advance. So take a break in your budget calculations and visit some airline websites and see whether you can reserve your tickets today.
Going to and from the airport can be costly, depending on the option you choose
Coming to an airport and later traveling from the airport to your new home can be rather costly sometimes. So do not forget to include that in your moving budget as well. However, it is important to know that there are usually many different options available. From rent-a-car, taxies, minibusses, to public transportation. Of course, all at significantly different prices.
Carrying your own food or eating at airport restaurants
How much food your will need for your travel depends a lot on the distance you are traveling and of course, your habits when it comes to eating. Preparing and carrying your own food is far cheaper but also more complicated than eating at the airport restaurant. Think well before you decide.
Hopefully, this will help you to plan your expenses better
As you can see, there are many things that you need to consider when preparing your moving financial plan. Hopefully, after reading our budgeting tips for international moving, you will know how to manage your expenses better. Good luck.
Let our team put together a comprehensive moving plan for you. Complete our simple free quote form or contact us at 1-888-300-7222.