Common mistakes when moving internationally
Moving to another country is hard enough even when everything goes right. Unfortunately, not everything goes right most of the time. And a lot of the time, it's our own fault that things go wrong. We make a lot of mistakes when moving internationally, usually because we don't know any better. This can result in a lot of unnecessary stress. But with the help of Hansen Bros. Moving & Storage and a few useful tips, you can avoid the worst mistakes of international moving and make your relocation much easier. Keep reading to learn about the common mistakes and how to avoid them as part of your preparation for the move.
What are the worst mistakes when moving internationally?
Moving is a process we will all go through at some point in our lives. But it is not something we deal with on a daily basis. And moving to another country is even rarer! In fact, statistically speaking, most Americans won't ever live outside of the US. So when you find yourself moving abroad, you're facing challenges you've probably never tackled before. It's only natural to make mistakes in that situation. Unfortunately, some of those mistakes can cost you dearly. But what are the worst ones?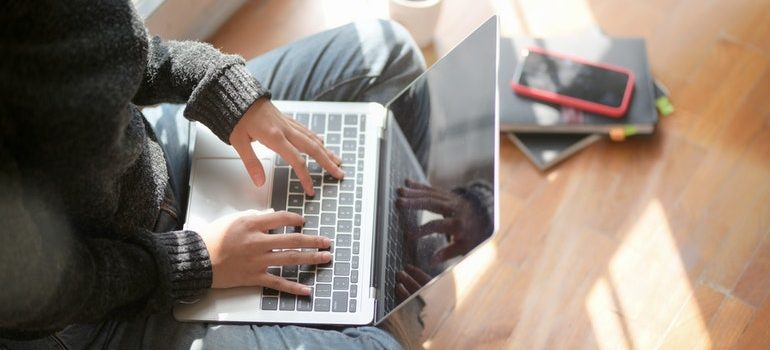 Lack of research
In this aspect, moving abroad is like everything else: when you don't know much about it, you need to do some research. There are four major things you need to look into when moving internationally:
the legal process of immigration,
the physical process of international moving,
good and reliable international movers Seattle to help you with your relocation, and
what to expect from your life after the move.
Skipping even one of these questions is a huge mistake because it is very important to know what you're doing when moving to another country.
Poor time management and organization
One of the reasons why you need to do research when moving abroad is because it is such a complicated process. Not only do you need to figure out how to pack and when to ship your belongings, but you must also obtain visas and book plane tickets. All this takes quite a bit of time. And when you're under stress, it's very easy to forget some important steps or inadvertently put them off for too long. 
So, it's necessary to get organized and start preparing early on. Not doing so can actually completely ruin your relocation abroad. While a poor sense of organization is always a problem when moving, it can be detrimental when you need to obtain legal documents that often come with application deadlines.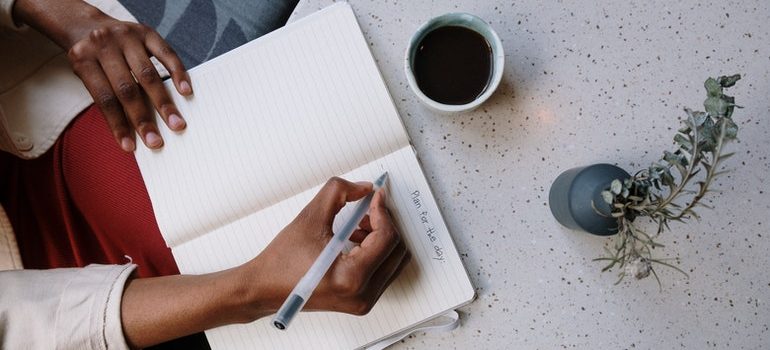 Hiring the wrong moving company
There is virtually no way to move to another country without the help of movers Bainbridge Island. But which movers you choose has a huge impact on your moving experience. A good moving company will ensure that you have a smooth transition to your new home. But the wrong movers can ruin the entire process for you. Unfortunately, there are a lot of moving scams out there. If you fall for one, you might end up losing a lot of money and even your belongings. And even when you choose a legitimate moving company, they can be less than helpful if they're not specialized or experienced in international moving.
How to avoid mistakes when moving internationally
Knowing about all the potential mistakes when moving abroad is only half of the story. You should also know how to avoid them. After all, that is the whole point of learning about them, right? So let's talk about what you can do to avoid the common mistakes of international moving and make your relocation easier.
Start preparing on time and plan ahead
The thing that's really going to save you the most trouble down the line is starting the moving process on time. If you give yourself a few months to get all your ducks in a row, the whole thing is going to be so much easier and less stressful. You'll have enough time not only to pack but also to file for a passport or visa, do a lot of research, compare international moving companies, and more. So if there's one piece of advice to follow when moving abroad it's this: don't procrastinate.
Research everything and get tips
Even if you've moved before, this time will be different because you'll be crossing international borders. And even if you've moved internationally before, the process will differ from country to country. So thorough research is essential. The most important thing you need to do is look up the US Embassy in the country you're moving to. On their website, you will find all the rules and regulations of permanently moving to that country. This is important to do early on because you will most likely need some type of visa or permit which can take weeks and even months to sort out. Then, you can learn more about the country itself to minimize culture shock after moving. Finally, you should ask your friends and family as well as the internet at large for some tips about the moving process itself.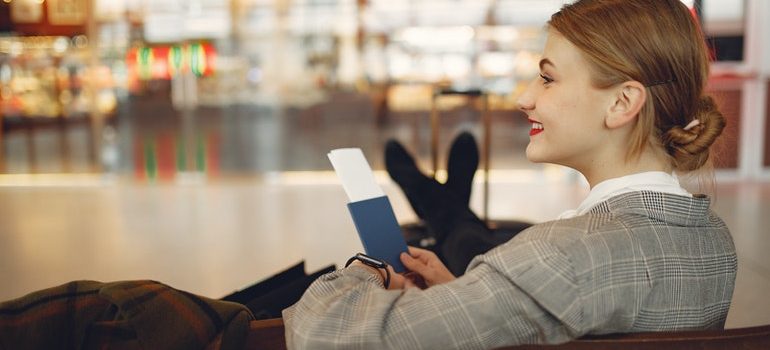 Hire reliable international movers
Because movers can make or break your relocation, it's very important to find a company you can truly rely on. You want reliable movers with experience in international relocation who won't bankrupt you. The search should start with a list of moving companies in the area that offer international services. If you find many companies that fit that bill, you should look into them more closely and narrow your selection down to 5 or 6 businesses that have all the necessary licenses and are highly rated in customer reviews. Finally, you should get moving estimates from all of them to compare prices. This will help you make the final decision.
What to do if you make mistakes when moving internationally
Despite your best efforts, plans still fail sometimes. So there's a chance that you'll make some mistakes when moving internationally even if you start on time, do your research, and hire the right movers. What then? Well, it really depends on how bad the mistake is. But the most important thing to do is not to panic. Even the biggest setbacks can be rectified.
The worst-case scenario is that you have to postpone your relocation because you didn't get your visa on time or something like that. While that would be awful, it shouldn't put you off from moving altogether. So if you come across a bump in the road, take a deep breath and think rationally about how to move forward.
Let our team put together a comprehensive moving plan for you. Complete our simple free quote form or contact us at 1-888-300-7222.