Guide for moving from Minneapolis to Seattle
If you are about to be moving from Minneapolis to Seattle, there are a couple of things that you need to think about. If you want to adapt to your new surrounding as easily as possible, you are going to need more information. Hiring great cross country movers Seattle is a good start, as they can provide you with some insights about both cities. But you may want to do your homework, as well. In this article, we are going to provide you with all the information you might need to make your relocation as smooth as possible. We will touch on the statistics and pros and cons of Minneapolis and Seattle, as well as provide you with a quick overview of the relocation process.
Moving from Minneapolis to Seattle 101
In a nutshell, there are only two things you need to do. They are:
Get to know what both cities offer
Prepare for the relocation process
However, while this may sound really simple, the fact of the matter is that both of these bullet points can take up a lot of your time and energy. We recommend starting by getting to know the cities first and focus on the relocation process later on. Ideally, you will hire Hansen Bros. Moving & Storage WA to help you with the latter. While you may think that you know all there is to know about your hometown, there are some things that you might be taking for granted. In any case, it is never amiss to refresh your memory by reading up on the city you will leave behind.
Getting to know the cities
Simply living in a city might not necessarily mean that you know all its pros and cons. Or that you know about all of its statistics. However, if you are about to relocate to another surrounding, comparing the two might be in your best interest. You may also want to consider convenient storage facilities, as you will most likely be downsizing. Take a look at storage units Lynnwood WA to get started. But the best place to start off getting more information about your relocation is the city you will be moving out of.
Minneapolis statistics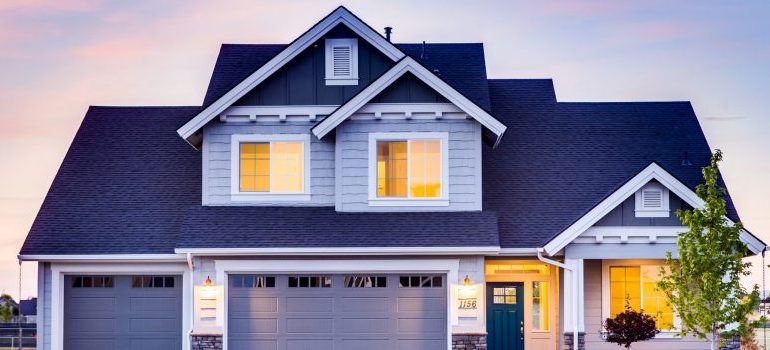 The city of Minneapolis enjoys a population of almost 430,00 people, and its households are earning a median income of almost $66,000. The median age of its residents is 32, and the median property value is $282,200. Minneapolis also has a 19.1% poverty rate. The largest universities are the University of Minnesota-Twin Cities, Capella Univerity, and Walden University. Most people drive alone to work, and the average commute time is around 22 minutes.
Learn about a few Seattle statistics before moving from Minneapolis to Seattle
Now, let's take a look at Emerald City. Seattle boasts a larger population than Minneapolis, with almost 754,000 residents to its name. The median household income is quite larger than in Minneapolis, being at around $102,500. However, the median property value is drastically higher, standing at about $767,000! Seattle also enjoys a lower poverty rate of 11%, and the median age of its residents is 34.7. The three largest universities in Seattle are Seattle Central College, University of Washington-Seattle Campus, and Seattle University. Most people in Seattle drive to work alone, similar to Minneapolis but the average commute time is a bit longer, clocking at 26.1 minutes. 
Pros and cons of living in Seattle
Now, let's take a look at all the benefits (and some drawbacks) that life in Seattle brings.
The job market, housing
The first major "pro" of the city lies in its booming job market. There are many growing industries in the city, and Seattle has the highest growth in the high-tech job market. In 2018, the city added 34,000 jobs alone! This is one of the main reasons why office moving was so prominent during that time. However, this rapid expansion brought some confusion into the housing market. While there are many affordable apartments to be found, much of Seattle's housing market is really expensive. Furthermore, Seattle is consistently ranked in the top ten most expensive cities in the country. Nearly half of the Seattle metropolitan area spends more than 30% of their monthly income on housing alone!
Proximity to attractive locations, traffic
You can get to Vancouver and Oregon from Seattle within three hours. This means that you will have the opportunity to enjoy the unique charm of both cities without needing to seriously shuffle your life. And it is not all fun and games, either. Shopping in Vancouver is a lot cheaper than in Seattle, as you can get almost 1.3 times more worth from your $U.S. in Vancouver. 
Portland offers a host of breweries, thrift stores, tattoo parlors, and is an overall quirky destination. It can serve as a place to "recharge your batteries" and simply have fun.
But then there's the traffic. The congestion on I-5 is going to be the stuff of your nightmares, trust us on this one. This particular congestion is one of the worst on the entire continent. You will get used to it, of course, but that does not make it any prettier.
Moving from Minneapolis to Seattle – The relocation process
When it comes to the relocation process itself, there will be a lot to do. You are going to need to set a moving budget, create a moving checklist, and organize your time and efforts. You might also want to consider hiring a professional mover to make the whole endeavor easier. They can provide you with packing supplies, moving advice, and all the labor you might need.
When moving from Minneapolis to Seattle, it is in your best interest to select the right mover for the job. You are going to want a company that has extensive experience in both of these cities, as they can provide you with the best experience possible. Lastly, don't forget to pack an essentials bag for the trip, as you never know what might happen. You want to be ready to "survive" for a couple of days with just the contents of the bag and what you can readily purchase.
Let our team put together a comprehensive moving plan for you. Complete our simple free quote form or contact us at 1-888-300-7222.