Guide for moving to Shoreline WA
Moving to a new place is always a challenge, both physically and mentally. However, so long as you know what to expect and how to handle it, you might make the entire endeavor easier on yourself. As professional Washington movers that have seen it all in this business, Hansen Bros. Moving & Storage has prepared a small guide that will help you to go through this relocation process as easy as possible. Learn the best ways and practices when it comes to moving to Shoreline WA – those that you will easily apply to this relocation as well as any other in the future.
There are many ways to go about relocating to Shoreline WA
There are many ways to plan and organize a move. One option that comes to mind instantly is to try to organize the whole process on your own. That could be a good idea if you are moving around the corner with a few boxes of stuff. However, if you have an entire household to relocate, regardless of the length of the move, you will need professional help. A team of skilled movers Shoreline WA can, for example, help you with basic and most difficult things like loading a moving truck, transport, and unloading.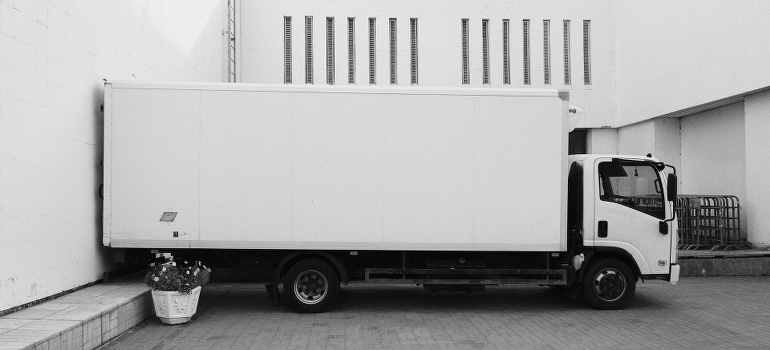 Or you can, on the other hand, hire their full service that will cover your entire relocation to Shoreline WA. This means that they will secure your items in packing materials they brought along, disassemble your furniture, handle robust and heavy items (pianos, dressers, furniture, wooden cabinets, etc.), load a moving truck, transport your items, unload, and even unpack. Of course, the option you will choose depends on many things. Still, make sure that you make your decision before you start preparing your moving plan.
Prepare a plan that will help you with the process of moving to Shoreline WA
Once you set your goals it is time to start preparing your relocation plan. Moving is a complicated process and whenever you are doing something so complex, you need to create a plan that will help you to stay on track and finish everything as you intended. Naturally, not everyone is capable of preparing a good moving plan. That goes double for people without any moving experience. Therefore, if you are doing this for the first time and you do not have a clue about the moving process, take your time, and do good research.
The internet is full of articles describing different types of relocation processes. And all you have to do is find the one that matches your situation and adapt it to your likings and needs. Still, the plan should contain things like decluttering, acquiring moving boxes Seattle, hiring movers, dealing with utility companies, change of address, etc.
First, you need to deal with your belongings and sort them out
The moving process itself is mostly about handling your belongings and transporting them from one place to another. That is why dealing with your stuff is one of the first things that you need to do before moving to Shoreline WA. Naturally, first, you need to determine what items are going to Shoreline with you and what items are not. Then you need to figure out what to do with items that you do not want to carry to your new home.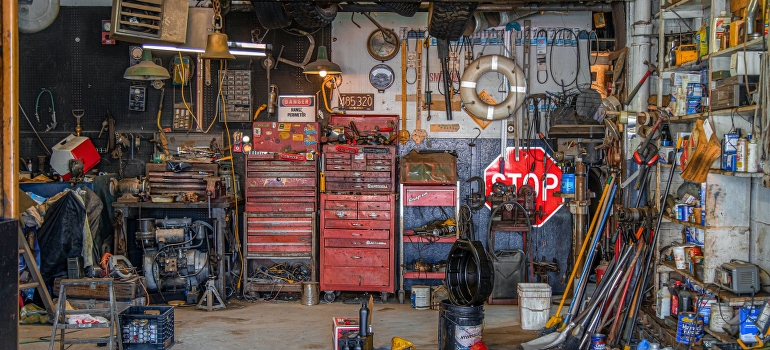 There is money to be made here so do not take this lightly. Moreover, the weight of your items is one of the decisive factors that interstate movers will use to determine their quote. That is why removing the heaviest items can have a great impact on the final price of the move regardless of whether you manage to sell them or not.
How to deal with excess items before your relocation
When it comes to getting rid of the excess items, you have many options at your disposal. It all depends on the time that you have, the condition and type of your items, their number, and your will to deal with them. Of course, the first and most popular way of disposing of a great number of used items is the garage sale. If you have gathered enough items, you have a yard or a garage, time, and will to organize such an event, the money you would earn could easily cover the cost of your relocation to Shoreline WA.
Another great option if you do not have too much time but you still got a lot of furniture to get rid of is to find your local used furniture retailer and sell all you have at once. However, do not expect to get a profit high as you would with a garage sale. If you do not have too many items, but you would still like to make money on what you got you can always turn to internet websites that are specialized in selling used stuff.
If you do not want to sell your stuff, you can donate them to charity. Most charity organizations in Washington will come to you to pick up the stuff. Finally, if you have plenty of items that you cannot fit into your new home you can always rent a storage unit and keep your items there until you need them again.
Find a full service moving company
Once you deal with your stuff. It is time to find a relocation company that will help you to move to Shoreline WA. Of course, as far as moving companies in Washington are concerned, you will have many options at your disposal. However, the most important things are to check whether a company is reliable or not and that it has all the moving services that you need.
Naturally, our suggestion is to find movers that offer full moving services. If you hire that kind of a company, your job is done. All you have to do is wait for your movers to come and help you with your transition.
It is not difficult to move to Shoreline WA but only if you follow our advice
That is the best and easiest way to make your next relocation an easy and carefree process. Still, moving to Shoreline WA could be troublesome if you decide to move on your own or make a mistake by hiring unreliable movers. Hopefully, you will follow our advice and make sure that doesn't happen to you.
Let our team put together a comprehensive moving plan for you. Complete our simple free quote form or contact us at 1-888-300-7222.