Guide to moving from Seattle to Hawaii
Moving from Seattle to Hawaii can be easy and stress-free.  With an efficient plan and reliable movers, you can relocate even to Hawaii without hassle. Before proceeding, you should explore and learn more about Hawaii, its culture, and all the pros and cons of moving there. Hawaii is beautiful and breathtaking. Truly wonderful place on earth, so it is no wonder so many people move there.  You will have a lot of decisions ahead of you so make a checklist. That is the first step to a great and easy relocation!
Before moving from Seattle to Hawaii – pick an island!
Before you make the final decision to move from Seattle to Hawaii you need to learn more about all the islands of Hawaii and choose the one that you like. As you probably know, Hawaii has 8 islands. The largest one is Hawai'i. It has more than 4000 square miles and around 190.000 people living on it. People often choose to come here because of its size. And, don't worry even if you choose another island that might be smaller – Hansen Bros. Moving & Storage can help you relocate. Other islands are Maui, O'ahu, Moloka'i, Kaua'i, Lana'i, Ni'ihau, and Kaho'olawe. They all have their good and bad sides, so make sure to learn a lot about them before moving.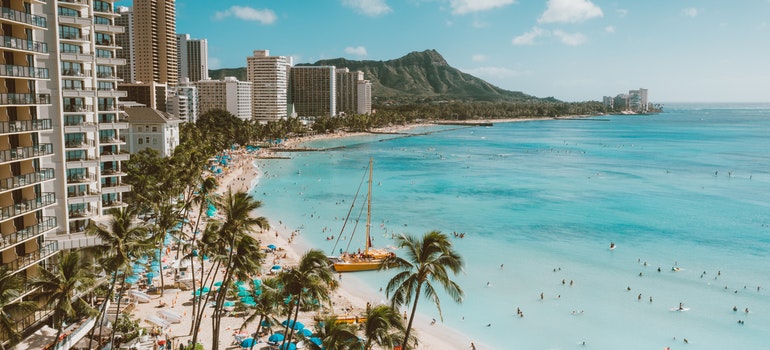 Start planning your relocation in advance
Once you know to which island you will be moving – it is time to start planning and looking for cross country movers Seattle that can help you relocate. Choosing a reliable moving company is essential. As well as choosing a moving date. The sooner you choose your moving date you can get a better deal and a better price. Planning in advance has a lot of benefits, and getting a better deal for your relocation from Seattle to Hawaii is one of them. Also, there are much fewer chances that you will forget something, especially if you have your checklist that has all the tasks that you need to do.
Set a budget for your relocation from Seattle to Hawaii
The first thing that you should know about Hawaii is that they are more expensive than in the continental U.S. Also, salaries are lower. If you have a remote job – then this can truly be heaven on earth for you. Considering the cost of the relocation, you should start planning your budget. You can easily get carried away and end up paying much more money than you originally paid. There are ways to boost your moving budget as well like a garage sale or decluttering your home before moving to Hawaii from Seattle.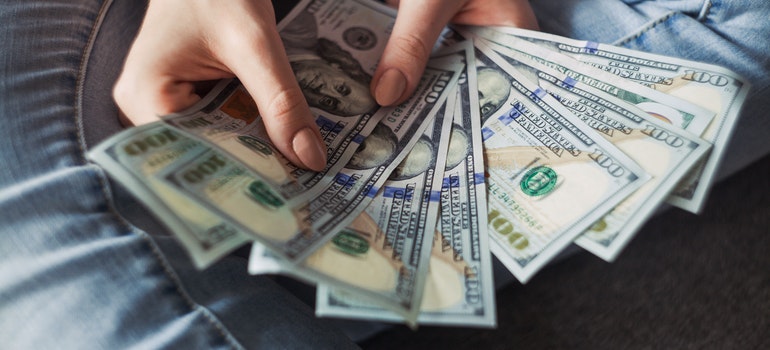 Declutter your home before moving to Hawaii
The best thing that you can do before your move from Seattle to Hawaii is to declutter your home. By decluttering your home, your relocation to Hawaii will be much easier and lighter. Over the years we all tend to accumulate a lot of things. And if we are being honest  – the majority of them do not use them anymore or we simply forget about them. And when you start looking for shipping companies Seattle you will realize how much your costs can be lower if you declutter. 
Create different piles for decluttering
The best way to start decluttering is by creating three piles:
Keep – here you should put all the items that you need and that you have used in the last year
Donate/sell – here you can put all the items that you want to donate or sell. They should be in good condition.
Throw away  – and lastly, you should put all the broken items that were just laying around, damaged things, and all the things that you don't want to keep and you can't donate or sell as well.
Just do your best not to go back once you decided what to do with them. If you start going back and forward, changing your mind and moving things from one pile to other, you will only end up keeping all of the items. You have a lot of planning ahead of you for this long distance move from Seattle so try your best to keep decluttering as simple as possible. Don't forget – you have packing ahead of you as well!
Packing for your move from Seattle to Hawaii will take time
People often underestimate how much time they will need to pack their whole home. Depending on the size of your home – it can take even weeks. As we mentioned, you should start searching for movers right away and the same goes for packing. As soon as you know your moving date you should start planning your packing. You can even split it into a couple of parts. For example, first, you can go and buy enough packing supplies. You will need moving boxes, tapes, markers, plastic wrap, packing peanuts, etc. After that – decluttering. Once that is done you can start packing your belongings by priority. First – pack all those items you won't be using soon and start moving from room to room.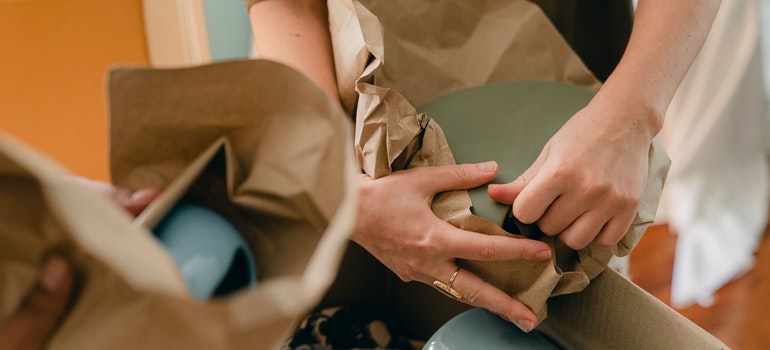 Learn more about Hawaii's culture
Before you relocate from Seattle to Hawaii you should learn more about the culture of these beautiful islands. Hawaiian culture is unique and different and really interesting to explore. And if you plan to live here you need to simply embrace a different and very slow pace of life. One of the factors that contribute to their way of life is the weather. It is warm in Hawaii all year round  – daytime temperatures range from 78F to 88F depending on which month is it. Also, hurricane season falls between June and November in Hawaii. Although hurricanes mostly happen between July through September. But, keep in mind that islands very rarely feel some significant effects from hurricanes.
Once you are done moving from Seattle to Hawaii be ready to embrace their culture and learn more about their customs. There will always be something interesting to explore outside, and you will be able to find some fun activities. Hawaii is really a place like heaven.
Let our team put together a comprehensive moving plan for you. Complete our simple free quote form or contact us at 1-888-300-7222.