Guidelines for relocating a bunk bed
Moving to a new location requires a lot of work. When you add to that packing and unpacking things, and moving bulky and furniture, it can be too much work for an individual. The bunk bed is one of the most complicated items to move, which is why it is important to prepare before moving. If you need to move your bunk bed to a new address or simply to another room within your home, it would be a good idea to consider hiring one of the moving companies Seattle. Given the heavy weight and size of the bunk bed, it is difficult to arrange a move. That's why we have prepared a few guidelines for relocating a bunk bed with ease.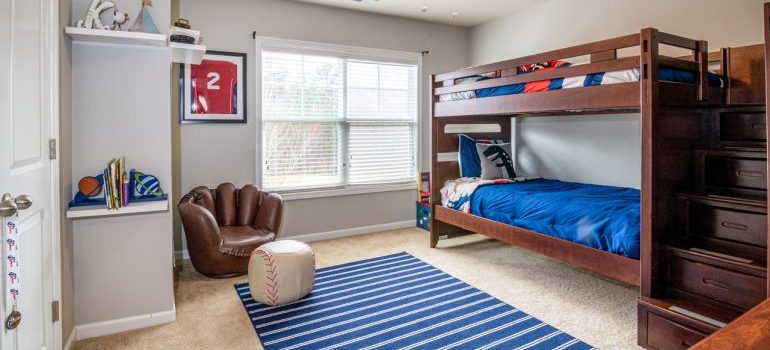 Before all else, consider hiring professionals
Bunk beds are extremely practical. They save space and are especially convenient for small rooms. However, when they need to be moved from one place to another, they are a real challenge. Our sincere recommendation is that you do not try to relocate them yourself. In addition to being bulky and heavy, they are very inconvenient to move. That's why it's best to leave the moving of the bunk bed to skilled movers Everett WA. Avoid any risk and hire professionals to do the hard work for you. You will be sure of the safety of your bed and you will avoid headaches and stress.
Steps for relocating a bunk bed
If you have decided to move the bunk bed yourself, here are a few steps you need to follow for a successful move.
Disassemble the bed
Pack and protect each part separately
Wrap the mattresses
Find a vehicle big enough for relocating a bunk bed
Assemble a bunk bed
If you follow these steps, you will probably be able to move the bunk bed to your new home on your own. Be careful and take the time to move it to make sure everything goes well.
#1: Disassembling the bed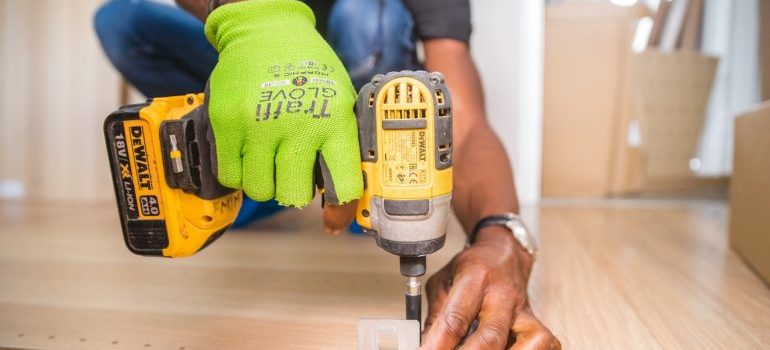 There is little chance that you can move the bunk bed without disassembling it. Even if you manage to get it through the door without disassembling it although this is impossible due to the small door, it will hardly pass through most hallways. Not to mention lowering the bed downstairs. So the logical first step is to disassemble the bed. This step would certainly be best done by long-distance movers Seattle. However, if you have decided to work alone, be very careful.
Take care not to damage any part when disassembling. Also, be careful not to lose some small parts such as screws. The help of a friend to hold the parts that you disassemble so that it does not fall and break will also come in handy. And more importantly, so you don't accidentally get hurt.
#2: Packing and protecting each part separately
After disassembling the bunk bed, it is necessary to pack each part individually. Wrap them in protective foil for furniture. This will ensure that nothing is damaged during carrying, but also during transport. It would be wise to mark each part so that you know how to connect it later. This will make the assembly process easier for you in advance. You can look for good packing material at local movers. And if you decide not to move it to a new home, you can put it away in Seattle storage. In both cases, each part must be safely packed so that it is not damaged.
#3: Wrapping the mattresses
Everything we talked about earlier when it comes to packing beds – is also valid for mattresses. Mattresses are much more important than beds because you sleep directly on them. You need to wrap both mattresses in foil so that they do not get dirty or damaged in any way. If you decide to put it in storage, protect the mattress especially so that it does not develop unpleasant odours from standing. Even if you use the mattresses for a short time, it would be good to clean them thoroughly after moving your bunk bed to a new home.
#4: Finding a vehicle big enough for relocating a bunk bed
No matter what distance you are moving, whether it is a local move or a long-distance move – you need to find a suitable vehicle for relocating a bunk bed. If you have planned to move with the help of a van, your bed may not be able to fit, even when it is disassembled. That's why it's always better to find the right size vehicle – such as a moving truck. After that, you need to think about and plan how to pack a moving truck. Make such an arrangement and organization that parts of the bed can fit on the bed, but also all your other things. If you have a vehicle of adequate size, there is less chance that something will be damaged in transport to your new home.
#5: Assembling the bunk bed
Once you arrive at your new home, there is only one thing left for you to do – to reassemble the bunk bed again. This is in addition to disassembly, the most challenging part of relocating a bunk bed. Take care to pack each part of the bed in its place. If you previously marked the parts when disassembling, it will be easier for you now. However, even when making the bed, you must take care not to accidentally injure yourself. As well as not losing or damaging any part of the bed. After you have put everything together and put it back in place, you can put the mattresses. Unroll them and let them straighten up a bit before putting them back to bed.
If you have completed all the steps successfully, all you have to do is enjoy a successful bunk bed move. Even better for you if you have decided to hire movers for relocating a bunk bed after all. Then you have time to dedicate to packing some important things. Good luck!
Let our team put together a comprehensive moving plan for you. Complete our simple free quote form or contact us at 1-888-300-7222.