How to coordinate a trade show shipping process
Trade shows are an excellent way to promote the products of your business. And as you're preparing for the upcoming exhibition, you'll need to figure out the shipping process of your supplies down to perfection. Organizing the entire event is a project with plenty of moving parts. You'll need to design your booth, the marketing materials, your travel arrangements, etc. But one of the most important parts to consider is the trade show shipping process. Getting your materials to the exhibition booth on time and in a mint condition is the only way to ensure you're making the best out of this opportunity. That's why it's crucial to choose a dependable logistics partner. In this article, our specialists at Hansen Bros. Moving & Storage will share their best tips on how to coordinate the transport of your goods to the fair with ease.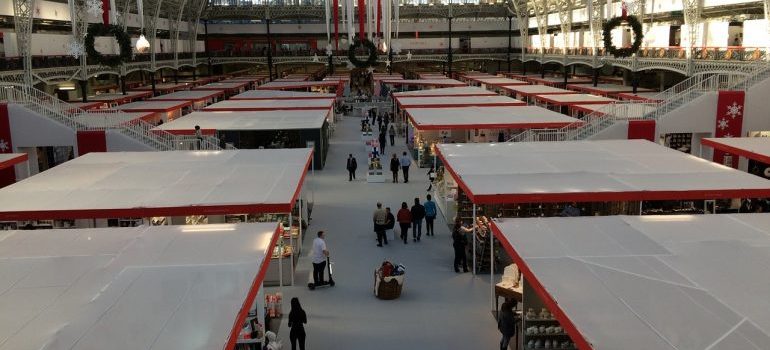 An overview of a trade show shipping process
A trade show shipping process refers to the process of shipping your exhibition displays and materials to the location where the fair takes place. International commercial shipping can be done by truck, rail, or air freight.
The shipping of exhibit show supplies requires diligent planning. So, most show sites have a time frame in which freight is accepted. Usually, this is a small window, so you'll have to plan accordingly. Some exhibition venues offer options on an advanced warehouse, where you can ship your exhibits in advance and avoid delays and costs associated with it.
The contents of a trade show freight in general include:
Your trade show booth along with materials such as tables, banners, etc.
Electronic devices like laptops, iPads, screens, etc.
Marketing material and literature, like business cards, brochures, catalogs, etc.
The products you intend to exhibit
Essential guidelines for shipping freight to a fair show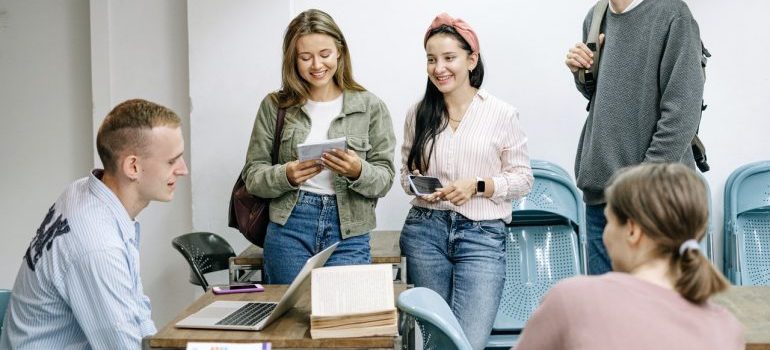 As we've mentioned before, timely planning of the shipping process for an exposition is critical for the optimal outcome of your project. Therefore, the first thing you need to do once you know you'll be attending a fair is to start shopping for seasoned freight companies Seattle. And, experts recommend you do so at least two weeks to a month before your preferred shipping date. Along with that, here are the most effective guidelines for a trade show freight forwarding that will secure the optimal outcome of the process:
Timely planning
Site manual
Logistical partnership
Communication
Costs
Plan the process with time to spare
If there is only one thing to be singled out as the most important factor for the success of your upcoming display, that would be effective time management. Therefore, keep an eye on the business events calendar and mark the date of the expo you intend to attend way in advance.
Unlike traditional freight, shipping trade show supplies tend to have longer timelines. Therefore, it's vital to work out a detailed timeline and follow it for a coordinated exposition shipping process that will flow smoothly. Starting to prepare for the shipping operations early allows you the space to find your ideal freight shipping company as well. Of course, having time at your disposal you can work out ways to economize the process as well.
Let the exhibition manual guide you
As an attendee of a trade show, you are likely to receive a manual that explains all details relevant to the event. This includes the general rules and regulations, as well as important deadlines in terms of display shipment. So, use this crucial info as a guideline in structuring your timeline. Here are a few practical points to give you the lead:
Are there any special requirements in terms of the trade show shipping process?
What timeframe have you designated for the freight to reach its intended destination?
Are there any special packing requirements?
Partner with experienced Seattle freight company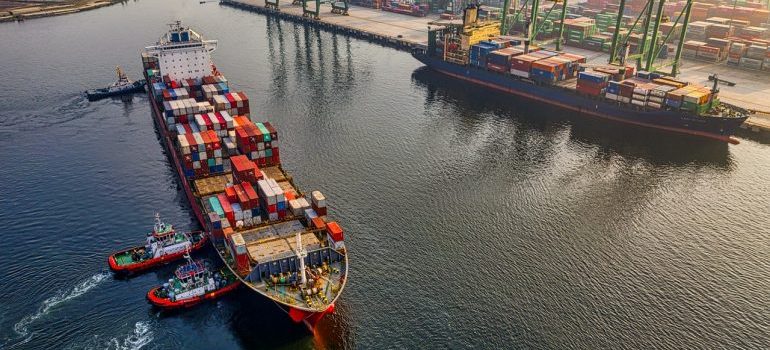 Choosing the right shipping company for your fair displays requires your due diligence. So, make sure you research shipping and transport options offered by a reputable provider. It's important to pick a company that has experience with the logistics of fair show displays. Therefore, pick a carrier that knows how to adapt to the tight timeline of this specific operation. The shipping process of expo materials requires proficiency and knowledge in the domain. Thus, look for a seasoned company that has the capacity to accommodate your shipping requirements and deadlines.
Build a relationship with your shipping partner
As much as it's important to hire a dependable freight company, communicating your precise requirements clearly is also vital. So, make a point to build a relationship with the representative you're assigned. Share with them all key information and state your expectations clearly. Hence, be proactive and ensure the smooth and straightforward process of your trade fair shipping.
How to trim trade show shipping costs
The most effective way to lower the costs for shipping exposition supplies is to consider consolidating the freight. Most shipping companies will surely offer you this option. However, beware that this shipping method takes longer, as the carrier makes multiple stops. But, if you plan your timeline precisely, consolidating your trade show freight will certainly benefit you.
Besides, trade show venues charge shipment handling fees. One way to trim these is to consider shipping crates Seattle for the packaging of your displays. This way you'll avoid adding special handling instructions to the already extensive paperwork, and your materials will be easier to move by a forklift. Trade show organizers have special fees for shipments that don't meet certain criteria. Thus, make sure you're introduced to all of them and work out an effective way to minimize your fair shipping costs, along with additional surcharges that may arise.
A final word on coordinating your fair show shipping process
Withal, the shipment of trade show supplies is a complex operation that needs detailed planning for optimal outcomes. Your absolute trump card in this case is relying on the expert assistance of a seasoned company. Besides, planning in advance is an absolute must, as being late not only increases the costs of the project, but you're also running the risk of not being able to participate in the fair at all. Therefore, the two most important parts of the process are timely planning and hiring the right shipping company.
So, follow our tips on how to coordinate your trade show shipping process, and you're sure to cut stress and ensure success.
Let our team put together a comprehensive moving plan for you. Complete our simple free quote form or contact us at 1-888-300-7222.