How to pest-proof a storage unit in Seattle
Storage units safeguard your property for shorter or longer amounts of time. This is the primary purpose of a storage unit. Whether you opt for in-house storage solutions or a professional self-storage Seattle facility – you need to make sure that it can keep your belongings safe. And that includes being prepared for issues such as mold, pests, temperature control, etc. Unfortunately, some people make the mistake of storing items that tend to attract pests. As one of the more destructive elements for items in storage, you need to understand how to pest-proof your storage unit in Seattle properly. And before you do that, you need to know a little bit about the subject.
It is important to pest-proof your storage unit in Seattle regularly
Like every big city in the world, Seattle has its own portion of pests. Some of them are a threat to your items, others can even be a danger to your health. That is why it is important to pest-proof your self-storage in Seattle properly. If you are moving and you wish to store your items short term, it would be wise to hire professional exterminators before your moving company Washington delivers your items.
That way you can be sure that your stuff does not get infested in some unknown storage facility. But even if you are not moving and you are renting your storage unit for years. Taking care of pests is the thing that you need to take care of regularly. Of course, hiring professionals is the best and easiest way to do it. However, some people would rather invest effort than money. If you are thinking the same, roll up your sleeves and get ready to do some work.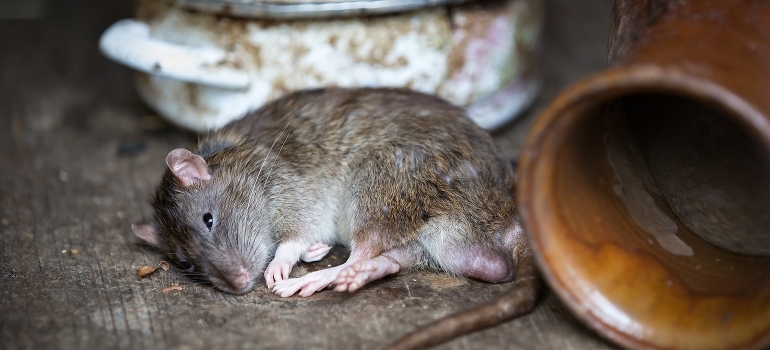 Learn about Seattle pests so you can pest-proof your storage unit
If you decided to pest-proof your storage in Seattle on your own, the first thing you should do is to learn about your enemy. That way you will be able to prepare much better. Every pest has its own way in which you should approach it. Unfortunately, for you, Seattle has many kinds of pests. So you will have to do a lot of research.  Here are the things that you can expect to find in your search:
Rats are your primary target when you are pest-proofing your storage unit in Seattle. Besides destroying your items, they can also carry different diseases.
Mice are not so ugly to look at like rats. But they essentially create the same problems.
Termites are one of the biggest threats to your wooden items and furniture.
Carpenter Ants, like termites, like to chop your wood.
Fleas are nasty little insects that can carry diseases and bite. On top of that, they are really hard to get rid of.
Spiders are not really a threat to your items, but they can make your stay inside your storage unit a very unpleasant experience.
Stinging Flying Insects are probably the biggest threat to your safety. Wasps, bees, hornets. It is never nice to see them up close.
Bedbugs also bite and can carry different diseases.
Create a pest-proofing strategy before you begin
After you learn about your targets you need to make a strategy. And that mostly depends on your storage unit. How many items you have. Do you want to deal with some specific problems you identified? Maybe you want to quickly pest-proof your space before your commercial movers unload your items. Or you are doing the scheduled pest extermination. Whatever is the case, you need to prepare a plan if you want to be efficient and quick.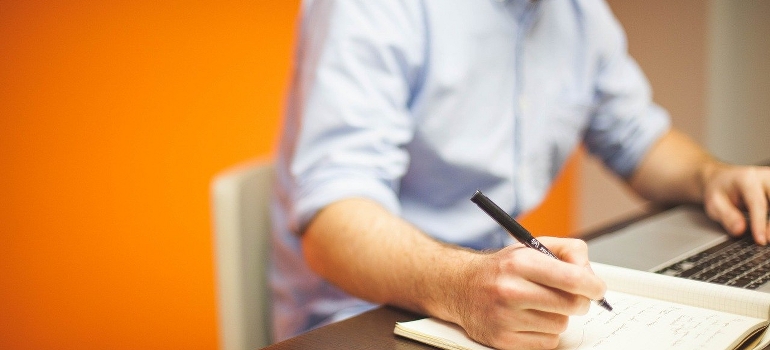 To pest-proof your storage in Seattle properly you need to prepare a few things.
Make a list of pest control products that you need to acquire.
Face mask to protect yourself from inhaling something that you do not want to.
Gloves will keep you from touching dirt, rodent feces, dead bugs, etc
Old clothes to keep your clean clothes safe
Plastic bags for trash
Cardboard boxes could be handy if you wish to rearrange something
Cleaning cloths for sweeping dust of the shelves and items
Bucket for water
Pest-proofing a storage unit in Seattle is hard. Find help
If you prepared all the things that you need, there is one more thing to worry about. Finding help. If you want to do this properly you will need to get all your stuff out of the storage and put it back in when you are done. And that is not easy for a single person. Especially if you have some large and difficult to handle items. So find a helper. If you are currently moving, your Seattle residential movers will be in charge of your items.
Make sure that you shut all pest entrances
You have learned in the section above that you will need to clear your storage in order to pest-proof it properly. One of your goals is to shut all the entrances that pests can use to enter your unit. And you can do this only if you get all your items out. Of course, make sure that you start early in the morning because this is not going to be a quick job. Also, watch out for the weather. You do not want to get caught by the rain while your stuff are laying around in the open.
When you get your items out, make an inspection around the space. And find the places where the enemy could crawl in and shut them. If you are renting a storage unit, ask the facility management to handle this.
Sanitize your storage space
After all, entrances are shut you should sanitize the space thoroughly. Make sure that you clean every corner. That corner could easily be a hideout for some insect eggs. Clean the floors and wipe the walls and ceiling.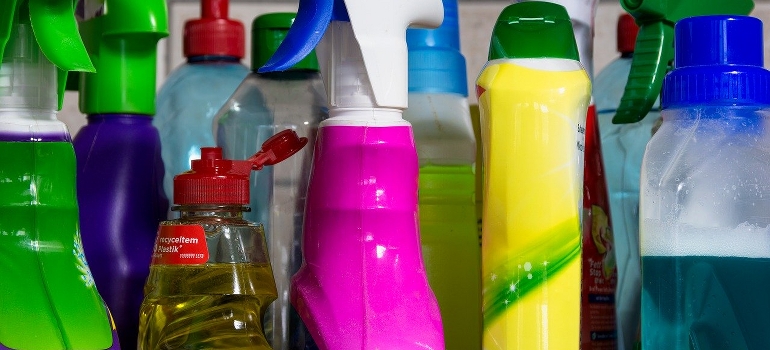 Use environmentally safe pest control products to pest-proof your storage in Seattle
Once you've done a thorough cleaning, you can proceed to the final step of  pest-proofing your storage unit in Seattle. Read the labels on your pest control products and apply them as necessary. Make sure that you wear appropriate gloves and protection while you are applying products. Also, be sure to keep the door open so the fresh air can circulate while you are spraying. And make sure that you wash your hands thoroughly after you finish. And that is it. You can return your items inside, and come back in a few months to do it again.
Let our team put together a comprehensive moving plan for you. Complete our simple free quote form or contact us at 1-888-300-7222.