How to safely declutter during the pandemic
The coronavirus pandemic has influenced our lives a lot this year. One of the most distinctive changes that we've all experienced is spending more time in our homes. And when you are in your home, most of the time you start noticing things that you haven't noticed before, such as the excess items that are cluttering your living space. Still, regardless of whether you were planning to declutter for a long time or you just came to this idea during the lockdown, now could be a perfect time to do it. If you are planning to deal with all your excess belongings, our Washington movers have created a useful guide that should help you safely declutter during the pandemic. Keep on reading to learn more and stay safe.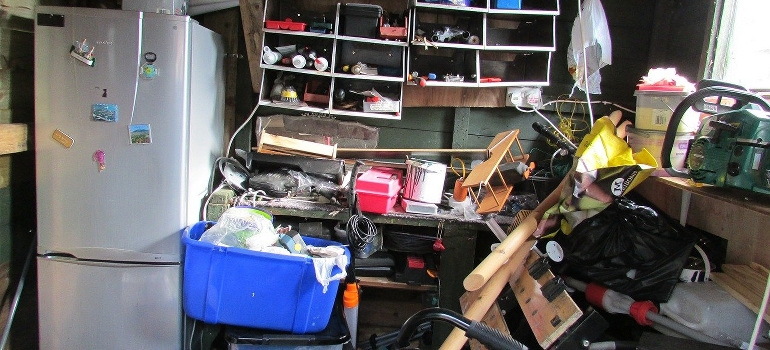 How your decluttering will go depends a lot on the situation
The decluttering process is very dependant on the type of space you are trying to clear out and the goal you are trying to achieve. For example, if you are moving and want to lower the price of the move, removing the heaviest and bulkiest items is a great cost-saver, even if you hired one of the top-rated movers Bainbridge Island.
On the other hand, if you are decluttering your storage unit, the weight of your items doesn't have a significant role in deciding whether to throw them out or not. Size and usefulness, on the other hand, are the things that you should consider. If you want to make more room, simply get rid of the biggest items and those that you are not going to use ever again.
Start on time and prepare a plan to safely declutter during the pandemic
When you are decluttering, it can take a lot of time, of course, depending on the size of your space and the number of items that you need to remove. That is why you need to make sure that you have enough time to finish decluttering so that you do not end up living in even worse clutter than you started with.
The smart thing to do is to go through each and every item that you have in your home and try to make an estimate on the time required to finish the job. Also, it would be good if you had some sort of a plan that you would follow. This is the best way to stay on track and not waste time, especially if you are preparing for a move and you want to be ready when your cross country movers Seattle arrive.
Start gradually and avoid exerting yourself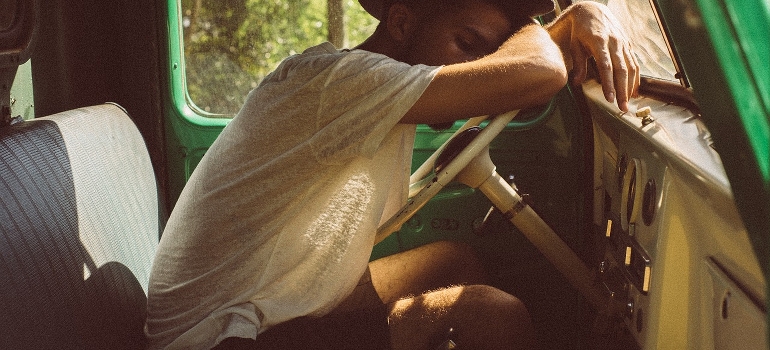 When it comes to decluttering today, in the midst of the pandemic, you need to do it gradually and start small. If you have spent the last six months locked down in your home, chances are that you are not in such good shape. You could easily overstrain yourself and end up surrounded by even greater clutter than you started off with. Once you get rid of the smaller items, take a day or two to rest and continue the work. That is the best and safest way to clean up your space during the lockdown. So, tailor your plan accordingly and coordinate it through the course of days and even weeks, if you need to.
Start with junk – finish with the bulkiest items
To safely declutter during the lockdown, you first need to decide what items are causing the problem and taking up all that space that you need. We went through different situations. Now, we will take a look at the particular items that you need to remove in order to free up more space and how to do it safely. Of course, junk is the first thing that you need to get rid of.
No matter how clean or neat your space is, everyone has some junk that they accumulated over time. Then, once you finish getting rid of all the junk, you can start looking for items that you are not using anymore. We all have some old magazines and equipment, pieces of electronics from the past time, or old clothes that you will never use again and that are taking your precious space. You should go ahead and free yourself of those items as well, seeing as you won't be using or needing them.
Finally, pay attention to the biggest items (and heaviest if you are preparing for a move) that are taking the most space in your storage. However, they are most difficult to handle. If you are doing this on your own, you will probably need to consider hiring a professional junk removal team to give you a hand.
Rent a portable storage unit to safely declutter during the pandemic
If you are doing this during the pandemic, the safest way to do it is to rent our portable storage Seattle. The storage unit will be delivered in front of your home and all you have to do is to load it up with your excess items. Once you are done, our team will take it and transport it to the storage facility. This is the easiest way to declutter but also, during the pandemic, it is the safest way since it is a contactless way to store belongings. Hansen Bros. Moving & Storage will leave the container in front of your home and once you load it up, they will pick it up without coming to close contact with you at any time.
Plan the process, take it slowly, and utilize smart solutions
And that is the best way to safely declutter during the pandemic. Remember, plan the process, take it gradually, and rent a portable storage unit so you do not have to deal with anyone outside of your close circle.
Let our team put together a comprehensive moving plan for you. Complete our simple free quote form or contact us at 1-888-300-7222.