How to store items during a home renovation in Lynnwood
One of the problems that you will face when remodeling or renovating your entire household is the challenge of storing your items. Of course, if you are doing a partial renovation, you can probably manage without emptying out your home entirely. But if you are doing a complete renovation, then you have to know how to handle your household belongings and find a suitable place to store them. Hansen Bros. Moving & Storage offers this simple guide on how to store items during a home renovation in Lynnwood.
Things to do when you want to store items during a home renovation
A home renovation is a complicated and stressful process. There are so many things that you have to think about, organize, and execute. One thing that isn't directly related to the renovation process but is also very complicated is emptying your home. Unfortunately, this is something that you cannot avoid doing. But before you start searching for suitable storage units Lynnwood, there are a few things that you need to do.
Prepare a plan
Get rid of the junk
Make a list of your items
Gather packing supplies
Pack your items
Rent a suitable storage space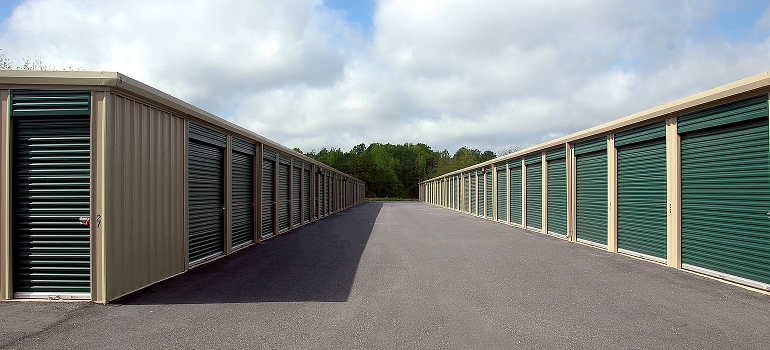 Prepare a plan before you start with anything
You probably already have a plan concerning your home renovation. But since storing your belongings during a home renovation is such a complicated process as well, you need to have a mini-plan concerning this matter. This plan should mostly concern items that you planning to keep in your home after the renovation is complete. And deciding which items to get rid of and how. Also, you should explore available storage options. See if there are moving companies Lynnwood WA that offer storage space. Search for the cheapest packing supplies and so on. Of course, you can do all this without preparing a written plan. But if you write it down and have it in front of you at all times it will help you to be more efficient and finish everything without any glitches.
How to get rid of the junk before home renovation
Getting rid of the junk before the home renovation is difficult. Because your home will be completely new, usually many items end up on the shoot list. Of course, you are the only one who decides which items are going to the junk pile. But if you gather enough items, you could even organize a yard sale to give a small aid to your renovation budget. Bear in mind, though, that you need a lot of time to organize a successful yard sale. So if you are planning to, make sure that you have at least a month at your disposal. If, on the other hand, you have only a few items to get rid of, you can try to sell them online. Or you can give them to charity.
When you want to store items during a home renovation you need to make an inventory list
Once you removed excess items, you can start preparing the rest of your stuff for storage. The first thing that you need to do is to make a list of every item that is going to the storage unit. This list will give you a clue on how big your Seattle storage unit. You will get a clue on the number of boxes that you'll need. And it is good to know exactly which items are currently stored. You can use a pen and paper to make your list. But it is better if you find and download some inventory app for this. They are a better and much easier solution. And you can take photos of your items as well.
Gather packing supplies
After you make a list of items, you can start thinking about packing supplies. Since you are not storing your items long term, you do not have to buy the most expensive packing materials on the market. Plain cardboard boxes and bubble plastic sheeting will be perfect. Of course, do not forget a few rolls of packing tape, some plastic bags, and labels for fragile stuff. The shipping and transport crew has to know which boxes require special attention. One problem that you might encounter is determining the right number of boxes. For this, you can use one of the moving box calculators that are available online.
You can hire professionals or pack on your own
After you gather packing materials it is time to pack your stuff. This is also a tiring and stressful process. Luckily there is a way to get around it. You can hire a professional packing service that will bring their own packing materials and pack your items securely and quickly. Of course, this service costs. So if you do not want to pay, you will have to sweat a little and pack your stuff on your own. If you ever moved before, then you probably know how to do it. If you are packing for the first time, there are a few things to bear in mind.
Cardboard boxes are sturdy and great for protecting your items. Still, they are not indestructible. So pay attention not to overload them. Make sure that packed items cannot move inside the box. Use something to fill empty gaps. Use bubble plastic to protect your most sensitive items. Finally, do not forget to properly label boxes with fragile items.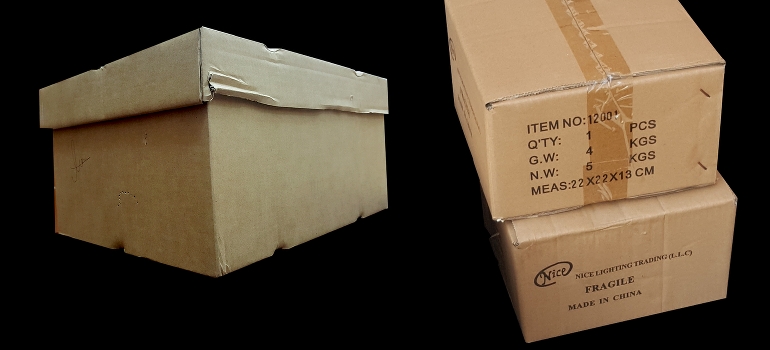 Where to store items during a home renovation
In the end, you just have to decide where to store items during a home renovation. Of course, storage units are something that first comes to your mind. But have you thought about renting a portable storage container? They are great for situations like this. The storage company will deliver it to your doorstep so you can easily load it. When you're ready, simply contact the storage company to schedule a pick up and they will transport your containers back to their warehouse facility to be stored and accessed by you as needed.
Let our team put together a comprehensive moving plan for you. Complete our simple free quote form or contact us at 1-888-300-7222.