Moving to Seattle when single – how to do it right?
Moving to Seattle when single is much easier than moving with family. You only have to think about the move and yourself. Of course, as with everything else in life, there are a few drawbacks. For example, lack of help. However, that's super easy to solve. With the expert help of moving companies Seattle, you won't need any additional help. Still, whether you're moving by yourself or with family, it's extremely important to prepare for the move well. That includes planning and handling all sorts of moving tasks. But moving tasks are just a fraction of what you should consider when relocating to Seattle as a single person. Here are a few extra things you might not have thought of, but should definitely consider before relocating to Seattle.
Your planning, organization, and budgeting should be on point
Good planning, proper organization, and strict budgeting should be a part of any move. However, they are even more important when moving as a single person. Why? Well, to begin with, there's no one there to jump in and make things right if things go astray. You're pretty much on your own. And because of that, you should do things even more diligently than you would otherwise.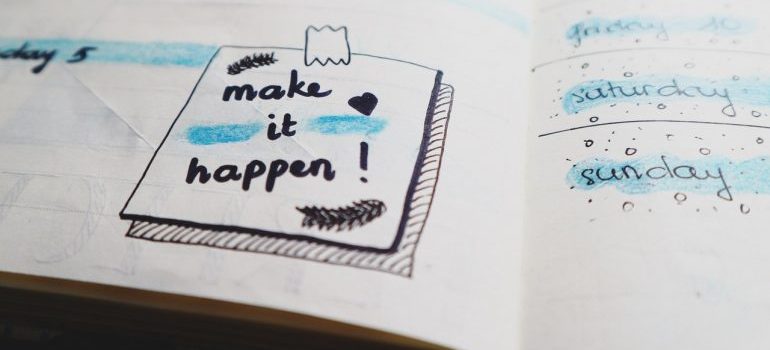 Great planning is what holds any move together, but when you're single and doing things by yourself, a lack of planning can completely ruin your moving experience. Since there's no one to pick up the slack, you'll likely have to rely on yourself and your plan to make the whole thing smooth. Budgeting is important for the same reason. Plus, since you'll be living alone, you'll likely need all the money you can get to get settled and start your single life in Seattle. But what if you're inexperienced with money? Luckily there are all sorts of budgeting tips and tricks that could help you plan and organize your finances with ease. So if you wish to have a solid moving experience as a single person, you should definitely commit to making it so.
Help is a must when moving to Seattle single
Moving alone can be pretty hard. Not only emotionally, but physically, too. Especially if you lack moving experience or you have a lot of things to move. That's why it's a great idea to enlist help from expert movers Bothell WA or any other US city has to offer. Professionals can make moving as a single person so much easier. And not just expert assistance, but any assistance can be of value when moving alone.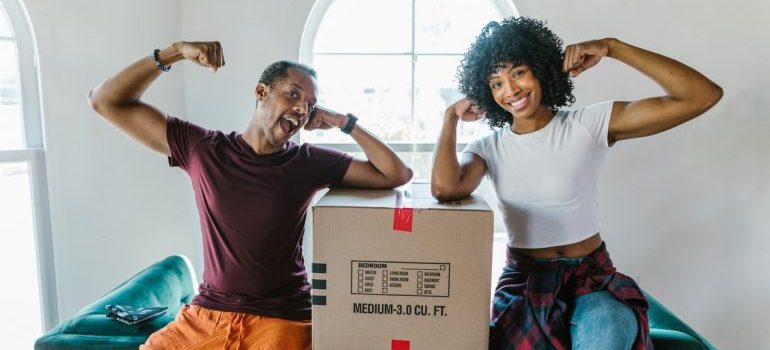 So, aside from hiring professionals, you should consider asking friends and family to help with anything they can. It doesn't have to be huge help like packing your apartment or helping you clean, it can be something small like making you lunch on a day when you're swarmed. Just keep in mind that one of the most important things when relocating to Seattle as a single person is to find help.
Your choices should be a good fit for a single person
Whether you're moving from Kirkland to Seattle, from Salt Lake City to Seattle, or all the way from NYC to Seattle, you have to make sure you're making the right choices. Any move is a big change, but when moving as a single person, it's very important to make the right choices for you and your current situation.
For example, if you don't have a big family, moving to a suburban house in a very quiet, family-oriented area likely won't be the right thing for you. You'll probably have a much better time and thrive a lot more in a neighborhood that's full of single people, and is teeming with opportunities. Your new home should be inspiring you to go out and make connections. Because of that, you should choose a place in Seattle that's a good fit for a single person.
Moving to Seattle when single can be even more emotionally demanding than when moving with family
We all know how emotionally draining and scary moving can be. When a whole family moves, they have one another to fall back on. They can support each other through tough times. Plus, when it comes to families, home is usually where the family is. And that means that the new home or apartment will likely become very homey for family members quite quickly.
However, things are not that simple when moving as a single person. Moving stress can be pretty hard to handle on your own. Especially if you're leaving behind friends and family. That's why it's important to be kind to yourself and take care of your own mental health during the move to Seattle. Even if you're very excited about your new, single life in Seattle, you might struggle a bit. And keep in mind that there's no shame in that. Just try to not bottle up your feeling and try working through them.
Moving to Seattle when single can be the most wonderful thing, but it can also be pretty hard
Looking for portable storage Seattle has to offer, researching tried and tested movers, decluttering, and packing are all very basic things everyone thinks of when they think "moving". However, there's a lot more to moving to Seattle when single than just that. Naturally, some things will be a lot easier, but some will also be quite a bit harder. And of course, you'll likely manage to relocate to Seattle one way or another.
But if you wish to have a truly magnificent moving experience, you have to make sure you're moving the right way. And the right way for a family move is not the right way for a single person move. So, our advice to you would be to research and think long and hard about what you'd like your single life to be like once you've moved to Seattle. Doing so is a great starting point for planning and organizing a move.
Let our team put together a comprehensive moving plan for you. Complete our simple free quote form or contact us at 1-888-300-7222.