Reasons to give your movers feedback
If you have recently gone through a move, then chances are you are either satisfied or dissatisfied with your moving team. People are very rarely indifferent towards their preferred moving company, as the company either fulfilled their expectations or failed utterly. That being said, you might be wondering whether you should give your movers feedback and express your satisfaction/dissatisfaction. Let us tell you right away that the best moving companies Seattle are always happy to take the opinion of their customers into account. There are many different reasons why you should leave a testimonial on your company's website, and we are going to share a few of them with you.
Top three reasons to give your movers feedback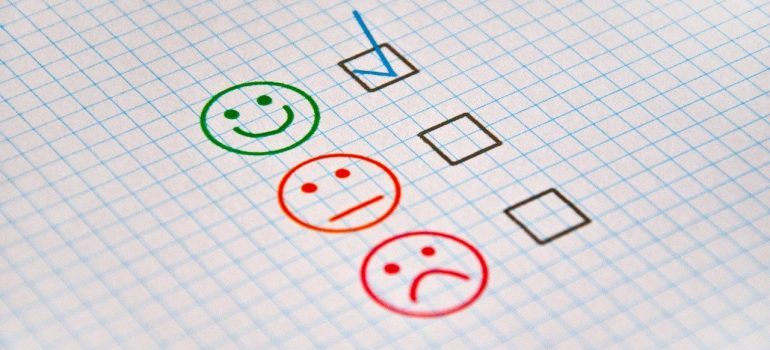 Know that you can express your opinion about any moving team in a couple of different ways. But you will notice that the best moving, storage, and freight companies Seattle allow their customers to leave feedback on a special section of the website. The customer testimonial section is the one that most people use as a reference to the quality of a moving team, and here's why you should contribute to it.
1. You will help other people
Whether you had a wonderful moving experience or a bad one – your feedback is certainly going to help others. After all, just try to remember what you did a few months ago when searching for movers and packers Seattle. Did you go out of your way to find some genuine moving reviews online? If you have, then you must know how much people rely on online feedback.
It's only natural to return the favor by leaving a review for those that will be looking for movers in the years to come. And if you have had a negative experience, you'll most likely manage to prevent someone else from making the same bad decision as you.
2. Help a moving company improve their rating
Have you moved with the assistance of a small yet perspective company? Then your review could greatly help that company build a customer base that some other, more experienced moving professionals already have. The moving industry is a fairly competitive one as there are many new companies being established as we speak. With so many different Seattle local movers around, it can be difficult for some companies to get the attention that they deserve. So, if you have the intention to help a company attract more business and more customers, you could opt for leaving a moving review.
3. Express your dissatisfaction with the quality of the moving services
It goes without saying that you will leave a negative review if you have experienced any unpleasantries. Hopefully, you did not have to go through an unpleasant move. But if you did have one, it might do you some good to vent. You most likely paid good money for your movers, which is why you were expecting high-quality services – and rightfully so. Instead of letting all the stress and dissatisfaction build up inside of you, you could release some of it through an online moving review.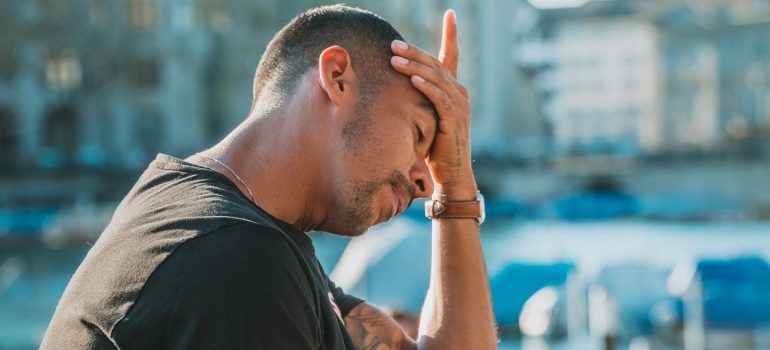 That being said, you should understand the seriousness of the situation. The livelihood of many people is at stake, so you shouldn't blow the situation out of proportion. Be objective and tell it like it is. If your movers were a few minutes late, then state so clearly. There is no reason to write that you waited around all morning when you only waited for a couple of minutes.
How to give helpful feedback to your movers
Now that you have decided to contribute to the moving industry, you need to know how to do it so that it makes a difference. Any feedback is probably better than no feedback. But why not go the extra mile and leave a review that everyone will find helpful? If you are not sure that you will have the right words to describe your Kirkland movers, then allow us to help you out. There are a few things you should focus on when writing formal feedback.
Give as many details as possible
People want to know exactly what it is that makes a company worth their money. So if you have had a positive moving experience where your movers preserved all of your items or were punctual, then you might as well mention it in your review. Likewise, if there were any things in particular that bothered you during a move, then don't leave them out of the review.
If possible, be concise and clear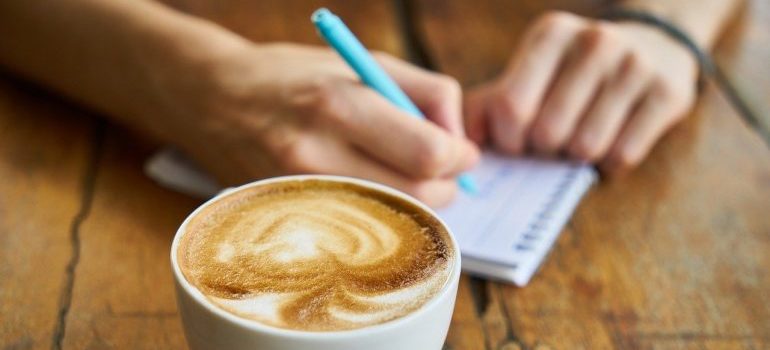 You might be thinking that leaving short and detailed feedback is simply impossible. But if you put some thought into it, you will be able to pack everything you want to say into three to five sentences. Some people might not have enough patience to read an entire paragraph. That would make your efforts to leave a moving review go in vain.
Don't go out of your way to sound formal
Of course, if that's the way you usually speak and write then by all means keep doing what you do best. However, you should know that there is no reason to try and make an academic paper out of your feedback. As long as you are clear and truthful, people will take your review as a reference. No matter the style it was written in.
After all is said and done, one could conclude that it's important to give your movers feedback for a couple of different reasons. Of course, the biggest benefit is the fact that you would be helping some else make a good decision. But we also can't look past the fact that you would help yourself, as well as your movers. You'd be doing everyone a huge favor.
Let our team put together a comprehensive moving plan for you. Complete our simple free quote form or contact us at 1-888-300-7222.