Relocation, whether local, interstate, or international – is rarely as simple as we want it to be. Most people tend to underestimate the amount of planning and organization that goes into the moving process, which leads to mistakes, injuries, damages, unwanted expenses, delays, etc. Hansen Bros. Moving & Storage is a Seattle moving company with over 130 years of history spent operating in the relocation industry, so we can understand how difficult it can be. We can also tell you that it doesn't have to be such a demanding and stressful process – not when you have a team of professionals by your side. With our Seattle movers, you can get cost-effective and reliable solutions for all your local moving and storage needs. Get your free, commitment-free moving estimate or contact our company for additional information today!
Hansen Bros. Moving & Storage is an established brand in Washington
While there are dozens of professional moving companies in Seattle, not all of them can tailor to the individual expectations of customers. That border between hiring a qualified and reputable team of movers vs. opting for inexperienced and unprofessional ones can make a huge difference in the grand scheme of things.
The right local movers in Seattle can streamline your transition and eliminate any stress from your moving day.
On the other hand, choosing an amateur moving crew can only complicate your relocation and cause you more stress than you originally started off with.
Luckily, there are ways to identify a reputable moving company that can ensure your relocation is as seamless as possible. Of course, the easiest course of action is always to go with one of the oldest and largest moving companies in Seattle – Hansen Bros. Moving & Storage.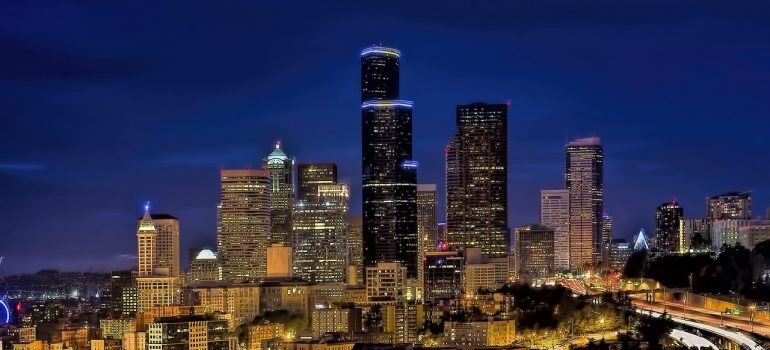 With hundreds of positive moving reviews & customer testimonials, and with over 130 years of experience, rest assured that our company will be able to cater to all of your moving needs. The pristine reputation we have today is only an indication of the quality of our Seattle moving team. So, make sure you use our vast experience to your advantage and give us a call today!
Seattle movers that can cater to all of your moving and storage needs
The overall demands of local moves are oftentimes underrated. Moving a few miles from your current home won't take any less time than relocating to another city. If you find yourself in need of assistance a day before your move, it might be too late to do anything about it. That's why you shouldn't hesitate to contact us and ensure you have a specialized Seattle moving team working towards achieving our common goal – providing you with a smooth transition to your new home or office.
As a full-service company, Hansen Bros. Moving & Storage can truly make your relocation smooth and easy by offering custom moving solutions in Seattle. The reputation of our business was built on the quality of our expertise and approach to moving and storage projects. That is why we have created a variety of relocation options that will be able to cater to many different needs:
From the smallest of tasks such as helping you declutter more efficiently to loading up your items into the moving truck, our movers in Seattle can be relied on to handle every stage of the process. Choose your moving services wisely and make your entire relocation simple and cost-effective.
An accurate moving estimate is a staple with Hansen Bros. Moving & Storage
Overcharging customers or focusing on the monetary aspect of the work we do is not how we came to be recognized as one of the best moving companies in Seattle. We always understood that all customers deserve top-notch services at competitive prices. And that's precisely what Hansen Bros. Moving and Storage offers! All of our rates were created with our customers in mind, and your desire to stay within the borderline of your moving budget.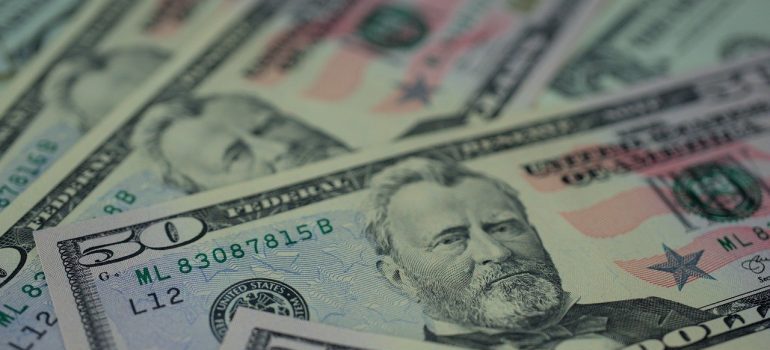 We even make it easy for you to get an accurate moving quote by filling out our simple online form. Hansen Bros. is always looking for new ways to make the moving process easier for customers, be it in terms of the services or getting an estimate for those services.
Our company offers in-home estimates as well as the option of virtual moving surveys. With us, you don't have to concern yourself with hidden fees or unexpected charges – our Seattle movers are not only professional but also honest when it comes to their work.
We are fully equipped for handling relocation of any complexity
Acquiring a top-rated status would not have been possible without cutting edge moving equipment. Our company might have 130+ years of experience – but our equipment is modern and of the highest quality. Once you hire our Seattle movers, you get much more than seasoned professionals – you also get a company that has a fleet of moving trucks at our disposal. It doesn't matter whether you are moving out of a studio apartment or a mansion – we can facilitate a move of any magnitude.
With high-quality and modern equipment come safe and reliable movers. Rest easy knowing that all of our movers in Seattle had to pass rounds of interviews and a background check. We want only the best for you, our team will do everything in their power to exceed all your expectations.
Our special connection with the City of Seattle makes us the perfect movers for you
The first thing you should know about Hansen Bros. Moving & Storage is that our founding roots were in Seattle's historic Pioneer Square. Ever since 1890, we have felt a special bond with our fellow Seattleites. After more than a century worth of experience, there isn't a part of the city our movers aren't familiar with. That means we can choose the best route for transporting your belongings, which will result in a quick relocation. Don't settle for anything other than the best moving companies Seattle based and give us a call today!
Get one of the best moving companies in Seattle by giving us a call
There is no need for you to worry about any aspect of your relocation – not with our Seattle movers by your side. One phone call to Hansen Bros. Moving & Storage would solve a majority of your problems. Contacting us is the first step toward understanding how reliable and extensive our services are. Add to that the highly competitive rates our company offers and you get a winning combination for your upcoming relocation!

My only comment was that your estimate seemed high. Since you already had our stuff we decided to go with it anyway but otherwise we would have looked elsewhere. But the actual charge turned out to be quite reasonable. The guys doing the moving were great!
-Eric M., September 10, 2016
See What 4219 Customers are Saying
Let our team put together a comprehensive moving plan for you. Complete our simple free quote form or contact us at 1-888-300-7222.