Guide for moving from Renton to Seattle
Moving from Renton to Seattle is not a proposition you can afford to take lightly. To achieve the best results and adapt in the shortest amount of time, you will need to do extensive research before you commit to the relocation. Of course, you will also need to find adequate movers in Renton WA to help you relocate your belongings. In this article, we are going to give you a head start on this process, by providing you with the most important bits of information. We will cover important Seattle statistics and provide you with an overview of the necessary relocation preparations.
Moving from Renton to Seattle – two steps to success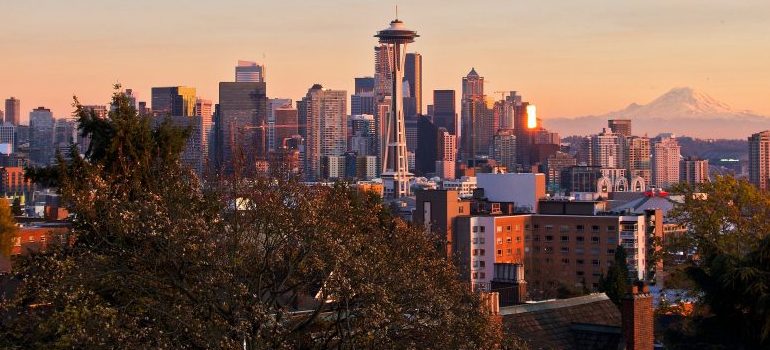 In essence, there are only two things that you need to take care of, which are:
Learning more about Seattle
Preparing for the relocation process
But each one can be quite time-consuming and energy-draining. You might want to start as early as possible to avoid being overwhelmed with the sheer amount of available information. Simply choosing the right moving services Seattle has on offer can take days, for example. For best results, start your research as soon as you know you will be moving. Remember that you can get a lot of inside information from your movers, as well. Professional moving companies that are experts in the area can provide you with quite a bit of relevant information. Make sure to take advantage of that.
Step #1: Getting to know Seattle
The first thing you will want to do is choose the location of your new home. And to do that properly, you will want to know more about the city itself. There are two main approaches to this dilemma. First, you can try to identify what you liked about Renton and try to replicate it in a Seattle neighborhood. Second, you can choose to completely change up your lifestyle and choose a neighborhood that is "completely new". The fact of the matter is that in a city as big as Seattle, you can pretty much find a neighborhood that fits almost any description. Again, try asking some of the local movers Seattle has to offer for recommendations. They know the pros and cons of various neighborhoods and can point you in the right direction.
Seattle statistics
The city of Seattle is often referred to as "One of the best cities for young professionals". The main reason for that is the prevalence of tech industry giants, Microsoft and Amazon being at the forefront. However, that is but a fraction of what the city has to offer.
Seattle is home to over 750,000 people, who earn a median individual income of around $49,300. This figure alone draws many people to its borders. However, the other side of the coin is the housing market. To purchase a home in Seattle, you will need to spend, on average, about $890,000! Needless to say, this is out of reach for most of us, which makes renting a place all but a necessity. The median rent in Seattle is also quite high, however, and will set you back around $2,170. In fact, Seattle is usually in the top-3 of the "most expensive to rent" cities in the state. But the opportunities that the city provides are usually well worth it.
Another great thing about the "Emerald City" lies in its surroundings. The Seattle area is absolutely gorgeous and you will have access to amazing outdoor activities. Seattle is also one of the healthiest cities in the entire country, largely thanks to all those recreational opportunities.
Pros and cons of living in Seattle
Every city, no matter how big or small, has its fair share of benefits and drawbacks. In Seattle's case, the job market and proximity to other major cities are its biggest pros. However, the city suffers from really steep prices, an expensive housing market, and absolutely horrible traffic. Luckily, you have plenty of opportunities to enjoy picturesque landscapes and lose yourself in lush green environments.
And then there's the food. Seattle consistently ranks in the top 10 lists of best cities for foodies. For a good reason. Being so close to the water, seafood is phenomenal. And the Asian-fusion cuisine is simply impeccable. After moving from Renton to Seattle, you can satisfy any food craving and find a restaurant that serves exactly what you are looking for. The climate also lends itself well to fresh produce all year-round.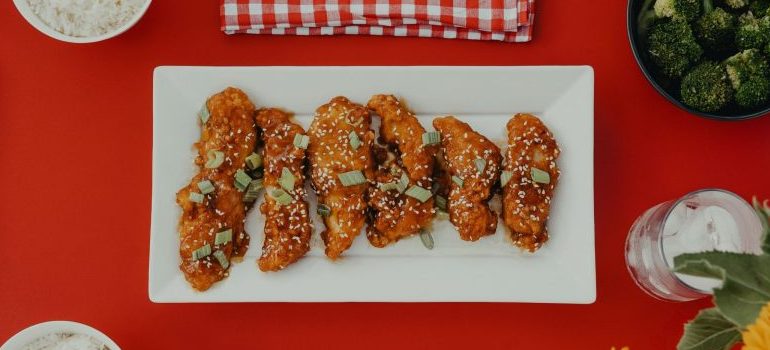 Speaking of the climate, expect a "perpetual drizzle". All that lush greenery has to have plenty of water, after all. And the skies do not disappoint. If you ever heard of "April showers", in Seattle they start in November and last all the way until the start of June.
These are just some facts about the city. There is plenty more to learn about it and discover, which is way beyond the scope of this article. Make sure to spend some additional time doing research on the things that matter to you. That way, you will have the best chance to adapt as soon as you arrive!
Step #2 – The relocation process
Once you are satisfied with the amount of knowledge about Seattle, it is time to set your sights on the relocation process itself. Sometimes, following the simplest plans offers the best foundation for success. Here is what you can expect to be doing when planning your move from Renton to Seattle:
Create a moving budget
Find an ideal moving company
Figure out a moving checklist
Obtain packing supplies
Enlist the help of friends and family members
Declutter
Pack
There will be a lot of smaller tasks to accomplish, as well. A smart thing to do is to figure out what kind of services you can hire from your movers, first. Get a free moving estimate straight away, as it will provide you with a way to plan how to go about moving from Renton to Seattle. You may also need to look into utility and records transfer. But if you take some time to prepare accordingly, you will have no problems!
Let our team put together a comprehensive moving plan for you. Complete our simple free quote form or contact us at 1-888-300-7222.