"Great team of guys. Professional and gave the extra effort needed to protect our furniture from damage. I have used Hansen Bros. 3 times in 12 years for local moves and all were great experiences. Save your back and let them do the heavy lifting!"
Frank F./ Seattle, WA
"Everybody at the company was very professional and gave great service. Price was competitive and the moving crew was on time and very efficient."
Clive B. / Mercer Island, WA
Moving, whether it's a short or long distance, is undeniably one of life's most challenging and intricate experiences. The need for meticulous planning and organization remains consistent, regardless of the distance involved. At Hansen Bros. Moving & Storage, we have been dedicated to alleviating moving stress since 1890, amassing 130 years of invaluable expertise. If you're searching for one of the most reputable moving companies Marysville WA can offer, your search ends here. Don't settle for less – get in touch now and choose the trusted movers Marysville WA residents have relied on for decades.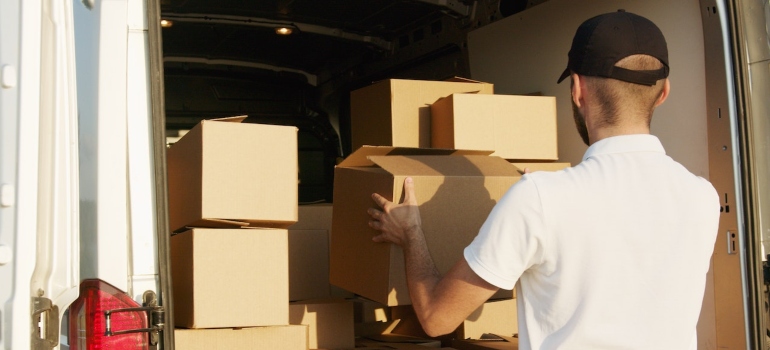 Our commitment to efficiency means not a single second of your valuable time will be wasted by our experienced movers. Ready to experience a stress-free move with Hansen Bros. Moving & Storage? Contact us today and let our expert team carefully handle every aspect of your relocation.
Why Choose Us
History
Hansen Bros. Moving & Storage is locally owned and operated by the same family for four generations, since 1890. We have a well-established reputation for service quality and reliability with a high percentage of repeat household and commercial clients.

Professionalism
We're a certified ProMover by the American Moving and Storage Association with A+ rating with the Better Business Bureau, voted "Best in Western Washington" in 2009 and from 2011 to 2016 by KING5. Our company is fully licensed and insured and member of WMC and AMSA.

Value
Hansen Bros. Moving & Storage provide free, no-obligation in-home estimate and competitive rates, including low minimum rates for shipments moving under 300 miles. We've set a refund policy for unused packing materials and three Puget Sound locations to help clients save on travel fee costs.
Comprehensive Moving and Storage Solutions: Your One-Stop with Hansen Bros.
We often see people who significantly underrate the scope of local moves. Simply because you are moving down the block doesn't mean that you won't have to find a safe way to transfer all of your belongings. Those who do realize the intricacy of this task are always the ones to look for appropriate moving assistance.
If you are in need of premier yet cost-effective assistance in Marysville, you just have to get in touch with Hansen Bros. Moving & Storage. Our diverse offer of moving and storage services includes:
It doesn't matter whether you are moving your home or office; relocating as a single person or a family of five; moving out of a huge mansion or upgrading into bigger headquarters – our Marysville movers will be the perfect solution for all of your moving problems. Over the years, we have discovered the formula of success – and that's adjusting our services to your individual relocation.
Unlock Expert Solutions for Unusual Moves
In our 130 years of experience, we have had many chances to provide assistance with many unique projects. Our company is able to help with those moving projects that can be marked as 'unusual'. If you are currently located in Marysville, Washington, and are in need of assistance for your unique and intricate move, give Hansen Bros. Moving & Storage a call. With modern moving equipment and well-trained moving crews, we are able to cater to projects of any size and complexity level.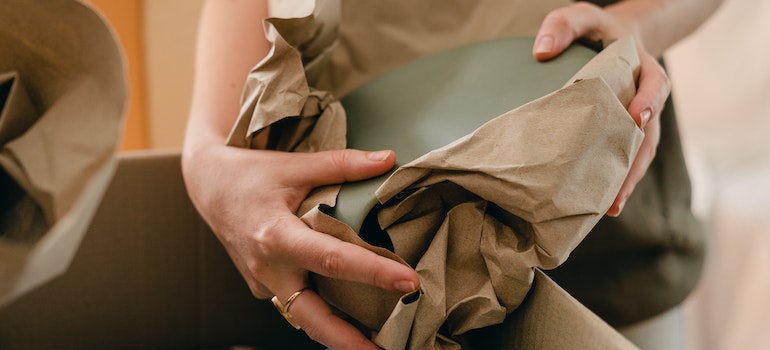 Get a Tailored Moving Plan With One of the Best Moving Companies Marysville WA Can Offer
The amount of planning and organization that needs to be put into relocation can be overwhelming. The presence of stairs, the absence of elevators, and narrow hallways – are just some of the obstacles that movers have to surpass on your moving day. At Hansen Bros. Moving & Storage, we never come unprepared for the day ahead. Our movers in Marysville WA will assess the demands and challenges of your move, after which we will sit down and create the best plan for surpassing them.
On the other hand, relocation is such a notorious event precisely because it is unpredictable. When you have our A+ BBB-rated teams on your side, you don't have to worry about anything going wrong. Our vast experience enables our movers to solve any problems on the spot, eliminating any possible delays. Today, Hansen Bros. Moving & Storage is a synonym for quality and reliability. We have our qualified moving teams to thank for that reputation.
Safeguard Your Belongings with Our Trusted Storage Services
As a moving and storage company, our focus extends far beyond offering moving assistance. Our expertise also includes premier self-storage solutions that are perfect for storing belongings of any kind. Once you store your belongings in our modern and well-maintained warehouses, you don't have to worry about their safety. We provide a temperature-controlled and fire-alarm-equipped storage environment for all of our clients. With warehouses in Seattle, Newport, and Lynnwood, all of our storage services are only minutes away from your home in Marysville. Give us a call when in need of:
Our offer includes yearly, 6-month, 3-month, and month-to-month storage plans. All of our customers get one additional advantage – the option of changing your plan down the line and creating a tailored solution. Flexibility has always been one of our strong points because, at the end of the day, Hansen Bros. Moving & Storage cares about your satisfaction.
Enjoy Budget-Friendly Relocations with Our Marysville Movers
People are oftentimes worried about the pricing of the best moving companies Marysville WA has to offer. Moving does have a reputation for being an expensive process. The truth is that you don't have to spend more than your budget permits in order to find a reliable and affordable moving company in Marysville. We know this for a fact because Hansen Bros. Moving & Storage will always try to suggest the best solutions for your budget – no matter how limited it might be.
Request a free, no-obligation quote from our team, and it will be our pleasure to supply you with an estimate for your upcoming move. The amount you will get is the amount you can count on – with our movers in Marysville; there are no hidden fees or unpleasant surprises!
Streamline Your Move with a Single Phone Call to Hansen Bros.
You don't have to spend days of your precious time looking for reliable moving companies Marysville WA. One phone call to Hansen Bros. Moving & Storage will singlehandedly solve the majority of your moving problems. From moving assistance to top-notch storage solutions, feel free to rely on our Marysville moving team for every task you have trouble with. Reach out today, and you will have a top-rated team working side by side with you on a common goal – ensuring you have a seamless transition.
Let our team put together a comprehensive moving plan for you. Complete our simple free quote form or contact us at 1-888-300-7222.