"Great team of guys. Professional and gave the extra effort needed to protect our furniture from damage. I have used Hansen Bros. 3 times in 12 years for local moves and all were great experiences. Save your back and let them do the heavy lifting!"
Frank F./ Seattle, WA
"Everybody at the company was very professional and gave great service. Price was competitive and the moving crew was on time and very efficient."
Clive B. / Mercer Island, WA
Moving to a different state is a daunting process, especially for people who have no prior experience moving. There's a lot that has to be arranged and planned, so it's easy to feel overwhelmed by it all. That's why Hansen Bros. Moving & Storage is here for you! We're cross country movers Seattle trusts and a company with well over a century of experience, and we want to help you achieve a successful relocation without any hiccups along the way. So, if you're in need of some help with your upcoming interstate relocation, all you need to do is contact our company to get the process started!

We are the cross country movers Seattle residents have depended on for generations and we're ready to execute your move to perfection. Our movers have the proper training and equipment to be able to handle any type of relocation.
Why Choose Us
History
Hansen Bros. Moving & Storage is locally owned and operated by the same family for four generations, since 1890. We have a well-established reputation for service quality and reliability with a high percentage of repeat household and commercial clients.

Professionalism
We're a certified ProMover by the American Moving and Storage Association with A+ rating with the Better Business Bureau, voted "Best in Western Washington" in 2009 and from 2011 to 2016 by KING5. Our company is fully licensed and insured and member of WMC and AMSA.

Value
Hansen Bros. Moving & Storage provide free, no-obligation in-home estimate and competitive rates, including low minimum rates for shipments moving under 300 miles. We've set a refund policy for unused packing materials and three Puget Sound locations to help clients save on travel fee costs.
We're the cross country movers Seattle depends on to make their moves easier
There's no denying moving to a new home is a stressful and complicated task. That goes for any type of relocation, whether you're moving to a new local neighborhood or across Washington state. But, when it comes to moving cross country, things become more demanding. That's why our nationwide movers from Seattle are here to ensure a successful move. Hansen Bros. Moving & Storage is proud to be an agent for Allied Van Lines for interstate moves, Allied relocates more people than any other van line.
We want to help relieve your stress by reducing the list of tasks you need to complete when relocating. Because our movers have extensive experience and skill, they know exactly how to take care of all the details. And while they do all the heavy lifting and move logistics, you'll have time to take care of yourself and tackle the many tasks related to preparing for life in your new home. So, if you want someone to handle all of the moving tasks for you, give our movers a call.
What can Hansen Bros. Moving & Storage do for your relocation?
When you're hiring an interstate moving company Seattle trusts, you want to make sure you're making the right choice. An excellent way to ensure the company is a good fit for your needs is by reviewing all the moving services it has to offer. If you find all the services you need, you've found a winner. So, here are some of the things we can do to make your relocation go smoothly.
Our cross country movers Seattle can help transport your car to any other state
When you're moving cross-country, one of the important questions is how you're going to transport your car. Are you going to drive all the way to another state, or are you going to get someone to help you? As your car is likely one of your most prized possessions, you want to make sure it gets to your new home on time and damage-free.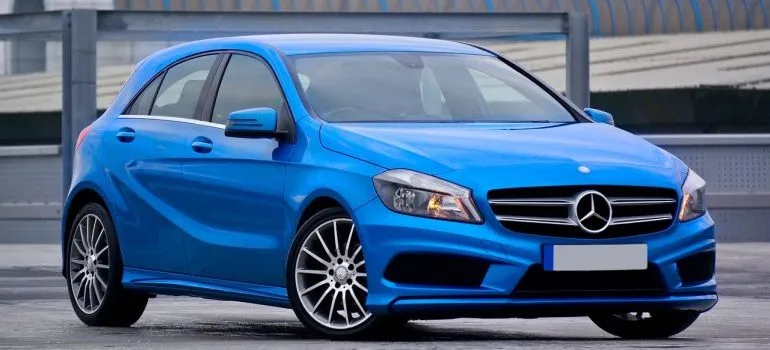 Luckily, we're able to assist with the transportation of one or many vehicles. If you take advantage of our car shipping service, you can rest assured your car will arrive at your new home intact. We can tell you with confidence that we have the necessary experience and equipment to transport your vehicle safely.
Use our packing services to save time and stress
Besides moving your belongings, you might elect to have Hansen Bros. trained packers pack or crate all or just some of your possessions. During the survey and estimate, our professional relocation consultant will explain the packing supplies required and the necessary preparations for your upcoming move. You will be able to decide then if you will be able to complete the packing yourself or if you would prefer our packers to handle the chore. Using the latest methods and packing materials, Hansen Bros. Moving & Storage and Allied Van Lines offers the following packing support options:
Full packing of all loose items

Partial packing or no packing at all

Packing of just fragile items

Crating of high-value items
If you would like to pack some of your belongings yourself, we have every type of packing and wrapping materials you might need at great prices. We purchase in very large quantities, so we are happy to pass the savings along to our customers. We will also happily share some helpful hints on how to pack successfully with you.
Relocating your office space? We can help!
In case you're relocating your office, we're here to make your job easier. Not only are we able to help with all types of residential moves, but we also have a great team of commercial movers. You're likely stressed about this entire process, so we want to take some pressure off of you. Just give us a call, and we'll move your office seamlessly in no time.
Seniors can move cross country easily with our help, too
It's difficult to move at any age but the challenges and feeling overwhelmed are magnified when the person moving is an older adult. The stresses and worries associated with moving can be greatly relieved by paying extra attention to continually checking in with them to make sure they're handling it well. It can be a bit of a difficult job juggling all the pressures of moving with seniors and if you're you won't be able to handle it all on your own, Hansen Bros. Moving & Storage is here to help!
Our senior movers can help you execute the relocation easily and successfully. There's no need to worry, we've got everything under control. It doesn't matter if you're moving across the country – we're still here to help. You can count on our interstate movers Seattle has trusted for generations.
Our cross country movers Seattle offer the best storage units available
Many people find themselves in need of a storage unit at some point in their lives. Whether you're looking for a long-term storage solution or a short-term one, we're sure our storage units are the right choice. We offer high-quality storage options that will keep your belongings safe and secure.
Get our free quote and calculate the total cost of your move
Calculating your moving budget is a big part of planning a successful relocation in Seattle. It's crucial that you establish a budget for your move which considers both the actual moving cost as well as all the ancillary expenses you will incur. So, we recommend taking the time to document every anticipated move-related cost to define your moving budget.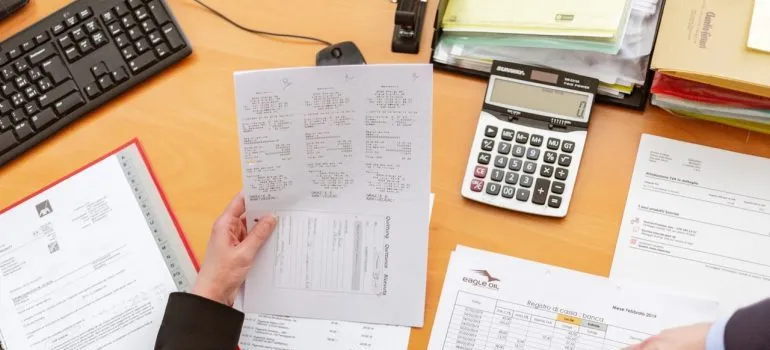 If you're planning on hiring our cross-country movers Seattle area residents rank as the best, we've got some good news for you! You can get free moving estimates from our relocation consultants to get an idea of how much you'll be paying. That way, you won't have to guess the price of the relocation or be kept in the dark about the cost of our services. Based on the weight of your belongings and the distance they must be transported, we'll give you a moving cost estimate and help you plan your budget.
Contact us to hire the best nationwide movers in Seattle!
So, now that you've seen some of the ways our cross-country movers Seattle trusts can make your relocation feel like a piece of cake, don't hesitate to give us a call. If you're in need of our services, all you need to do is contact us and Hansen Bros. Moving & Storage will be there to help you with your move every step of the way. We'll make sure your relocation is completely hassle-free and all your needs are satisfied. We look forward to working with you!
Let our team put together a comprehensive moving plan for you. Complete our simple free quote form or contact us at 1-888-300-7222.