Relocations often come with much hassle, as they include various tasks and careful planning. Why burden yourself with all the negative aspects of moving, when you can hire professionals to assist you throughout the process? Hansen Bros. Moving & Storage offers high-quality moving and storage services to Issaquah and the larger Seattle community, that guarantee to cater to your budget and schedule. With over a century of experience, we continuously strive to uphold our reputation as the movers Issaquah residents prefer. By trusting us with your relocation and storage needs, you can rest assured that your move will be completed on time and within budget.
The movers Issaquah locals rely on every day
As a Seattle-based moving company, we have provided our services to Issaquah and its surrounding area for many years. From 1890, when Hansen Bros. Moving & Storage began with horse-drawn carts, our services' quality remains unmatched into the 21st century. With a wide range of state-of-the-art moving and storage solutions, we guarantee to find flexible, affordable, and efficient solutions that fit your unique needs.  Contact us today to find out why we are the movers Issaquah trusts.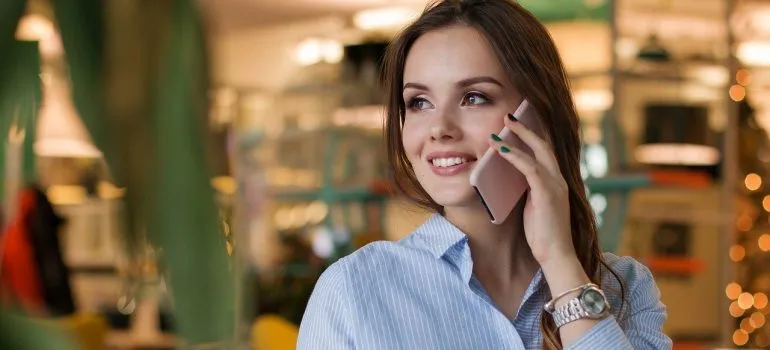 Hansen Bros. Moving & Storage offers expert residential moving services
Whether you are moving to, from, or within Issaquah, Hansen Bros. can make your transition as smooth and stress-free as possible. Our convenient warehouse locations save our clients valuable time and money, making us the movers Issaquah residents can depend on for swift, efficient residential moving services. Always tailored to fully meet your needs and plans, our residential relocation services include;
 Local moving
As a moving company that has consistently offered its services to the Issaquah area, we offer a wide array of solutions for local moving needs. Hansen Bros. will be at your family's side throughout the process, from packing and storing your valuables to safely transporting them to your new home.
Interstate moving
If your relocation takes you across state lines, Hansen Bros. is fully prepared and qualified to meet your needs. As a proud Allied Van Lines agent, we can guarantee that your belongings are safely packed, stored, and transported throughout your interstate relocation.
International moving
International relocations can be more challenging than most, but you can rest assured that our efficient process will fully meet the challenge. Our professional affiliations and track record in the relocation industry have allowed us to establish a long-lasting network that promises unmatched professional service. We have professional partners in international shipping companies Seattle clients rely on, and we'll be by your side from pick-up to your ultimate destination.
Senior moving
Senior relocations to retirement or assisted living communities can be a uniquely taxing process for you and your loved ones. Hansen Bros.' experience with senior relocations guarantees that we take extra care throughout the process, accommodating all your needs.
Our team takes commercial moving to the next level
Our commercial moving team fully understands the challenges and costs involved in commercial relocations. Hansen Bros. Moving & Storage is a proud member of the Better Business Bureau, and our high-quality services have earned us an A+ rating for our unwavering dedication to meeting the needs of office and industrial businesses. Call us today to find out why we are the commercial movers Issaquah businesses can rely on, and how we can ensure that you receive tailor-made, affordable commercial moving services that minimize business downtime. Our services cater to:
Industrial relocations
Our professional moving teams' first priority will be to minimize downtime so that your production facility's relocation is swift and within schedule. We will create a moving plan that is ideal for your business and budget, and execute it seamlessly to prevent unneeded business disruptions.
Office relocations
Hansen Bros. performs office moves on weekends and after regular hours whenever possible, to guarantee that business continues uninterrupted and with minimal downtime. Our services include developing effective labeling plans, securing parking areas, scheduling with buildings, and many more, always in accord with the plan that we create together. Our team of experts will deliver all of your office equipment and items to the area of your choosing, be it your new office or elsewhere, transporting them safely and securely.
Storage solutions in Issaquah
Storage is a vital, integral part of any relocation, as well as a valuable service in itself. Whether you need storage services for your residential or commercial move or simply need to de-clutter your home, Hansen Bros.' warehouse storage facilities will accommodate your needs. Our nearby secure, temperature-controlled warehouse storage facilities will keep all of your belongings safe and secure. Our services include;
Commercial storage
Our facilities can offer a secure environment for your commercial inventory and equipment, keeping your possessions safe during your relocation. Our warehouses' strategic locations in Seattle, Lynnwood, and Newcastle will ensure that your items are always easily accessible.
Full-service storage
Whether you need short-term or long-term storage, our full-service storage offers a reliable, affordable solution. We will pack and transport your valuable items, cataloging them, and wrapping them individually in protective materials that will keep them safe for as long as you need.
Portable self-storage
If you prefer self-storage, Hansen Bros. can deliver portable self-storage containers to your Issaquah home or business. You will only need to pack and load your items, and we will handle the rest. Our nearby warehouse locations allow us to offer self-storage Seattle and Issaquah residents can both rely on, and our facilities will offer unmatched security for your items.
Reliable movers Issaquah residents can trust
Hansen Bros. Moving & Storage is the moving company that Issaquah clients have trusted for over 130 years. We provide a full range of relocation and storage services that can streamline your residential or commercial relocation, and we guarantee strict professionalism that will suit all of your needs. Our flexible storage solutions will be adjusted to meet your budget and plan, and our shipping services will make your international move a seamless, smooth, and hassle-free experience.
Contact us today to find out how the Hansen Bros. Moving & Storage team can simplify your relocation and make it a hassle-free process.
Let our team put together a comprehensive moving plan for you. Complete our simple free quote form or contact us at 1-888-300-7222.