"Great team of guys. Professional and gave the extra effort needed to protect our furniture from damage. I have used Hansen Bros. 3 times in 12 years for local moves and all were great experiences. Save your back and let them do the heavy lifting!"
Frank F./ Seattle, WA
"Everybody at the company was very professional and gave great service. Price was competitive and the moving crew was on time and very efficient."
Clive B. / Mercer Island, WA
Our crew at Hansen Bros. Moving & Storage specializes in the moving, handling, and storage of office and industrial businesses. Our years of office and commercial moving experience have enabled us to develop efficient procedures to help you orchestrate your entire move from plan development to implementation. Call us today, and allow us to assist you as one team of professionals to another!
Your business is exposed to risks well beyond the cost of the movers you engage. Hiring an experienced commercial office relocation company will assure your business is moved quickly, efficiently, and cost-effectively. At Hansen Bros. Moving & Storage, we know all about it, having successfully completed numerous business and office relocations over our long time in business.
Why Choose Us
History
Hansen Bros. Moving & Storage is locally owned and operated by the same family for four generations, since 1890. We have a well-established reputation for service quality and reliability with a high percentage of repeat household and commercial clients.

Professionalism
We're a certified ProMover by the American Moving and Storage Association with A+ rating with the Better Business Bureau, voted "Best in Western Washington" in 2009 and from 2011 to 2016 by KING5. Our company is fully licensed and insured and member of WMC and AMSA.

Value
Hansen Bros. Moving & Storage provide free, no-obligation in-home estimate and competitive rates, including low minimum rates for shipments moving under 300 miles. We've set a refund policy for unused packing materials and three Puget Sound locations to help clients save on travel fee costs.
Why Should You Rely on Professional Commercial Movers?
Your employees should leave work at the close of business and arrive on the first business day following the move prepared to continue with their normal assignments. At Hansen Bros., we perform most office moves after regular hours and on weekends in order to allow you to do what you do best – run your business uninterrupted. Read more to learn about all the reasons you should partner with a team who cares about your moving and storage needs. You'll soon recognize us as your trusted partner.
Selecting An Inexperienced Mover Can Be Costly
When it comes to choosing a moving company, it's crucial to make an informed decision. Selecting an inexperienced mover can have costly consequences, leading to unnecessary stress and potential damage to your belongings.
They may underestimate the amount of work required to do the job right the first time – extending the moving timeline
They may pack files backward and then misfile them when unpacked
They may not ensure that office computers and equipment are properly disconnected and reconnected
They may not properly pack expensive office equipment – resulting in damage
By choosing Hansen Bros., you can rest assured that your office move is in capable hands. Our experienced team, attention to detail, and commitment to customer satisfaction make us the ideal choice for a smooth and worry-free relocation.
We Have Served Businesses Over A Century
With a rich history spanning over a century, we take immense pride in our ability to serve businesses with excellence. Our long-standing experience and commitment to delivering top-notch service have made us a trusted partner for countless companies.
Hansen Bros. has been moving families and businesses around the Puget Sound area since 1890.
Hansen Bros. has been family owned and operated for 4 generations.
Hansen Bros. has 3 locations, covering Seattle, the east side, and Everett, to provide more flexibility in handling your company's moving needs and a better understanding of the nuances of your area.
Partnering with Hansen Bros. means benefiting from our deep understanding of business relocation needs. Our legacy of serving businesses for over a century is a testament to our expertise and dedication. Experience the difference of working with a company that truly values your business's success.
We Provide Quality Service For Your Commercial Move
When it comes to your commercial move, quality service is paramount. At Hansen Bros., we prioritize delivering top-notch service to ensure a seamless transition for your business. Trust us to handle your commercial move with the utmost professionalism and care:
From pre-planning to the move day, Hansen Bros. has developed a reputation for providing clients with a high-quality move experience.
As a member of the Better Business Bureau, Hansen Bros. has attained an A+ rating (the BBB's highest possible service rating).
Choosing Hansen Bros. means entrusting your commercial move to a team dedicated to providing the highest quality service. Our commitment to excellence, attention to detail, and extensive experience in commercial relocations make us the preferred choice for businesses seeking a smooth and efficient move. Let us exceed your expectations and make your commercial move a success!
We Provide a Quality Team of Commercial Moving Experts for Your Move
When it comes to your move, having a quality team of experts by your side can make all the difference. At Hansen Bros., we take pride in assembling a highly skilled and knowledgeable team to ensure a smooth and successful relocation. Rest assured that our dedicated experts are ready to go above and beyond to meet your requirements.
From your initial contact with our move consultant to planning your move to the move day interactions with our moving team, you will be provided the highest level of expertise the moving industry has to offer.
All members of the Hansen Bros. moving team go through a rigorous hiring process – including full background checks (only the top tier of applicants become a part of the Hansen Bros. moving team).
Choosing Hansen Bros. means benefiting from a quality team of experts dedicated to making your move a seamless experience. Our handpicked professionals bring years of experience and expertise to every relocation project. With our commitment to excellence and customer satisfaction, you can trust that our team will handle your move with the highest level of professionalism.
We Provide Detailed Planning of Your Move to Ensure Success
When it comes to the success of your move, detailed planning is key. At Hansen Bros., we understand the importance of meticulous planning in achieving a seamless and stress-free relocation. Our team is dedicated to providing comprehensive planning services to ensure every aspect of your move is carefully considered and executed.
Your Hansen Bros. Move Consultant will work with your Move Team to ensure that all aspects of your company's move are well planned.
Your Hansen Bros. move consultant understands what it takes to ensure a smooth transition to your new facility. We will schedule with buildings, secure parking areas, develop effective labeling plans, and conduct pre-move employee orientation meetings for your company's staff as part of the move preparation process.
Partnering with Hansen Bros. means benefitting from our commitment to detailed planning for your move. Our experienced move management professionals will work closely with you.  They aim to create a customized plan that addresses all your specific requirements. With our meticulous attention to detail and proactive approach, we will ensure that your move completes with precision and success.
We Use The Best Equipment for Safe Handling of Your Belongings
At Hansen Bros., we prioritize the safety of your belongings during every stage of the move. To ensure the highest level of protection, we rely on the best equipment available in the industry. Our commitment to using top-quality equipment guarantees the safe handling of your cherished possessions.
From lift-gate trucks to accommodate heavy equipment to air-ride trucks to accommodate sensitive equipment to low-level trucks to access smaller loading docks, Hansen Bros. has a wide variety of moving vans to fit your company's specific moving needs.
From electronics carts to library carts to safe jacks to 4-wheel dollies, Hansen Bros. has the right moving equipment to ensure that your company's belongings travel safely and efficiently.
Rest assured that when you choose Hansen Bros., your belongings are in safe hands. We employ the best equipment in the industry to handle your items with care and precision. Our dedication to using state-of-the-art tools and technology underscores our commitment to providing a seamless and secure moving experience for you. So, get in touch with us now! Schedule your move and let our expert team take care of the rest.
Resources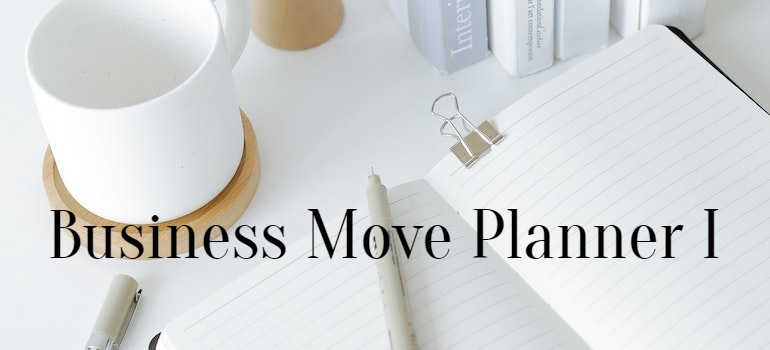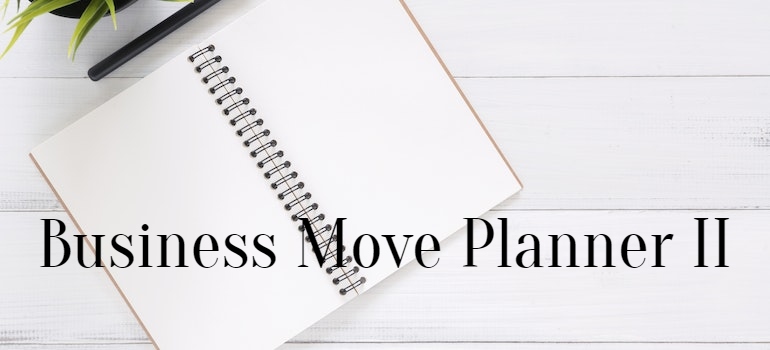 Let our team put together a comprehensive moving plan for you. Complete our simple free quote form or contact us at 1-888-300-7222.