"Great team of guys. Professional and gave the extra effort needed to protect our furniture from damage. I have used Hansen Bros. 3 times in 12 years for local moves and all were great experiences. Save your back and let them do the heavy lifting!"
Frank F./ Seattle, WA
"Everybody at the company was very professional and gave great service. Price was competitive and the moving crew was on time and very efficient."
Clive B. / Mercer Island, WA
Whether you are moving for a better job, due to a change in marital status, or because you are ready for a change, an average American will move many times in his/her lifetime. While the circumstances of those moves may be different, one thing remains the same – the need for a reputable moving professional. What the residents of the City of Edmonds have learned so far is that Hansen Bros. Moving & Storage can provide all the help they need while being wary of their budget. Our movers Edmonds WA will have only one objective – to move you from point A to point B in record time while ensuring your complete satisfaction throughout the process.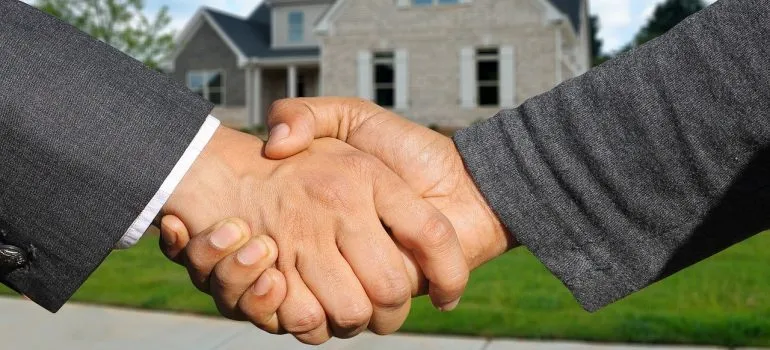 Home and office moves of any scale can be difficult to navigate, with boxes to pack, forms to fill out, and the challenge of adapting to a new place. Hansen Bros. Moving & Storage helps manage these tasks with attentive, high-quality relocation and storage services near Edmonds.
Why Choose Us
History
Hansen Bros. Moving & Storage is locally owned and operated by the same family for four generations, since 1890. We have a well-established reputation for service quality and reliability with a high percentage of repeat household and commercial clients.

Professionalism
We're a certified ProMover by the American Moving and Storage Association with A+ rating with the Better Business Bureau, voted "Best in Western Washington" in 2009 and from 2011 to 2016 by KING5. Our company is fully licensed and insured and member of WMC and AMSA.

Value
Hansen Bros. Moving & Storage provide free, no-obligation in-home estimate and competitive rates, including low minimum rates for shipments moving under 300 miles. We've set a refund policy for unused packing materials and three Puget Sound locations to help clients save on travel fee costs.
Hansen Bros. Moving & Storage is a family-owned business with a rich tradition
Our history dates back to 1890, back to the days of horse-drawn wagons. We might have started as a small moving company with roots in Seattle's historic Pioneer Square, but we have come a long way since our humble beginnings. Today, Hansen Bros. Moving & Storage is an industry leader with warehouses in three strategic locations – Lynwood, Seattle, Newcastle. No matter your location in the Puget Sound area, our conveniently located warehouses will ensure that our moving and storage services are only minutes away.
Furthermore, we aren't just a local mover any longer. Today, we are one of the best freight companies Seattle has to offer to its residents. Our company is currently led by the fourth generation of family ownership. So while we might operate modern moving equipment, our morals remain the same. We believe in old-fashioned values, such as honesty, integrity, hard work, and trust. It is for that reason that you can expect our moving teams to show unparalleled respect for you, your time, and your belongings. If you strive to have a time-saving relocation, feel free to dial our number because we are a moving company Washington recommends.
Top-rated residential moving services providers in Edmonds, WA
Hansen Bros. is known for our commitment to service and simplifying moves for our clients. Our goal is to improve your relocation experience with our wide range of services. We offer a modern, secure and convenient storage solution in Lynnwood, Washington, the city adjacent to Edmonds, and can assist with almost any residential move, including:
Rely on our movers Edmonds WA during your residential or commercial relocation
As one of Washington's most picturesque waterfront communities, Edmonds is a desirable location for family life. But by being a part of Seattle's metropolitan area, it's also a great place for many types of businesses. Whether you are moving your household or business, feel free to rely on 130 years of experience we have in both relocation types. With our priority being to ensure you have a seamless relocation, we offer a plethora of special moving services, including:
Cost-effective prices are a staple with all of our moving and storage services. If you are interested in the type of help our Edmonds moving specialists can provide, feel free to contact us and request a commitment-free moving quote. Our estimates are always accurate and received in a timely manner. Thus, they ensure you always make the best and most informed decision.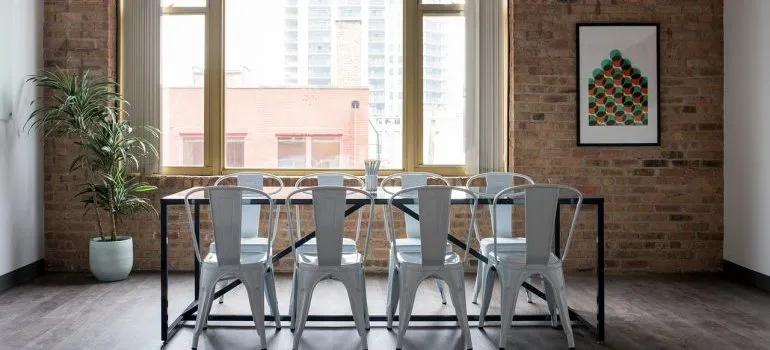 Safe storage for all of your household or business belongings
Depending on your relocation type, moving and storage services can go hand in hand. Hansen Bros. Moving & Storage has ensured you can have a safe place for the storage of your belongings. All the while, our moving team in Edmonds will work on turning your relocation into a successful project. Our warehouses come with a stamp of approval from not only our past customers but also industry giants, such as the American Moving and Storage Association.
Our secure storage facilities in Seattle and Lynnwood have plenty of space for your items, along with dedicated staff to ensure they are safe and in great condition. Hansen Bros. offers several storage options, including:
Full-service storage. Our concrete warehouses have high-tech security, weather protection, and constant monitoring — providing a smart option for your storage needs.
Portable storage. For storage on your schedule, Portabox is a convenient and affordable option. After you call, we'll drop off your storage container(s) at your home or office. You load it, and we'll pick the container up and store it in one of our protected facilities until you need it again.
Commercial storage. When your business needs storage, we have the solution. Our secure warehouses can easily accommodate almost anything your company needs to store, from furniture to product inventory.
With different long-term and short-term storage plans, our company has ensured you have a unit for as long as you need it. And you don't have to overpay for such a necessity.
Let our movers in Edmonds WA preserve your moving day safety
Moving is a process that's notorious for many things – the possibility of injuries being one of them. For regular people, it's very easy to suffer an injury while packing or lifting heavy boxes and pieces of furniture. But our Edmonds moving team deals with these tasks on a daily basis. We know how to pack, move, and lift all of your belongings. Thus, we ensure triple safety – your safety, the safety of your items, and the safety of your property.
With us executing the most complicated portion of your relocation, you won't have a worry in mind. You are bound to realize that one of our greatest qualities is the fact that we take the stress out of the equation. That's one of the main reasons why we are such a reputable company at the present moment.
Our specialists will create optimal moving solutions for your upcoming relocation
Planning is an integral part of any relocation. But what seems to be so tricky about this process is the fact that there are so many variables involved. The lack/presence of stairs, narrow hallways, elevators… For a non-professional, finding a solution for all of these problems can be excruciating. For our Edmonds specialists, this is a problem we tackle on a daily basis.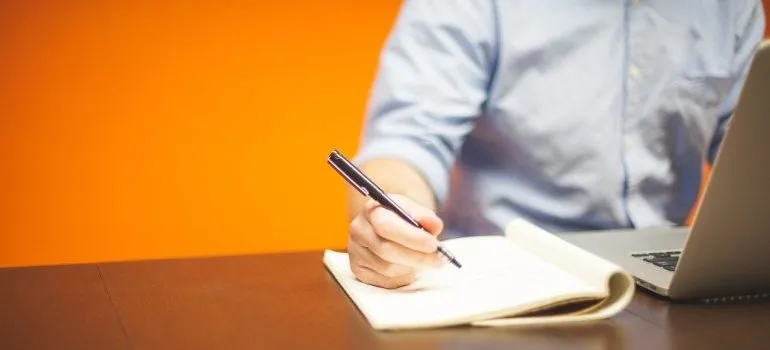 Feel free to leave the entire planning process in the hands of our capable team. We always keep in mind the different needs that our customers have, so we tailor the moving plan accordingly. The goal is to anticipate problems and minimize delays, providing you with an effective move.
Full moving and storage services near Edmonds
Hansen Bros. has an experienced staff and the industry knowledge to make your move quick, affordable and successful — whether it's to a new home down the street or relocating your company's industrial operation in Edmonds.
At Hansen Bros. Moving & Storage, we wholeheartedly understand how difficult relocation is. Even when moving down the block, you still need premium moving assistance – the kind of assistance our movers Edmonds WA can provide. By giving us a call, you would gain access to top-notch moving specialists who value your time and needs. With all the experience we have, you can rest assured a successful and time-saving move is ahead.
Let our team put together a comprehensive moving plan for you. Complete our simple free quote form or contact us at 1-888-300-7222.