"Great team of guys. Professional and gave the extra effort needed to protect our furniture from damage. I have used Hansen Bros. 3 times in 12 years for local moves and all were great experiences. Save your back and let them do the heavy lifting!"
Frank F./ Seattle, WA
"Everybody at the company was very professional and gave great service. Price was competitive and the moving crew was on time and very efficient."
Clive B. / Mercer Island, WA
What is the worth of a piano if someone mishandles and damages it during transport? With Hansen Bros. Moving and Storage, you get a guarantee of top-quality relocation services. Our piano movers Seattle recommends will ensure that your family heirloom remains in top condition before, during, and after transport. Why would you risk spending money on unwanted repairs or treating potential injuries when you can rely on our moving crews instead? Our team has the years of training and knowledge needed to ensure the proper handling of your piano. We have the equipment and resources that one needs to safely pack and transport any type of piano from one location to the other. Give our business a call or request a free, no-obligation estimate right now!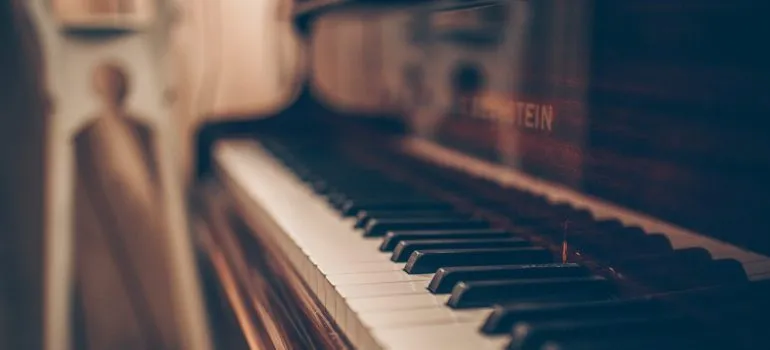 We are aware of all the concerns you have – our piano movers in Seattle know them all by heart. Our professional staff will make sure everything is well-planned and handled with care. With Hansen Bros., your piano is in the safest hands and moving trucks Seattle can offer.
Why Choose Us
History
Hansen Bros. Moving & Storage is locally owned and operated by the same family for four generations, since 1890. We have a well-established reputation for service quality and reliability with a high percentage of repeat household and commercial clients.

Professionalism
We're a certified ProMover by the American Moving and Storage Association with A+ rating with the Better Business Bureau, voted "Best in Western Washington" in 2009 and from 2011 to 2016 by KING5. Our company is fully licensed and insured and member of WMC and AMSA.

Value
Hansen Bros. Moving & Storage provide free, no-obligation in-home estimate and competitive rates, including low minimum rates for shipments moving under 300 miles. We've set a refund policy for unused packing materials and three Puget Sound locations to help clients save on travel fee costs.
What makes our piano movers in Seattle the right fit for your needs?
During the 130+ years of our existence, there have been plenty of unusual items that Hansen Bros. has moved. So rest assured that we will approach your piano relocation with 100% devotion. We are aware that pianos are expensive and, even more importantly, cared for by their owners. Taking care of valuable and fragile belongings is our specialty. Our reputation as the oldest and finest moving and storage company in Seattle was built on that very notion. Here are just a few reasons why you should opt for our piano moving services:
We nurture a well-established reputation for service quality and reliability – our customer testimonials say it all!
Our staff is trained, skilled, fully licensed and insured – with over 250 years of combined experience
Hansen Bros. Moving and Storage has an A+ rating with the Better Business Bureau
We offer flexible pricing and payment options that easily accommodate any budget
Hansen Bros. uses modern moving equipment and the highest quality packing materials for the work we do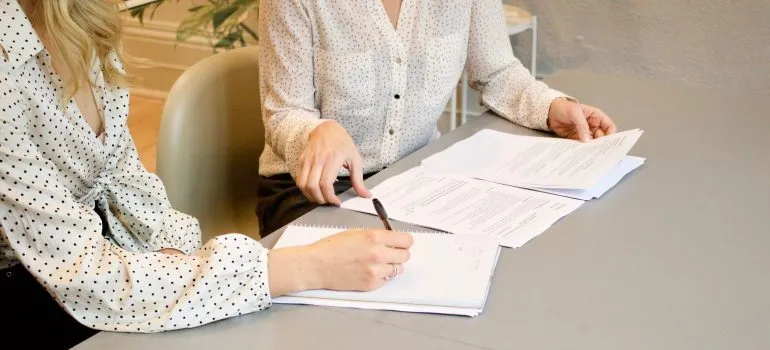 Our approach is holistic and cost-effective, saving you time and stress in the process
Hiring our team is the best possible way to relocate your piano without risking injuries or damages in the process. Moving-related injuries and sprains can be long-term and very painful. You should make sure to avoid them by leaving the entire job to trained professionals.
You need to hire qualified and experienced movers when planning the transfer of your piano. Hansen Bros. is a company that goes the extra mile for our customers. Our full service Seattle storage solutions can accommodate pianos and maintain them in the safest condition possible both on a short-term and long-term basis!
Our piano movers Seattle are punctual and always prepared
We know exactly how much your piano means to you. That is why we are going to treat it as our own. Piano moving requires skills, training, and equipment so it can be moved carefully and without damage. If damaged, your piano will lose value, and that is another reason, besides getting injured, that you should make sure you avoid it at all costs. Guaranteeing the highest quality of what we do is important to us, and you can see it for yourself by looking at our customer's reviews.
Our residential and commercial moving crews are trained to cause minimal disruption during the moving jobs they handle. They are always on time and prepared to handle the needs of our customers, no matter how detailed or demanding. Customer satisfaction on a moving day is our fundamental concern – it is the foundational viewpoint on which Hansen Bros. Moving and Storage was established!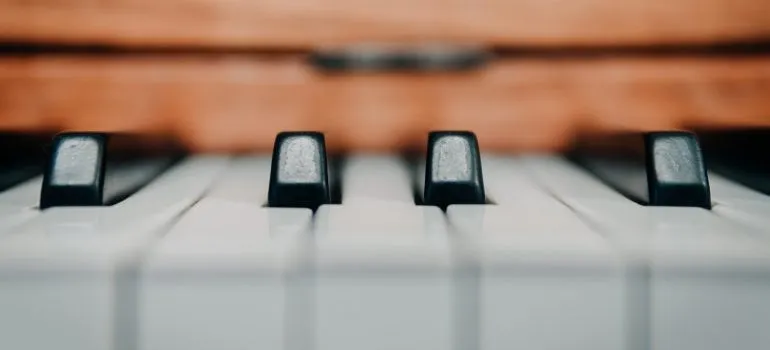 Avoid potential injuries while moving your piano by calling on Hansen Bros.
If you think that it is easier for you to get help from your friends and move the piano by yourself, don't, it's not a good idea. The piano is not easy to disassemble, let alone pack and lift without the proper knowledge and equipment. It is heavy and robust at the same time, which makes it all the harder to transport. Unfortunately, we had plenty of opportunities to see firsthand the consequences of attempting to relocate robust items without the right approach or professional assistance. And that is not something we want you to have to go through.
To properly move a piano, you need to be trained, skilled, and have the equipment to do the job the right way. You can be sure that nothing else will get damaged while the piano is moved. We will take care of all the work so you can deal with other move-related stuff.
Different types of pianos require different approaches when moving
We know every type of pianos there are, and our staff worked with every kind. That knowledge alone qualifies us among the best piano moving companies Seattle residents choose to call on. If you need an experienced team to make sure that your piano is safely moved from one place to another, we are the company you should hire.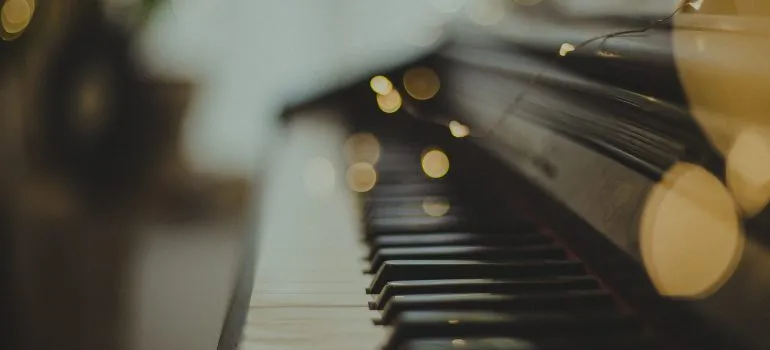 It is not our goal to overcharge you for wanting to take this precious instrument with you to your new residence. Instead, we use a carefully-planned and calculated price system that can easily meet your expectations. With our team of local movers in Seattle, you can secure a seamless moving experience while saving time and money in the process.
Ensure the safest and most affordable relocation of your piano – call Hansen Bros. today!
By hiring Hansen Bros. to secure your piano, you are getting over a century's worth of experience. And you can be sure that you hired one of the most qualified piano movers Seattle offers. Contact us today for your free, no-obligation estimate.
Let our team put together a comprehensive moving plan for you. Complete our simple free quote form or contact us at 1-888-300-7222.