"Great team of guys. Professional and gave the extra effort needed to protect our furniture from damage. I have used Hansen Bros. 3 times in 12 years for local moves and all were great experiences. Save your back and let them do the heavy lifting!"
Frank F./ Seattle, WA
"Everybody at the company was very professional and gave great service. Price was competitive and the moving crew was on time and very efficient."
Clive B. / Mercer Island, WA
You want to secure a seamless Bellevue relocation for your family or business, but so far, all you've done is waste time and energy on finding the best way to do that. With so many options to choose from, we can completely understand how it can present such an obstacle. At Hansen Bros. Moving & Storage, we are dedicated to providing our customers with both premier and cost-effective moving solutions. The unique combination of professionalism, agility, and reputation that our movers in Bellevue WA enjoy has made us an authority in the moving industry. Get a free, commitment-free moving estimate today, or give us a call now for any additional information.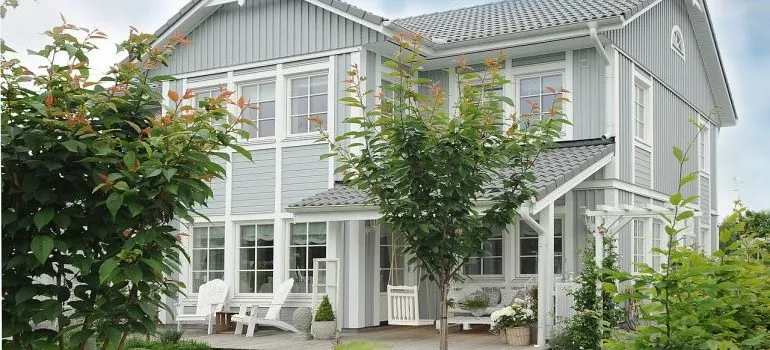 For over 130 years, Hansen Bros. Moving & Storage has served the needs of residents in and around Bellevue as well as greater Seattle. From professional packing to complete move management services, our Seattle relocation solutions are guaranteed to streamline your move – whether down the street or around the world.
Why Choose Us
History
Hansen Bros. Moving & Storage is locally owned and operated by the same family for four generations, since 1890. We have a well-established reputation for service quality and reliability with a high percentage of repeat household and commercial clients.

Professionalism
We're a certified ProMover by the American Moving and Storage Association with A+ rating with the Better Business Bureau, voted "Best in Western Washington" in 2009 and from 2011 to 2016 by KING5. Our company is fully licensed and insured and member of WMC and AMSA.

Value
Hansen Bros. Moving & Storage provide free, no-obligation in-home estimate and competitive rates, including low minimum rates for shipments moving under 300 miles. We've set a refund policy for unused packing materials and three Puget Sound locations to help clients save on travel fee costs.
What makes Hansen Bros. the obvious choice among Bellevue residents and businesses?
Today, our moving team in Bellevue WA can safely relocate different types of belongings. From fragile possessions to IT equipment, you can count on our movers to safeguard your belongings throughout the relocation process. This is what makes our movers in Bellevue a team to rely on: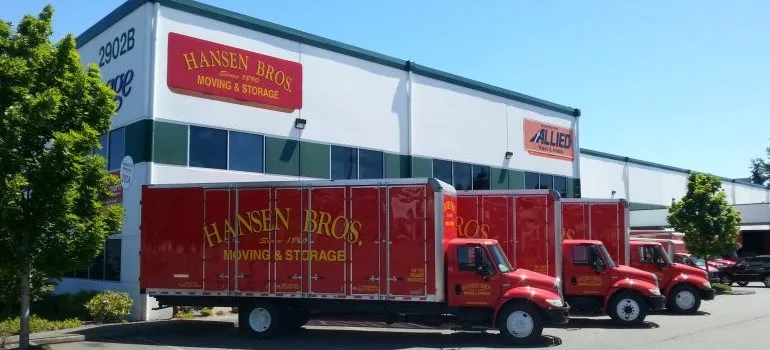 All of our movers and packers have a firm and devoted approach when handling your prized possessions. We know you have invested a lot in your precious possessions, and we will invest just as much when it comes to keeping them safe. That level of dedication has turned us into a well-known local moving company. Additionally, it has also played a role in us expanding the reach of our services, establishing us as one of the best freight forwarding companies in Seattle as well.
The perfect movers Bellevue WA for your residential and commercial needs
With its convenient location, Bellevue is a city where you can lead a perfectly peaceful family life while maintaining a successful and dynamic business. For that reason, it has been experiencing constant growth during the last couple of decades. And as a result of that, there is an increase in demand for both residential and commercial relocation services. Fortunate for you, Hansen Bros. Moving & Storage is a company that has a dozen decades' worth of experience in both.
Household relocation specialists right here in Bellevue
Residential moves are a big undertaking that requires careful planning and preparation. As full-service Bellevue movers, the team at Hansen Bros. is dedicated to ensuring you have a smooth, hassle-free relocation process. Our offer of residential moving services includes:
Request your free, no-obligation quote to get started planning your residential move today.
Moving your office or warehouse with no business disruptions
Hansen Bros. Moving & Storage specializes in moving and storage needs for office and industrial businesses in and around Bellevue.  We guide you through efficient, cost-effective moving processes that minimize downtime for your business.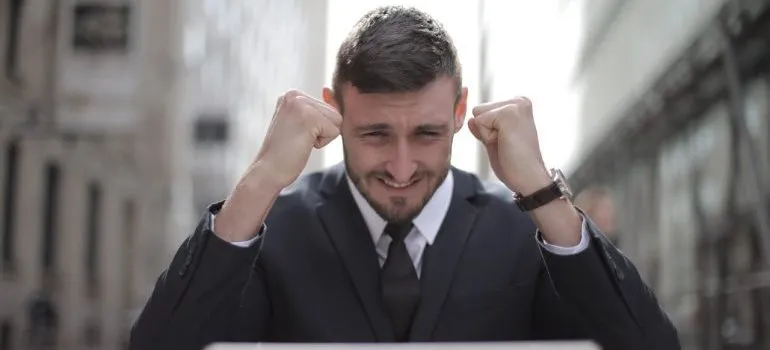 Our commercial relocation services include:
Once you submit your commitment-free quote, our commercial moving team will be in touch to start coordinating your office or industrial move.
We constantly invest in our Bellevue moving team
Hansen Bros. Moving & Storage is a company with a long history and a great reputation. For that reason, we take our business seriously – and so do our movers. We aim to encourage the ambitions of our entire staff by constantly investing in the training and skills of our employees. We maintain our authority among other moving companies Bellevue WA has by keeping up with current industry trends as well as using up-to-date software, equipment, and techniques. As one of the top international commercial shipping companies in Washington, we make it our job to monitor and adopt innovative solutions for movers on a global scale – not just in Bellevue.
We find it equally important to ensure we operate with high-quality moving equipment only. Over the years (and decades), our company has acquired a fleet of moving trucks, all of which are regularly maintained by licensed and seasoned professionals. We also have every other piece of equipment that's needed for the relocation of all types of belongings, no matter their size and weight. We have all the necessary tools at our disposal for handling even the most complex types of moving, shipping, and storage projects.
Hansen Bros. Moving & Storage can take care of all of your storage needs
Our company might have become a household name in Washington when it comes to moving assistance, but we certainly don't fall behind in the storage department, as well. Hansen Bros. Moving & Storage is dedicated to connecting you with a perfect unit for your needs all over Washington. Our range of solutions is versatile, meaning you can easily find the right unit just by taking a look at our offer.
With conveniently located facilities in Seattle, Newcastle, and Lynnwood, Hansen Bros. offers temperature-controlled, secure storage solutions. Whether commercial or residential, we have clean, safe, and easily accessible storage facilities designed to fit your needs:
Years of dedicated service in the Bellevue area
The beautiful City of Bellevue attracts families and businesses from the entire state. That's what keeps our business rather busy. Over the years, we have relocated hundreds of houses, as well as offices, all over the Bellevue area. Our team knows the streets and routes by heart simply because we have seen them many times. The dedication and knowledge of our team will be clearly visible once you have a quick and delay-free relocation. And with Hansen Bros. Moving & Storage, that's not a promise – it's a guarantee.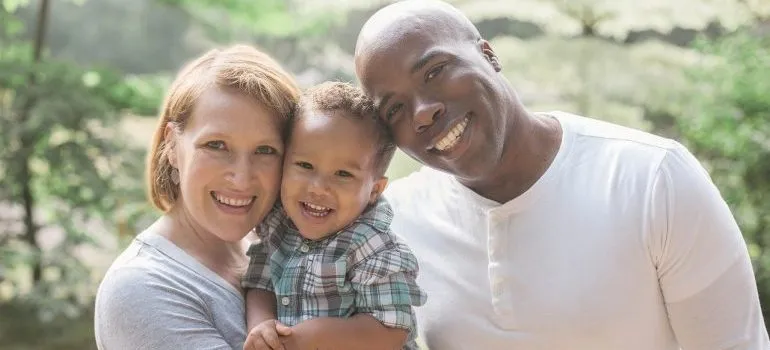 Expedient and professional moving services with our movers Bellevue WA
Our moving crews never fail to amaze people with a quick and hassle-free relocation. Our pristine track record when it comes to providing smooth and expedited relocations comes from the incredible efficiency of our movers.
With a high level of professionalism and complete focus and dedication, our moving team will work together like a well-oiled machine, undertaking moving tasks in record time. If you are tired of slow and ineffective movers, just request a free, no-obligation moving quote from us, after which you will be on a good path to a successful relocation.
Indulge in a stress-free relocation by giving Hansen Bros. Moving & Storage a call
With so many relocation services that Bellevue offers, making the right choice can be difficult. The cocktail of affordable moving and storage rates, dedicated movers, and a century's worth of experience is what defines Hansen Bros. Moving & Storage. It's what makes our business completely equipped to provide you with a 5-star moving experience. Our movers in Bellevue WA will be attentive to all your needs while practicing devotion and protection. Get in touch with our team today and forget about your moving problems. Now you can rest easy knowing that you have one of the moving companies Bellevue WA has to offer.
Let our team put together a comprehensive moving plan for you. Complete our simple free quote form or contact us at 1-888-300-7222.