"Great team of guys. Professional and gave the extra effort needed to protect our furniture from damage. I have used Hansen Bros. 3 times in 12 years for local moves and all were great experiences. Save your back and let them do the heavy lifting!"
Frank F./ Seattle, WA
"Everybody at the company was very professional and gave great service. Price was competitive and the moving crew was on time and very efficient."
Clive B. / Mercer Island, WA
Relocation is an inevitable part of life, whether it's driven by career advancement, a change in personal circumstances, or simply the desire for a fresh start. Regardless of the reasons behind your move, one thing remains constant: the need for a reputable and reliable moving professional. That's where Hansen Bros. Moving & Storage and our Woodinville movers come in. With our unparalleled experience and dedication to customer satisfaction, we are the trusted name in Woodinville and beyond. Reach out today, allow us to handle your move, and experience the peace of mind that comes with a seamless relocation.
We pride ourselves on our professionalism, reliability, and exceptional customer service. Our goal is to exceed your expectations and ensure your complete satisfaction. With our Woodinville movers by your side, you can have peace of mind knowing that your move is in capable hands.
Why Choose Us
History
Hansen Bros. Moving & Storage is locally owned and operated by the same family for four generations, since 1890. We have a well-established reputation for service quality and reliability with a high percentage of repeat household and commercial clients.

Professionalism
We're a certified ProMover by the American Moving and Storage Association with A+ rating with the Better Business Bureau, voted "Best in Western Washington" in 2009 and from 2011 to 2016 by KING5. Our company is fully licensed and insured and member of WMC and AMSA.

Value
Hansen Bros. Moving & Storage provide free, no-obligation in-home estimate and competitive rates, including low minimum rates for shipments moving under 300 miles. We've set a refund policy for unused packing materials and three Puget Sound locations to help clients save on travel fee costs.
Your Hassle-Free Woodinville Move Starts With Hansen Bros.
From packing and organizing to navigating through logistics, relocation requires meticulous planning and execution. With Hansen Bros., you can leave the complexities to us. And this is what sets us apart:
Our team of skilled Woodinville movers is equipped with the expertise and resources to manage every aspect of your move. We handle the heavy lifting, ensuring a smooth and stress-free transition to your new destination.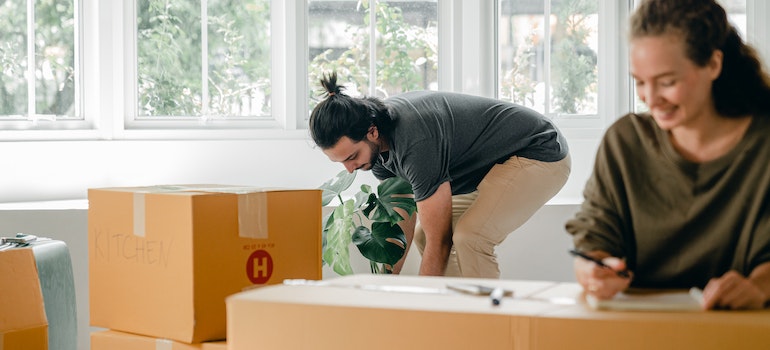 Tailored Solutions for Your Unique Relocation
Moving across the country? Hansen Bros. is an agent for Allied Van Lines for interstate moves, which relocates more people than any other van line. For over 75 years, Allied Van Lines has enjoyed the highest performance ratings among major movers thanks to its commitment to satisfying customers thoroughly.
One of our relocation consultants would be happy to develop a Personal Moving Plan to fit your needs and budget. So, feel free to explore our vast range of expert moving services:
So when it comes to Woodinville movers, Washington State residents and businesses agree – Hansen Bros. should top your list for local, long-distance, or international moves. Set up a free estimate or speak with one of our knowledgeable representatives now.
Our Specialized Solutions Meet Your Unique Moving Demands
Allow us to introduce our specialized services designed to cater to your unique moving requirements and provide tailored solutions for a successful relocation:
Unlock the benefits of Hansen Bros. specialized services and experience a seamless and customized moving experience. Contact our Woodinville moving crew today to explore how our special services can streamline your relocation!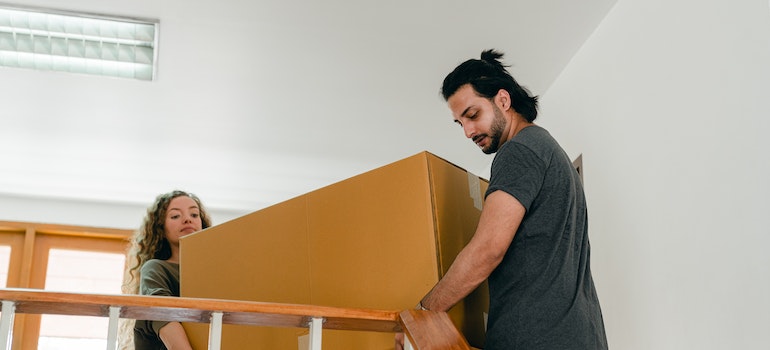 Storage Services Near Woodinville
Whether you require temporary storage during your Woodinville move or long-term storage for your belongings, we have you covered. Our secure and modern storage facilities will keep your items safe and protected. But there is more to Hansen Bros. storage offers:
Experience the convenience and peace of mind that comes with our storage services. Contact Hansen Bros. Moving & Storage today to discuss your storage needs, and let us provide you with a tailored storage solution that meets your personal or business requirements.
Seamless Commercial and Office Relocations in Woodinville
Our experienced Woodinville team understands the unique challenges that come with moving an office space. Hansen Bros. Moving & Storage offers comprehensive relocation services tailored to meet the specific demands of your company.
From meticulous planning and coordination to expert packing, transportation, and setup, we handle every aspect of your commercial move with precision and efficiency. Our goal is to minimize downtime and disruption to your business operations, ensuring a smooth transition to your new location.
In addition to commercial relocations, we specialize in employee relocations. We understand the importance of providing a seamless experience for your valued team members. Our dedicated team will work closely with you to develop a customized relocation plan that meets your employees' needs while minimizing any potential stress or inconvenience.
With our expertise, attention to detail, and commitment to exceptional service, you can trust our Woodinville movers to handle your commercial, office, and corporate relocations with the utmost care and professionalism. Contact us today to discuss your specific requirements. Then, get a free cost estimate, and let us help you make your move a success.
Hansen Bros. Moving & Storage – Your Trusted Partners for a Successful Woodinville Move
Whether you're moving locally or long-distance, residential or commercial, we have the expertise and resources to handle every aspect of your move with precision and care. From packing and transportation to storage and unpacking, we take care of all the details. All so you can focus on settling into your new home or business.
Experience the difference that Hansen Bros. and our Woodinville movers can make in your relocation journey. Contact us today for a personalized moving quote! Let us show you why we are the preferred choice for residents and businesses in Woodinville. Your smooth and successful move starts with us!
Let our team put together a comprehensive moving plan for you. Complete our simple free quote form or contact us at 1-888-300-7222.