"Great team of guys. Professional and gave the extra effort needed to protect our furniture from damage. I have used Hansen Bros. 3 times in 12 years for local moves and all were great experiences. Save your back and let them do the heavy lifting!"
Frank F./ Seattle, WA
"Everybody at the company was very professional and gave great service. Price was competitive and the moving crew was on time and very efficient."
Clive B. / Mercer Island, WA
When you are going through a period of transition like a move or remodel, the last thing you want to worry about is the safety of your belongings. For over 130 years, families and businesses have trusted Hansen Bros. Moving & Storage to provide world-class residential and commercial moving services in Everett and the greater Seattle community. Our team of movers in Everett WA provides ultimate moving assistance at cost-effective prices. From helping you prepare your home for the move to providing assistance with the heavy lifting of your belongings – we offer our full support. Save time and money by giving us a call today or getting a free moving estimate.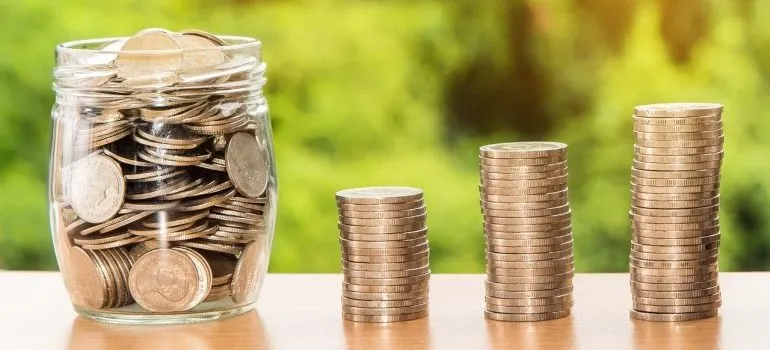 It's only natural to have high expectations when opting for professional relocation services. Everyone wants a seamless transition that won't be marked by delays and problems. Our business employs trained team members and invests in the expertise of those people. We possess every quality necessary for meeting your expectations, as well as exceeding them.
Why Choose Us
History
Hansen Bros. Moving & Storage is locally owned and operated by the same family for four generations, since 1890. We have a well-established reputation for service quality and reliability with a high percentage of repeat household and commercial clients.

Professionalism
We're a certified ProMover by the American Moving and Storage Association with A+ rating with the Better Business Bureau, voted "Best in Western Washington" in 2009 and from 2011 to 2016 by KING5. Our company is fully licensed and insured and member of WMC and AMSA.

Value
Hansen Bros. Moving & Storage provide free, no-obligation in-home estimate and competitive rates, including low minimum rates for shipments moving under 300 miles. We've set a refund policy for unused packing materials and three Puget Sound locations to help clients save on travel fee costs.
Our Moving Crews Are Eager to Exceed Your Expectations
With Hansen Bros. Moving & Storage, you get much more than a premier team of moving professionals in Everett, WA! You also get a team that will operate with well-maintained and modern equipment. And one that will be able to provide as many moving trucks as necessary.
A division dedicated to your move management
Moving is much more than just relentless packing of your belongings. There's the acquisition of the necessary packing supplies; the mandatory decluttering of your home; the search for third-party service providers. Our company recognizes the need for a variety of moving services that can be classified under the 'everything else' part of your move. Each of our assigned relocation consultants is knowledgeable in terms of planning and coordinating Everett relocation projects of different types and sizes.
From offering decluttering seminars to helping you find the best cleaning services in your area, rely on our Everett moving team for complete guidance and assistance. You can count on us throughout every stage of your move. Up until the moment the last moving box is unloaded in your new home or business property, we will be within a calling range. Simply put, we like to ensure you are never confused, worried, or left to fend on your own.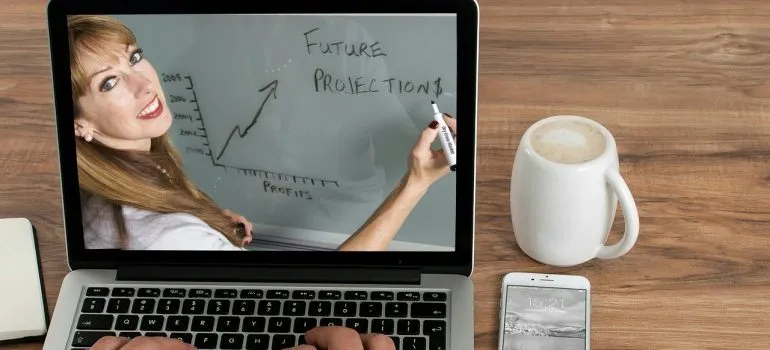 Experienced & Cost-effective Residential/Commercial Movers in Everett, Wa
Many people find it hard to believe that services that come from the most experienced moving companies in Everett can fit their budget needs. Hansen Bros. provides high-quality services and highly competitive rates. Once you request a free and no-obligation quote from our team, you will realize that our prices have an outstanding quality : affordability ratio.
As a company that was established in 1890, you will hardly be able to find a more experienced team of movers in Everett WA. 130+ years of experience means that our movers and packers have had more than enough time to perfect all of our moving skills and techniques. Today, you can even have a same-day move in Everett with us because our workforce works around the clock.
Residential Everett moving specialists
Regardless of where you need to go, Hansen Bros. can get you there. Our team of dedicated movers works with you during the planning, execution, and conclusion of your family's moving process. We provide services for moves of all distances and types:
Commercial relocation experts
Hansen Bros. understands that Everett businesses need their relocations to occur as quickly and seamlessly as possible in order to ensure the health of their company. We'll walk you through organizing a cost-effective and efficient moving process for your business. Our commercial relocation services include:
Forget about moving stress and anxiety with Hansen Bros. Moving & Storage
Relocation, whether residential or commercial, is known as a stressful endeavor. With so many tasks and so little time, it's completely understandable how the stress of relocation can get. Top-rated moving companies in Everett such as ours can take care of those tasks that provide the biggest source of trouble for you.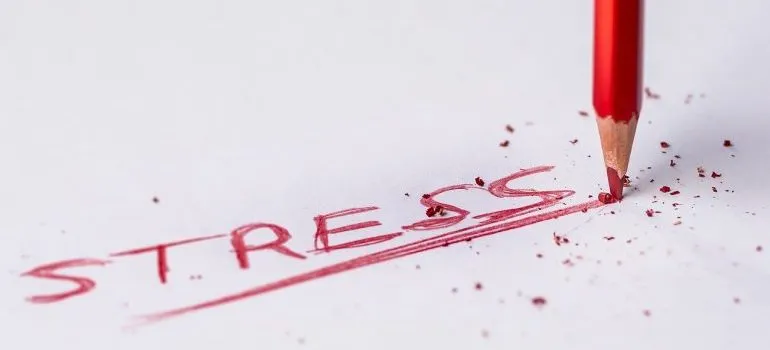 With a simple phone call to Hansen Bros. Moving & Storage, you will provide yourself with a team that will meet all of your moving needs. Taking care of your moving tasks is more than just a job for us! Our Everett movers love helping you find third-party service providers just as much as we enjoy helping you relocate your employees. With our company, you can find every assistance option available. From heavy equipment movers to senior moving teams, we have the means of catering to every relocation type.
Our qualifications serve as a guarantee of a job well done
It doesn't matter what the circumstances of your relocation are. Whether you are moving by yourself or with a family, relocating your employees, or moving out of a huge mansion, you can rest assured that our movers Everett WA have the skills, resources, and equipment necessary for handling the job. Getting a top-rated moving team in Everett is usually a primary goal for many people. The reasons why you should hire us are numerous:
If you are looking for a tested option that's a 100% safe choice, then you needn't look further than Hansen Bros. Moving & Storage. We are not only referred to as one of the best moving companies in Washington. We are also considered as one of the best shipping companies Seattle has to offer, as well as premier storage providers.
Dial 1.888.300.7222 and get premier moving assistance from our movers Everett WA
The days when you had to worry about the future of your relocation are over. With one phone call to Hansen Bros. Moving & Storage, you would get a team of movers Everett WA who have the resources, skills, and determination necessary for handling your relocation. So, contact us today to receive your free and obligation-free moving quote. We have ensured you love more than just our moving services!
Our storage facilities can safeguard your belongings
As you prepare to move or undergo a remodel or construction project, you'll need a secure place to house your possessions. Hansen Bros. offers a combined 160,000 sq. ft. of temperature-controlled, convenient storage space, making it suitable for a wide range of needs. We also have a number of flexible storage options that will meet your requirements, whatever they may be:
Make Hansen Bros. Your Go-To Everett Moving Company
As the largest city in Snohomish County, Everett is a destination that witnesses constant migration in population. Hansen Bros. Moving & Storage makes your family or business our priority as you prepare to relocate to a new city, state or country. Generations of Everett residents and companies have trusted Hansen Bros. to safely and reliably transport their belongings, and we can't wait to get started helping you. Get in touch with our movers Everett WA and secure a memorable and time-efficient relocation today!
Let our team put together a comprehensive moving plan for you. Complete our simple free quote form or contact us at 1-888-300-7222.