"Great team of guys. Professional and gave the extra effort needed to protect our furniture from damage. I have used Hansen Bros. 3 times in 12 years for local moves and all were great experiences. Save your back and let them do the heavy lifting!"
Frank F./ Seattle, WA
"Everybody at the company was very professional and gave great service. Price was competitive and the moving crew was on time and very efficient."
Clive B. / Mercer Island, WA
Relocation is often seen as one of life's most challenging events, causing stress and anxiety. However, there's a brighter side to this story. At Hansen Bros. Moving & Storage, we believe in turning your move into an opportunity for a fresh start. With our 130 years of invaluable experience, our movers in Renton WA, are ready to transform your moving journey into a seamless and comfortable experience. From meticulous planning to expert packing, efficient loading, and hassle-free unloading, we provide complete moving assistance that brings peace of mind. Embrace the excitement of a new chapter, knowing that our dedicated team is here to handle every detail. Contact us today, and let us help you venture on a stress-free move.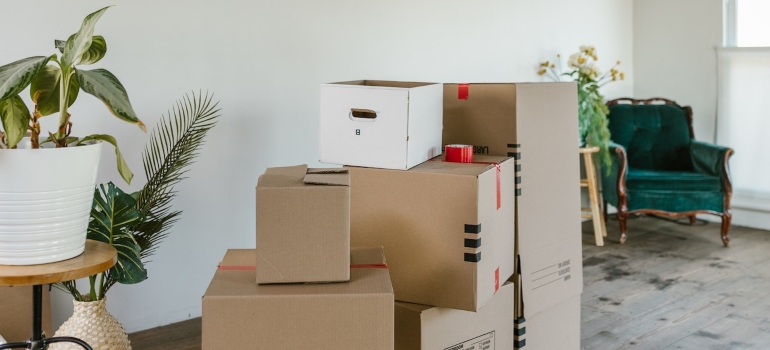 Whether you require office storage or a move across town, Hansen Bros. Moving & Storage offers a comprehensive range of services tailored to assist you. As your trusted partner, we take pride in handling every aspect, regardless of the scale of your move or the amount of storage required. Rest assured, we're here to manage all the details, ensuring a seamless experience from start to finish.
Why Choose Us
History
Hansen Bros. Moving & Storage is locally owned and operated by the same family for four generations, since 1890. We have a well-established reputation for service quality and reliability with a high percentage of repeat household and commercial clients.

Professionalism
We're a certified ProMover by the American Moving and Storage Association with A+ rating with the Better Business Bureau, voted "Best in Western Washington" in 2009 and from 2011 to 2016 by KING5. Our company is fully licensed and insured and member of WMC and AMSA.

Value
Hansen Bros. Moving & Storage provide free, no-obligation in-home estimate and competitive rates, including low minimum rates for shipments moving under 300 miles. We've set a refund policy for unused packing materials and three Puget Sound locations to help clients save on travel fee costs.
No Need to Worry When Our Movers in Renton WA Are in Charge
Once you start looking for moving companies Renton WA, the first thing you are going to notice is that you have a lot of choices in front of you. In order to make a wise decision, you need to differentiate between tested professionals and amateur movers. Reputable movers will make your relocation an easy and stress-free process, while amateur companies will complicate the matter. Those who choose Hansen Bros. Moving & Storage always realize why we are an established brand in the State of Washington.
With a plethora of positive moving reviews and tens of thousands of satisfied customers, Hansen Bros. Moving & Storage is one of the most respected moving professionals. We care about maintaining the reputation we have built with a lot of hard work. Draw on the vast experience and pristine reputation our Renton movers have and use our resources to your benefit. Your only job is to give us a call – our team will gladly take care of the rest.
Comprehensive Moving Assistance at Your Service
Out of all relocation types, local moves are considered to be among the easiest one. But that is precisely why people often make the mistake of thinking they have what it takes to handle the process on their own. The truth is that any local move still demands a professional approach to common tasks. With that thought in mind, Hansen Bros. Moving & Storage has created custom moving solutions for all the locations we serve. Our movers Renton based will be able to offer:
All of our services come with an additional bonus – our cost-effective prices. Customer satisfaction is one of our priorities, so we wanted to offer prices that would satisfy both hefty and limited budgets. To find out the sum you have to put aside for your relocation expenses, feel free to request an obligation-free moving quote from our team. Fill out our online quote calculator and we will contact you shortly with an accurate price estimate. No hidden fees and no extra charges! Business transparency is one of the main qualities we strive towards.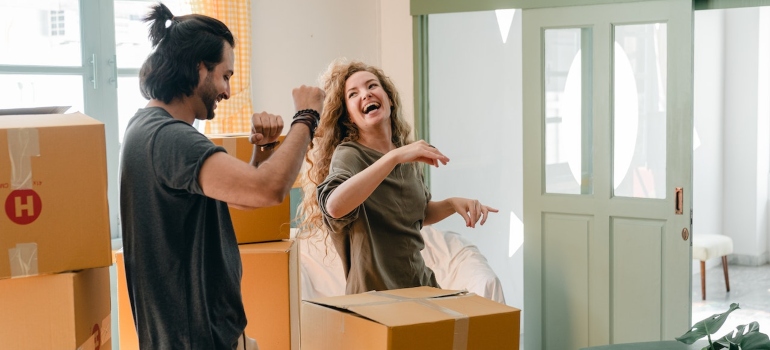 It is an undeniable truth that moving can be complicated – but only if you don't secure professional help in due time. With one phone call to Hansen Bros. Moving & Storage, you would solve over 95% of your moving problems. Our movers in Renton WA will be more than happy to give you a helping hand with all the moving and storage tasks that are a source of trouble for you.
Trust Hansen Bros. 130 Years of Unmatched Expertise
Since 1890, we have been taking our commitment to all of our customers with the utmost seriousness and respect. What was once a small company that had the purpose of hauling freight and baggage is today one of the biggest moving and freight companies Seattle has to offer. Since day one, we have continuously invested in two of our biggest resources – our movers and equipment. 
With high-quality and modern moving equipment, our movers in Renton WA will ensure your relocation is executed in a timely manner. Our fleet of maintained moving trucks can safely facilitate all of your belongings. Whether you are moving out of a three-story house or a small apartment, rest assured Hansen Bros. Moving & Storage has the means of relocating your home or office without any trouble. We have a perfect track record that serves as a guarantee that all of your items will survive the transport without any harm.
In fact, our company can get your residential or commercial items to any part of the world. As one of the best international commercial shipping companies, we consider it our mission to ship your possessions safely and at affordable rates.
Discover Our In-Depth Knowledge of the Renton Area
As a suburb of Seattle, Renton garners quite a lot of attention. That's one of the main reasons why there are so many moving companies Renton WA based. But not every moving professional has equal experience and knowledge. As an industry leader with an A+ BBB rating, Hansen Bros. Moving & Storage has been serving the area for many decades.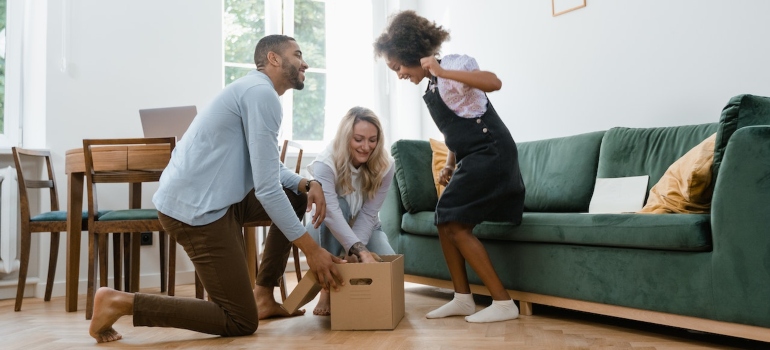 We are thoroughly familiar with every part of Renton, Washington, its streets, and routes. Our knowledge of the area allows us to choose the best path for relocating your belongings, which always results in a time-saving relocation.
Our company understands how precious your time is! That's why you can expect us to be punctual, work efficiently, and foster good communication on your moving day. With mutual collaboration and great teamwork, our Renton moving team will ensure you cherish your relocation as a pleasant memory in the years to come.
Contact Hansen Bros. Moving & Storage, Your Go-To Choice in Renton WA
You can trust Hansen Bros. and our movers in Renton WA for all your moving and storage needs. We are familiar with the locale and are committed to exceeding the expectations of our customers. From international shipping to local residential moves in the Renton area, we bring expertise to relocations of any scale. Plus, our spacious storage facilities keep your items in great condition while keeping them easily accessible. Get in touch today, and Hansen Bros. will work with you to create a convenient and cost-effective plan that addresses your moving and storage needs.
Let our team put together a comprehensive moving plan for you. Complete our simple free quote form or contact us at 1-888-300-7222.