Team
Hansen Bros. Moving & Storage is proud of our team of dedicated professionals, many of whom have had long and successful careers with our company.
Larry Nelsen, Owner and President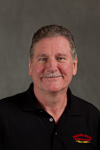 Born in Seattle and raised in Edmonds, Larry has strong ties to the community and is Owner and President of Hansen Bros. Moving & Storage. He is the fourth generation owner of the business started in 1890 by his great grandfather, Peter Hansen. Starting full-time with the company in 1970 as a helper when the company consisted of 2 trucks and a 5,000 sq. ft. warehouse, he purchased controlling interest from the family in the mid 70's. Through the years, by finding great team members and implementing innovative systems, Hansen Bros. has become one of the most respected movers in the industry. Larry takes great pride in the company's historical roots and the many awards Hansen Bros. has earned over the years, including winning the KING 5 Best Mover in Western Washington in 2009, 2011, 2012, 2013, 2014, 2015, and 2016!
Management
Dave Cullen, CFO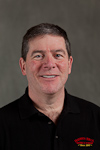 Dave joined Hansen Bros. in 1991 and is responsible for the overall financial management of the company. Dave has lived in Seattle for over 40 years and is a graduate of the University of Washington School of Business. Dave enjoys working for a family-owned business that is committed to providing the highest level of service to its customers. Dave is proud of the fact that Hansen Bros. is not content with being "just a moving company", but is continually seeking innovative ways to meet their customers' transition needs. Dave lives in North Seattle with his wife and daughter and, in his spare time, enjoys golf and his daughter's many sporting events.
Rhonda Nelsen, Vice President – Human Resources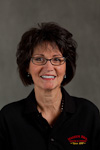 Rhonda has worked at Hansen Bros. for over 30 years. She directs the Human Resources Department and assists the Accounting Department with payroll and other day to day operations. Rhonda enjoys providing excellent customer service and believes that exceeding customer expectations is the best way to stay ahead of the competition and ensure repeat business. A lifelong animal lover, Rhonda volunteers as a docent at the Woodland Park Zoo and the Pigs Peace Sanctuary. Rhonda lives in North Seattle with her husband and enjoys visiting their Whidbey Island getaway to look for rocks, view raptors and watch our beautiful Pacific Northwest sunsets. In addition to being an avid reader, Rhonda loves to garden, golf and cook, trying new recipes every chance she can!
James McDowell, Vice President – Operations
James joined the Hansen Bros. team in 2021 bringing more than a decade of experience in the moving and storage industry and a proven background in employee and business development. James enjoys taking an active role in the growth and success of employees and guiding them to achieve excellence in customer service and performance. He believes in maintaining a diverse and inclusive team of professionals to represent our mission at Hansen Bros. James relocated from Texas and now makes his home in Lower Queen Anne, where he enjoys walking the waterfront with his family. In his free time, he's passionate about travelling the world, nature photography, art, and jazz classics.
Marketing
Eric Rovner, Vice President – Marketing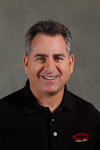 Eric joined the Hansen Bros. team in 2009 when Benevia, the company he founded in 2006, became HB Move Management, the "Senior Relocation Division" of Hansen Bros. In addition to leading this specialized division, he is responsible for managing all marketing, PR, advertising, and online presence for Hansen Bros. Eric's professional background includes retirement community marketing and sales, most recently serving as the Corporate Director of Sales & Marketing for one of the most well respected retirement living development/management companies in the Pacific Northwest.  He holds a Master's Degree in Hospitality Management from Cornell University and a Bachelor of Arts Degree in Sociology from Whitman College.  Eric resides in North Seattle with his wife and two boys. In his spare time, he enjoys fishing, kayaking, furniture building, and doing just about anything with his family.
Sales
Alan Holm, Vice President – Sales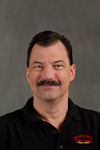 Alan has managed the Sales Team at Hansen Bros. since 1994 and is a Certified Moving Consultant. Alan draws from his 29 years of moving industry experience to help coach, motivate, and challenge each member of his Sales Team to become the "go to" professional for any moving and storage needs by their friends, neighbors, relatives, and professional network. Alan grew up in the Everett area, graduated from Central Washington University, and met his wife the first day of class. Off time is spent camping, salmon fishing, traveling, and landscaping.
Michael Stepney, Commercial Projects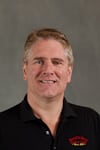 Michael began his career in the moving & storage industry as a teenager working in the family business in British Columbia. After moving to Seattle to attend The University of Washington, he continued to expand his knowledge of the industry both in operations and in sales/project management. In 1996, Michael joined the Hansen Bros. commercial sales team with the primary responsibility of developing and promoting the commercial relocation services division of the company. Since then, he has assisted more than 4,000 businesses with moving their facilities and their employees to a new office locations and homes. Michael currently lives in the Bothell area and when he isn't helping his clients with their moving needs, he enjoys spending time on home improvement projects, camping and especially windsurfing.
David Albaugh, Relocation Consultant, Seattle Office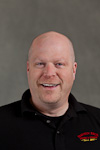 David began working for Hansen Bros. Moving & Storage in 1996. He enjoys offering exceptional customer service throughout the moving process. David understands moving is usually a stressful time and excels in listening to the customer and offering solutions that are cost effective and individually appropriate. He also specializes in tailoring corporate relocation packages for individuals and groups. David lives in Edmonds with his wife and two children. He and his family enjoy the outdoors; especially fly fishing, backpacking and soccer.
Nicole Nicholson, Relocation Consultant, Seattle Office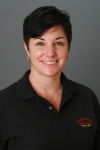 Nicole originally joined the family of Hansen Bros. companies as a Move Manager and subsequently assumed the role of Services Manager for our Move Management Division before becoming a Relocation Consultant. With a background in interior design and construction management, Nicole has a strong understanding of the variables and time involved in sorting, packing and handling a client's belongings. Working out the details and finding solutions to the challenges that can arise for families making a move is what gives Nicole the most satisfaction in her role as a Relocation Consultant. Nicole lives in Ballard with her family and enjoys practicing yoga, playing with her kids and riding motorcycles.
Riley Lanfear, Relocation Consultant, Seattle Office
Riley joined the Hansen Bros. team in January 2021. He was born and raised in Seattle and enjoys working for a company that shares roots in the city's rich history. Riley takes great pride in providing exceptional customer service with a strong emphasis on timeliness and attention to detail. He holds a BA from the University of Montana where he studied organizational communication and fly fishing. In his spare time, Riley enjoys cheering on the Mariners, salmon fishing, and rebuilding his family cabin in the South Puget Sound.
Brad Schuster, Relocation Consultant, Newcastle Office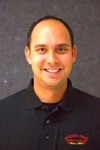 Brad joined the Hansen Bros. team in 2012, bringing with him nearly 10 years of prior experience in the moving and storage industry. He has a comprehensive knowledge of the moving business and has held roles in operations, interstate dispatch, and outside sales. Brad is passionate about making sure that his clients can rest assured that he and his team have all their needs and worries covered come moving day. He enjoys serving in various roles at Reach Church and spending the rest of his time becoming the best husband and father he can be. Brad resides in Monroe with his wife Carissa Anne and their daughters Paisley Anne and Prairie Anne.
Paula Seward, Relocation Consultant, Lynnwood Office
Paula has over 35 years of experience in the Moving & Storage industry, starting at the corporate level and then driving cross-country hauling tradeshows and electronics. In 1983 she went into moving sales in our nation's capitol and has been helping people with their relocations ever since. For the past 10+ years Paula has focused on serving retirement communities and she takes great pride in helping seniors navigate the relocation process and reducing their stress during a challenging time. Paula and her boyfriend of 18 years live in Edmonds with their two dogs and enjoy spending weekends at the family lake house fishing, hiking and gardening.
Will Chapin, Relocation Consultant, Lynnwood Office
Will has been a part of the Hansen Bros. team since 2011. He was born and raised in Washington and is proud to work for a company that was as well. He has over a decade of moving experience, beginning as a helper on the trucks moving furniture and leading to his current position of Relocation Consultant. He takes great pride in being a problem solver with a strong work ethic and has received company awards for providing exceptional customer service. When not in the office he enjoys spending time with family, playing softball and enjoying a good round of golf.
Quality Assurance
Dave Jedlicka – Quality Assurance Manager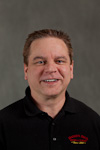 Dave started with Hansen Bros. in 1994. He has held a variety of positions in the company and is now the Manager of Quality Assurance. Dave works to make sure that Hansen Bros. is following the highest standards possible, both internally and in compliance with state and federal regulations. Dave and his wife of over 20 years live in Bothell. He formerly sat on the Board of Directors for the Washington State Wrestling Association, where he was also the official State Photographer covering the sport at the high school, college and senior level. He is also a huge trivia, music, and TV buff.
Administration
Karri Kendall – Accountant
Karri joined Hansen Bros in October 2020. She enjoys working with the public and strives to provide excellent customer service. Additionally she brings over 20 years experience in accounts receivable and other roles within corporate finance. Karri is a 4th generation Washingtonian with a large family, most of whom are still located in the state. She has a background in construction, finance, and customer service. When she's not working she enjoys traveling, baking, the arts & crafts, and spending time with her grandkids.
Quang Ha – Accountant
Quang joined the Hansen Bros. team in January 2021. His favorite aspects of his accounting position are working with highly experienced and knowledgeable colleagues throughout the company and expanding his knowledge of the moving industry.  Quang enjoys his office work environment, describing it as fun, productive, and supportive. When not at work, Quang likes to slow down and enjoy being in the present by hiking and spending time in the great outdoors of the Pacific Northwest.
Interstate Department
Ray Breshears – Interstate Dispatcher
Ray started in the role of Interstate Dispatcher in June 2021. Growing up as an Air Force brat, he became very familiar with the process of moving at a very young age. Ray became a truck driver in 1999, joined Peasley Transfer & Storage as a household goods driver in 2013, and continued driving as an owner operator when Peasley merged with Hansen Bros. in December 2015. In addition to his extensive driving experience, Ray has worked as a General Manager and holds a BA Degree from Boise State University. He enjoys hiking and fishing as well as spending time with friends and family. Ray also spends much of his free time doing charitable work for the Shriner's Hospital for Children.
Pat Waters, Interstate Claims Manager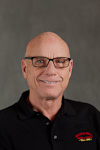 Pat started with Hansen Bros. in January of 2012, bringing an additional 27 years of Allied experience to our Interstate Department. His responsibilities include managing interstate claims, customer service and move management. Pat's professional passion is ensuring that our interstate customers are provided with the best moving and storage experience in the industry. Pat is a native of Seattle and an avid Husky – having graduated from the UW far too many years ago! Pat enjoys reading, collecting 1st edition literature, and spending time with his daughters and granddaughter. Pat lives in west Seattle with his wife Peg.
Mark Hoffman – Customer Service
Mark started with Hansen Bros. in 2017. He is very excited and proud to be part of the Hansen Bros. team with their long history and dedication to customer service through their 127 years of serving the public here in Seattle and beyond. He has multiple years working in customer service in both the hospitality and retail industries. He has a BA from the University of North Texas (Go Mean Green) and is a proud backer of his beloved UNT Eagles. He and his wife Marjorie are recent transplants from Texas via a short stop in Florida. In their free time they love exploring the great state of Washington, cooking, wine tasting and enjoying Sounders FC games.
John Massey – Customer Service
John began with Hansen Bros. in October 2020 and brings 10 years of customer service experience. He enjoys partnering with his clients and identifying what is most important to create the best relocation experience possible. He prides himself on providing outstanding customer service, problem resolution and follow through. John is originally from New York, but his family relocated to Washington when he was a teenager and has called it home ever since. He graduated from Washington State University and was a Tau Kappa Epsilon member. Go Cougs! (Fun Fact) Both Hansen Bros. and W.S.U were both founded in 1890. He enjoys hiking the trails of Newcastle, watching sports, playing fantasy football and is a die-hard Yankees and Steelers fan. John lives in Newcastle and in his spare time enjoys spending it with his family, friends and dog Lexi.
Grace Beck – Customer Service
Grace joined Hansen Bros. in June 2021, bringing a strong customer service background in addition to her education in Veterinary medicine and Human Resources! She enjoys working with our interstate customers and ensuring they feel valued and secure throughout their relocation process. Grace takes great pride the high level of satisfaction she achieves for her customers, thanks in large part to the integrity, honesty, and trustworthiness Hansen Bros. has built and maintained for well over a century. When not at work expertly coordinating interstate moves, Grace stays very busy with her dog and two cats, writing poetry, exercising, driving fast cars, hiking, and visiting her family.
Seattle Branch
John Smith, Branch Manager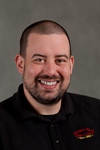 John joined the Hansen Bros. team in 2010 bringing 5 years of customer service experience with him. He began his employment at the Seattle Branch, subsequently worked at both our Lynnwood and Newcastle branches, and then returned to manage the day to day operations of our Seattle Branch. Even though he was born and raised in New Jersey, John now calls the Pacific Northwest his home. John loves his job but he also enjoys watching sports, hanging out with friends, and playing guitar. He lives in Bothell with his wife, daughter, and two cats.
Marc Mann, Operations Manager
Marc began with Hansen Bros. in September 2021 – he is Joe Mann's older brother and this is not their first time working for the same company. In fact, over the past 25 years, there have been windows of time when Joe worked for Marc and Marc worked for Joe! Marc's moving industry experience spans 25 years and includes working for 5 years as a Local Contractor. During his career, Marc has worked for many familiar industry players beginning at just 16 years old! One of Marc's claim to fame is that in his final year as a local contractor, his total claims for that whole years were a mere $600.00. Marc is married and has 4 kids that keep him running! He spends the limited spare time he has on Miniature Gaming and making miniature figures for his own small side company called Paymaster Games.
Newcastle Branch
George Walker, Branch Manager
George originally joined Hansen Bros. in 2006 and then left in 2011 to pursue another opportunity in the moving industry. Fortunately for all involved, he returned to our team in 2018 with his over 40 years of experience in all facets of the moving business. George is excited to be back with Hansen Bros., helping the company to lead the market for quality moving services and satisfied customers. George resides in Puyallup, WA where he enjoys spending time with his family and following professional auto racing. His favorite part of being a member of the fourth-generation, family owned team is meeting customers whose families have been loyal to Hansen Bros. for as many generations.
Adam Trueax, Branch Manager-In-Training
Adam joined Hansen Bros. in 2021 as the Branch Manager-In-Training for the Newcastle Branch. He comes to Hansen Bros. after spending the last 10 years in Texas with a large multi-division agency. He has a strong background in high volume distribution, household goods, and commercial moving and warehousing. Adam is a proud father of five children, 3 girls and 2 boys. He is originally from Oregon and grew up all over the Pacific Northwest. He enjoys the outdoors and family events such as hiking, fishing and camping.
Joe Mann, Operations Manager
Joe joined the Hansen Bros. team in 2020. bringing over 40 years of experience thanks to growing up in the family moving business with his father and two older brothers. He started as a "lot boy" sweeping out the trailers, then began assisting the other movers and eventually worked his way to be a local contractor and a short haul driver. Joe takes great pride in the relationships he develops with crew members & colleagues and is committed to providing customers with high quality moving services and exceptional customer service. When not at work, Joe enjoys fishing, gaming, playing cards, and enjoying his dogs Tribbles & Ludo. He's a true animal lover and has two cats named after his favorite beverages, Latte & Mocha, and he had two ferrets too!
Lynnwood Branch
Jim Mueting, Branch Manager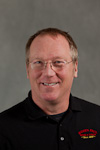 Jim joined Hansen Bros. in 1986. He is one of only a few employees who have held the position of mover, salesman, warehouseman, and dispatcher. In 1995 he assisted in launching a division for new product distribution. In 2000 Jim left Hansen Bros. to pursue other interests. 2003 Jim returned to Hansen Bros as the Newcastle Branch Manager. He transferred to the Lynnwood Branch as the Branch Manager in 2006. Among his top priorities are continually improving how Hansen Bros. conducts business and building the company's presence in Snohomish County. Jim and his team are committed to ensuring that our customers' experience is the best possible. Jim holds a Bachelor of Science degree from Doane College in Lincoln, NE.
Carl Kendall, Operations Manager
Carl joined Hansen Bros. in 2015 as our Administrative Assistant for the Lynnwood branch. In 2019 he was promoted to the Operations Manager position where he hold responsibility for managing our professional crews and ensuring the quality of services we deliver. He draws great satisfaction from working with customers and crew members on a daily basis. A lifelong Washington resident, Carl enjoys the outdoor activities the state offers including; golfing, fishing and attending an occasional Sounders game. He lives in Lynnwood with his wife Karrina.
Special Projects, Freight & Shipping
Rick Rahn, Special Projects Manager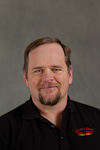 Rick joined the Hansen Bros. team in 2001 as a helper and worked his way through positions of increasing responsibility. In 2011, he was promoted to be the Manager of the Newcastle Branch. Rick enjoys working with customers and staff to ensure that the entire moving process goes as smoothly as possible. He is a hands-on manager and regularly visits jobsites to both make sure that the move is going well, and to teach his crews a few tricks of the trade. In his spare time, Rick enjoys brewing beer, and camping.
Cameron Hasty, Commercial Projects
Cameron joined the Hansen Bros. Commercial Accounts team in 2021 following a relocation from Texas. He brings seven years of experience in managing high-volume distribution accounts, commercial logistics, and accounts receivables. During those seven years, Cameron skillfully maintained first place national rankings for his accounts. With an eye for detail, he enjoys simplifying the complications that arise when managing and communicating the complexities of commercial projects. Outside of work, Cameron enjoys reading a good book, traveling the world, and tracking down his next favorite restaurant.
George Erickson, Special Projects Warehouseman
George joined Hansen Bros. in 2018 after a successful career in the Self Storage and Property Management. He started in the spring of 2018 on the trucks as a helper and driver. Then in December 2019 he was promoted to our Lynnwood commercial warehouse to assist with the management of our large FF&E storage accounts. George was then promoted in 2019 to be the Operations Manager at our Newcastle office. In 2021, George returned to our commercial warehousing division. When not at work, George enjoys all kinds of outdoor activities, especially anything water related.
Let our team put together a comprehensive moving plan for you. Complete our simple free quote form or contact us at 1-888-300-7222.