Moving Supplies and Boxes
"Great team of guys. Professional and gave the extra effort needed to protect our furniture from damage. I have used Hansen Bros. 3 times in 12 years for local moves and all were great experiences. Save your back and let them do the heavy lifting!"
Frank F./ Seattle, WA
"Everybody at the company was very professional and gave great service. Price was competitive and the moving crew was on time and very efficient."
Clive B. / Mercer Island, WA
One of the most critical aspects of preparing for moving is in doing your part to ensure that your items survive the move process intact. To do this properly, you should look for professional moving supplies that are going to protect your items effectively. You should not waste time on wrapping your belongings in makeshift moving supplies that will not guarantee safe transport. Instead, you should buy professional moving supplies that, when used properly, will protect your items against damage throughout the move. Hansen Bros. Moving & Storage is the moving company that you should contact if you are looking to purchase the high-quality moving boxes Seattle residents have relied on for years as well as a wide range of other moving supplies such as tape and newsprint paper.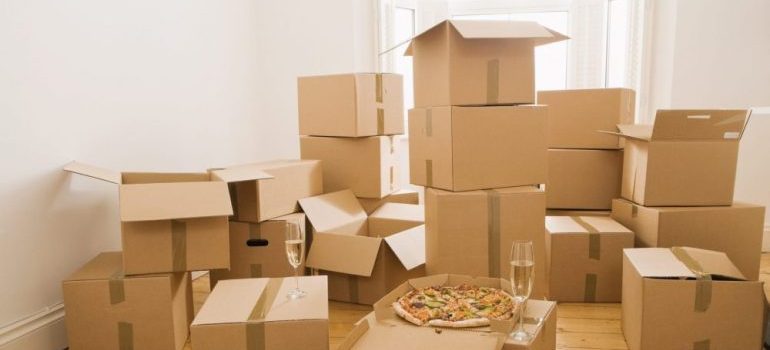 Are you trying to find reasonably priced moving supplies and boxes in the Seattle area? Hansen Bros. Moving & Storage carries a large inventory of moving supplies and boxes to meet all of your packing and shipping needs.
Why Choose Us
History
Hansen Bros. Moving & Storage is locally owned and operated by the same family for four generations, since 1890. We have a well-established reputation for service quality and reliability with a high percentage of repeat household and commercial clients.

Professionalism
We're a certified ProMover by the American Moving and Storage Association with A+ rating with the Better Business Bureau, voted "Best in Western Washington" in 2009 and from 2011 to 2016 by KING5. Our company is fully licensed and insured and member of WMC and AMSA.

Value
Hansen Bros. Moving & Storage provide free, no-obligation in-home estimate and competitive rates, including low minimum rates for shipments moving under 300 miles. We've set a refund policy for unused packing materials and three Puget Sound locations to help clients save on travel fee costs.
Obtaining moving boxes in Seattle from Hansen Bros. Moving & Storage
With a market-leading inventory of moving supplies, we are confident that we will have the moving supplies that you are seeking. Just stop by one of our conveniently located offices or give us a call and we'll help you to secure the moving boxes and supplies you are seeking. Here at Hansen Bros. Moving & Storage, we take attention to detail and customer service. And we will make sure to provide you with the type of moving material or moving boxes Seattle customers typically need.
As a leading, professional  moving and storage company, we stock cartons of just about every shape and size imaginable in addition to the industry standard types of moving boxes and shipping crates Seattle residents typically require
1.5 cubic ft

3.0 cubic ft

4.5 cubic ft

Dish pack

Wardrobe moving boxes
For your convenience, let's take a closer look at what you should consider using these standard sizes.
1.5 cubic ft moving boxes Seattle
This is one of the smallest moving boxes Seattle customers typically need. While pretty little by comparison to other options, they play a vital role in packing correctly and protecting your items. Given their size, they are perfect for office moving WA and, in particular, for storing smaller but resilient and heavier items such as books.
3.0 cubic ft moving boxes
The 3.0 cubic ft is one of our mid-sized moving boxes and. With the 3.0 cubic ft of space, you can pack many different things. Still, we would not suggest packing items in this type of moving boxes as they can become very heavy. These are perfect for storing items that are large with regards to space needed but are not necessarily very heavy.
An example would be children's toys, individual dishes, or larger bowls. Obviously, in the case that you are going to be placing fragile items in this type of moving boxes or any other for your interstate moves from/to Washington, you should make sure to use the correct size and the proper amount of cushioning.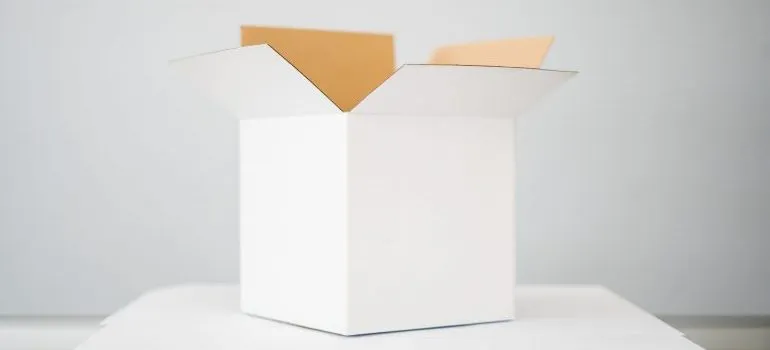 4.5 cubic ft moving boxes
When it comes to packing and transporting large bulky items that require a lot of space but are not overly heavy or delicate, one of the largest moving boxes, the 4.5 cubic ft. moving boxes, is perfect for the task  These are used primarily for transporting large items of moderate weight. Items such as blankets, sheets, pillows that do not require shipping crates Seattle moves to employ for large items susceptible to damage. If you are about to start packing for your residential move rather than hiring Bellevue movers, you should make sure to invest in a sufficient supply of 4.5 cubic ft moving boxes Seattle moves typically require.
Dish pack
Now, in the event where you have a large number of dishes, fine china, and kitchenware that you want to make sure survive the move without any damage, it's highly suggested you consider packing them in our dish pack cartons. This is one of the safest ways to protect your fragile kitchen items during a move. Fully packed dish packs tend to be quite heavy. Therefore, you should be extra careful when moving day comes. Make sure to carry them with someone's help to be sure that they arrive in your new home in perfect condition while protecting your back.
Obtaining wardrobe moving boxes
For packing your hanging clothes, you should invest in wardrobe moving boxes. As the name suggests, these moving boxes are specially designed for safely and efficiently packing your items of clothing. Each carton comes equipped with a metal bar onto which you will be able to hang your clothing on their own hangers. Wardrobe boxes can handle a large volume of clothing, protecting it from the elements and even preserving the appearance of previously ironed garments.
For most people, getting settled into our new home as quickly as possible following a do-it-yourself move or after using Edmonds movers is a high priority. Using wardrobe boxes for packing and transporting your clothing allows for an efficient unpacking process – simply transfer the hanging garments directly from the wardrobe box to the new closet!
Where can you find us?
The high-quality Hansen Bros. moving supplies and shipping crates Seattle trusts are available from one of our conveniently located storage warehouses:
And because we purchase moving supplies and boxes in such large quantities, we receive great pricing, which we gladly pass along to our valued customers. Browse our partial list and description of our moving supplies and boxes or call 1-888-300-7222.
Moving by yourself vs. moving with the help of a professional moving company
Now that you have a primer about the moving boxes Hansen Bros. Moving & Storage can provide, now is the opportunity to consider whether you are prepared to tackle the move yourself or if you'd prefer to receive some help from moving professionals.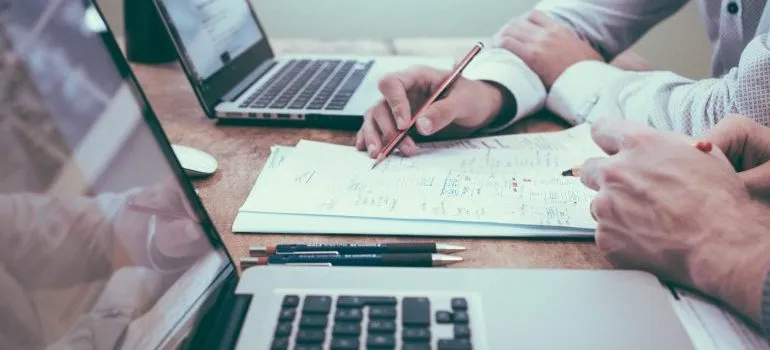 While both options are available to you, we would highly suggest relocating within or out of the State of Washington with help from professional movers. While many people are physically able to move by themselves, ourselves, fact remains that hiring a professional and reliable moving company to help you relocate represents an investment in safety, efficiency, and peace of mind. 
In fact, if you do not have experience in making a move, you could potentially find yourself overwhelmed and unable to complete the move without assistance. While a do-it-yourself move may seem to be a more cost-effective route, once you consider the rental of trucks and equipment plus retail costs for boxes and moving supplies, the overall move cost could be the same or higher than hiring a leading moving company that will help you to prepare well and execute your move on time and on budget.
Hiring professional movers such as Hansen Bros. Moving & Storage can provide you with a trouble-free relocation process. As our services are offered on an a-la-carte basis, you only choose the services you need, your expenses will be kept to a bare minimum.
Contact us today and get your quality moving boxes and crates
Obtaining moving boxes Seattle customers typically need has never been easier! All you have to do is call Hansen Bros. Moving & Storage. Let us know what kind of moving materials you need along with the quantity and voila! We will get you all set for a successful and well-equipped move!
Let our team put together a comprehensive moving plan for you. Complete our simple free quote form or contact us at 1-888-300-7222.