"Great team of guys. Professional and gave the extra effort needed to protect our furniture from damage. I have used Hansen Bros. 3 times in 12 years for local moves and all were great experiences. Save your back and let them do the heavy lifting!"
Frank F./ Seattle, WA
"Everybody at the company was very professional and gave great service. Price was competitive and the moving crew was on time and very efficient."
Clive B. / Mercer Island, WA
Whether you're planning a residential/commercial move, organizing a shipping process, or need reliable storage, Hansen Bros. Moving & Storage can indulge your needs. In addition to Lynnwood, we have two other locations in the Puget Sound area to ensure all of your relocating needs are met, no matter where you're headed. Our movers in Lynnwood WA have your best interest in mind, complete with highly competitive prices and a combination of reliable relocation services. Give us a call and secure the assistance of one of the best moving companies in Lynnwood, WA.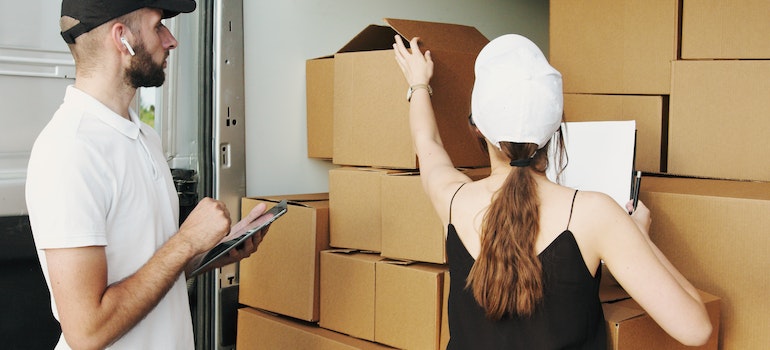 Our relocation specialists in Lynnwood have all the skills and resources necessary to exceed your expectations. The satisfaction of our clients is our primary objective – it always has been.
Why Choose Us
History
Hansen Bros. Moving & Storage is locally owned and operated by the same family for four generations, since 1890. We have a well-established reputation for service quality and reliability with a high percentage of repeat household and commercial clients.

Professionalism
We're a certified ProMover by the American Moving and Storage Association with A+ rating with the Better Business Bureau, voted "Best in Western Washington" in 2009 and from 2011 to 2016 by KING5. Our company is fully licensed and insured and member of WMC and AMSA.

Value
Hansen Bros. Moving & Storage provide free, no-obligation in-home estimate and competitive rates, including low minimum rates for shipments moving under 300 miles. We've set a refund policy for unused packing materials and three Puget Sound locations to help clients save on travel fee costs.
Hansen Bros. Moving & Storage is more than a business – we are a legacy
Moving to a new home requires careful coordination and planning, whether it's across the state or to a different country. Hansen Bros. Moving & Storage offers relocation services in Seattle to minimize your workload, allowing you to relocate and settle into your new household easily. Our company offers a wide variety of expert services to complement your moving process, no matter the moving distance or the type of relocation.
Experience the Range of Quality Services from Our Lynnwood Moving Crews
Hansen Bros. Moving & Storage is here to ensure that your entire relocation goes without a glitch, no matter the size or distance.
Request your free, no-obligation quote from us now and start preparing for the arrival of your moving day.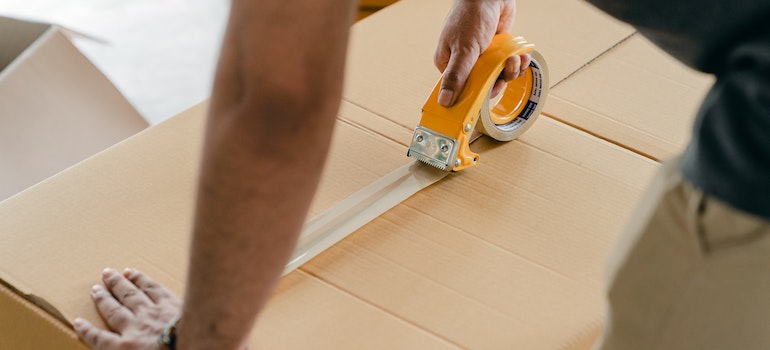 Discover Benefits of Modern, Temperature-Controlled Storage Solutions in Lynnwood, WA
A common obstacle during relocation or remodeling of a property can be finding a reliable, affordable, and trustworthy place to store your belongings inside. Hansen Bros. Moving & Storage provides a secure storage facility right here in Lynnwood. Among other benefits, we offer security and protection for your belongings. Whether you need to safeguard household goods, family memorabilia and heirlooms, office supplies, or business documentation and equipment – we have plenty of local storage options for you:
Full-Service Storage. Our movers in Lynnwood WA ensure a high level of security for your items in our storage facilities, whether you're looking for short- or long-term solutions. With temperature-controlled warehouses and steel door storage containers, your belongings are safe with us.
Portable Self Storage. If you're looking for an efficient storage option that reduces costs and provides easy access to your belongings, give our PortaBox options a chance. We bring the storage containers to your home or business, allowing you to load them at your convenience. Once you're done, we'll pick them up and bring them to our secure Lynnwood storage warehouse.
Commercial Storage. Whether your company is relocating or you simply require additional space for office items (such as furniture, equipment or inventory, archives, holiday decorations, etc.), our warehousing options can safely house just about anything necessary.
Whether you are in need of our movers in Lynnwood WA or our storage units, just give us a call. We'll work with you to find the moving or storage option that will be tailored to your specific needs.
One of the Best Moving Companies Lynnwood WA has, Caters to Your Business Move
As the leading moving company in Lynnwood, Hansen Bros. Moving & Storage ensures a smooth moving process for your company, allowing you to maintain efficient business moving operations. We work with both office and industrial businesses to help ensure successful relocations, regardless of their complexities.
Office Moving Services
Hansen Bros. Moving & Storage simplifies your commercial move with expertise in internal relocations, building-to-building moves, furniture handling, and more. Regardless of your office size or the distance of your move, we'll make sure the transition goes smoothly, with consistent communication every step of the way.
Industrial Relocation Solutions
As a full-service moving company, Hansen Bros. Moving & Storage can tackle your industrial relocation, developing a plan and timeline for a cost-effective and time-efficient process. We have experience with relocating almost every type of equipment and inventory! Moreover, with our coordinated efforts, you will experience minimal business disruption while transferring your distribution center or production line to a new location. Therefore, if you're interested in partnering with Hansen Bros. Moving & Storage for your commercial move in Lynnwood, there's only one thing to do – give us a call.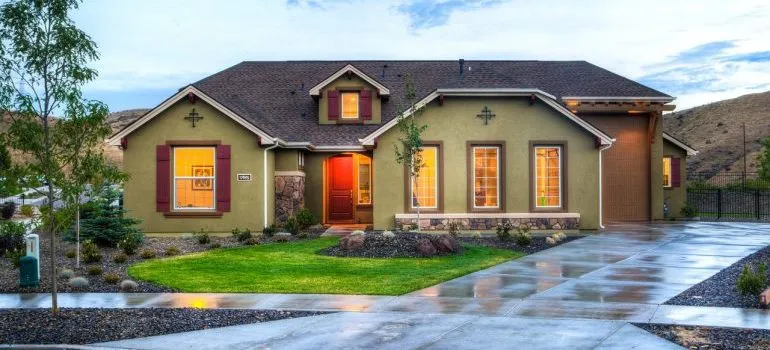 Welcome to Lynnwood, WA
As a city in Snohomish County, Lynnwood, Washington, is a part of the Seattle metropolitan area. In fact, it is located only 16 miles north of Seattle and it's the fourth-largest city in Snohomish County. As a bedroom community for Seattle, Everett, and Bellevue – Lynnwood is a community that offers plenty of opportunities for families and local businesses.
However, that is only the basic foundation on which its reputation was established. This city has a community college, a convention center, and one of the largest retail hotspots in the state. Our company considers it as one of our many homes in the Puget Sound area, making us the perfect choice for helping you relocate to or from here!
Initiate Your Smooth Relocation Journey Today – Connect With Hansen Bros.
Hansen Bros. Moving & Storage has a long history of being among the best moving companies Lynnwood WA and the State of Washington can offer. From residential moving to special services like auctions and unusual moves, our team stands ready to meet your needs and make your relocation successful. Contact us today to find out how our movers Lynnwood WA can cater to your every moving need! We're happy to make your relocation a positive, memorable experience.
Let our team put together a comprehensive moving plan for you. Complete our simple free quote form or contact us at 1-888-300-7222.