"I've worked with various logistics companies, but Hansen Bros outshines them all. They handled my international shipping needs with great professionalism and efficiency. The tracking system they provide is top-notch!"
Aaron B.
"Hansen Bros managed the logistics for my art exhibition. Each piece arrived in pristine condition, and their team showed true respect for the artwork. The service was prompt, and everyone involved in the process showed a great understanding of the value of the cargo."
Nora K.
Freight forwarding can be a complex and challenging endeavor. Researching professional freight companies in Seattle and choosing the one that seems to match your needs is more time-consuming than anyone cares to consider. Most individuals and businesses want a company that will deliver your items quickly, safely, and at highly competitive rates. With a fulfilled history of 130+ years in the relocation industry, Hansen Bros. Moving & Storage has the capacity and resources to handle all types of shipments. The strong long-term relationships we formed and maintain with our clients speak for the overall performance of our business. Contact us today and ensure top-rated shipping solutions for your cargo shipping needs!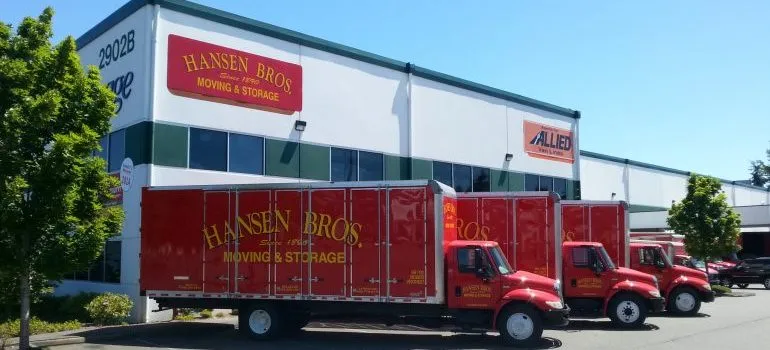 With the wide variety of equipment & products trucked locally, to or from anywhere across the country or around the world – Hansen Bros. tailors to the needs of our clients with 100% devotion. From a single item or pallet to multiple trailer loads, our team can put together effective shipping solutions that meet all your requirements. Over the years, we have developed an extensive network of associates and logistics channels to accommodate even the most stringent parameters.
Why Choose Us
History
Hansen Bros. Moving & Storage is locally owned and operated by the same family for four generations, since 1890. We have a well-established reputation for service quality and reliability with a high percentage of repeat household and commercial clients.

Professionalism
We're a certified ProMover by the American Moving and Storage Association with A+ rating with the Better Business Bureau, voted "Best in Western Washington" in 2009 and from 2011 to 2016 by KING5. Our company is fully licensed and insured and member of WMC and AMSA.

Value
Hansen Bros. Moving & Storage provide free, no-obligation in-home estimate and competitive rates, including low minimum rates for shipments moving under 300 miles. We've set a refund policy for unused packing materials and three Puget Sound locations to help clients save on travel fee costs.
Hansen Bros. Moving & Storage is an authority among freight companies in Seattle
When you opt for Hansen Bros., you get much more than a well-trained team of professionals with exceptional resources. You get a company with over a century worth of history in this industry. Established back in 1890, our moving and storage business has since mastered the art of shipping general freight worldwide. During our countless cargo transportation projects, we have practically shipped every item imaginable. From fragile items to equipment and machines, nothing is too difficult or challenging for our team.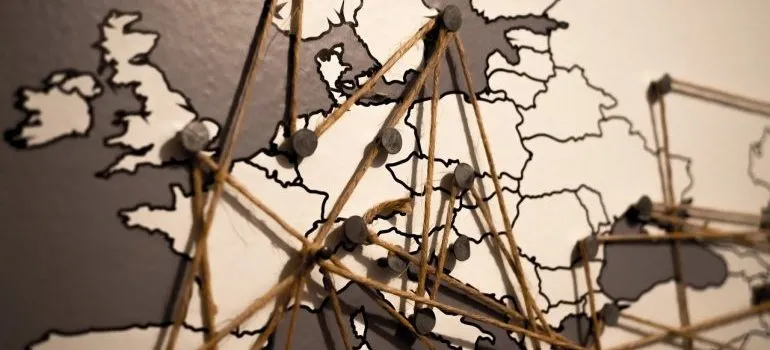 When you opt for Hansen Bros. Moving and Storage, you get the full-service royal treatment. In addition to offering moving and storage services in Seattle, we also provide reliable in-state and worldwide shipping solutions. We guarantee safety before, during, and after the shipping of your cargo – whether you need us to ship it state-to-state or coast-to-coast.
LTL and FTL shipments
What happens when you have only one to two pallets of goods to transport? What about when the complete opposite happens – when you have two trucks worth of cargo to ship? That's when you turn to a reputable and affordable freight company in Seattle that offers both LTL and FTL shipments.
LTL (less than truckload) is a great alternative when your cargo can take up only a portion of the truck. We combine your shipment with another one, ensuring that you pay only for the portion of the truck your cargo occupies. That way, there are no restraints to the amount of cargo you wish to forward. Plus, you don't have to overpay for a truck full of cargo when you can't fill it up.
FTL (full truckload) is the perfect solution when you have a sizeable amount of cargo on your hands. It is not uncommon for our clients to have a need for multiple trailer loads. Our FTL shipping options are one of the fundamental reasons why we are one of the best freight companies in Seattle.
From a single pallet to multiple trailer loads, Washington State citizens and businesses can rely on Hansen Bros. Moving & Storage for optimal shipping solutions. We make it our mission to meet your requirements and exceed your expectations. For us, nothing is as vital as 100% customer satisfaction. That is why we provide tailored solutions that won't clear out your budget needs.
Competitive prices are one of the trademarks on which we built our freight shipping services in Seattle
General freight shipments can be costly no matter the volume or distance. And clients are always on the lookout for alternative solutions that are cost-effective and productive. If all freight companies in Seattle offered steep prices, we would soon be out of business. That's why you can always rely on us to provide you with budget-friendly solutions for all of your shipping needs. If you are not sure whether you can afford a tailored shipping solution, get a free estimate by using our online quote calculator.
Short transit time as a staple of the services our freight company in Seattle offers
Delays and long transit time are the last things anyone wants when shipping household or commercial goods. This is not an issue with Hansen Bros. Moving & Storage. We use new and modern equipment, new-age trucks, and experienced drivers – all to ensure the shortest transit time possible for the delivery of your cargo.
The estimates we provide are accurate and accommodate all expenses – both in terms of the time frame for delivering your cargo as well as the final bill. With us, you will never risk encountering hidden fees, extra charges, or unwanted delays due to predictable circumstances. We are here to serve you – that means being best at what Hansen Bros. does.
We have formed strong bonds – with both our clients and our affiliates
Looking for the most reputable freight companies Seattle offers definitely makes sense as you want to ensure you get the best services for your investment. Our team has created relationships with affiliates across the world, making global cargo transportation an easy endeavor.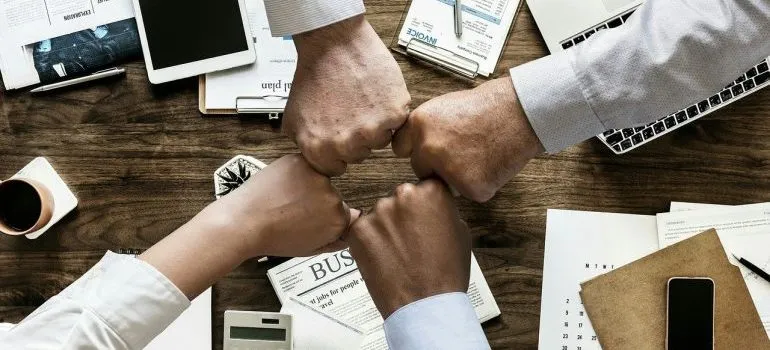 For Hansen Bros. Moving & Storage, our clients are what matters the most. That's why we listen to your needs and requests and work on solving all of your general freight problems. And for that, our clients return to us time and time again, often referring us to others and reaffirming the reputation of one of the finest freight companies in Seattle.
The advantage of opting for the shipping services Hansen Bros. provides
In its long 130+ year history, Hansen Bros. Moving & Storage has shipped all types of cargo imaginable.
Our shipping services range from local and long-distance needs to nationwide and global projects.
We offer tailored shipping crates that can guarantee the protection of your belongings during transport.
Our company easily accommodates LTL and FTL shipping needs, fitting perfectly inside your budget.
Our network of affiliates and logistics partnerships can make any shipment happen.
We offer pad wrapped van service at the pickup and delivery destination.
Air ride trailers for a cushioned ride and team drivers for expedited service.
One phone call to us ensures the maximum safety of your cargo
If you are looking for a good and tailored general freight shipping solution, get in touch with us. At Hansen Bros. Moving & Storage, we are dedicated to providing all of our clients with solutions that won't burden your overall budget plan. Our dedication is to you, our clients, which is why we strive to provide cost-effective and reliable freight shipping services. That's why, when looking for freight companies Seattle, choosing us is always the smart choice.
Some of the items we ship are listed below. If you would like additional information or a quote on your needs please call 1-888-300-7222 or use our convenient free quote form.
| | |
| --- | --- |
| -Sales samples | -Store fixtures and display cases |
| -Pallets of products | -Steel warehouse racking |
| -Laundry equipment | -Safes & gun cabinets |
| -Electronics | -Medical equipment and supplies |
| -Refrigeration units | -Copiers and printing machines |
| -Prefab sheds & gazebos | -Vending machines |
| -Greeting card displays | -Hotel furnishings and fixtures |
| -Wine coolers | -Restaurant equipment and furnishings |
| -Material handling equipment | -Hot tubs |
| -Metal buildings | -Gondola shelving & display racking |
| -Brewery equipment | |
If your items need packing or crating, our trained professional team can prepare your shipment so that it arrives safely at its final destination. If you would like additional information on our packing and crating services, learn more here or call 1-888-300-7222.
Let our team put together a comprehensive moving plan for you. Complete our simple free quote form or contact us at 1-888-300-7222.