Hidden costs of moving and ways to avoid them
When you're planning on moving house, you're probably aware that you'll need to do some budgeting. It's important to figure out how much money you have at your disposal and how much you actually need for the relocation. Moving expenses can add up and the move can easily become more expensive than you thought. That's why it's important to be prepared and have an idea of the moving costs. To avoid any unpleasant surprises when it comes to the price of the move, you should be aware of all the hidden costs of moving. Don't worry, we'll tell you what you should pay attention to and how you should avoid these unexpected costs.
The hidden costs of hiring cheap movers
Many people decide to hire a professional moving company WA to help make their relocation quicker and easier. Of course, that is a great idea, especially when you have no experience with moving house. However, it's all fun and games until you hire a company you can't trust. 
It's only natural that you want to find professional movers who don't charge too much for their services. However, you have to be careful. Before hiring a moving company, you need to ask for moving estimates. This will give you an idea of how much you'll be paying for their services. If a company is significantly cheaper than all the others, take it as a red flag.
If you're not careful, you can end up paying the hidden costs of moving because the movers you hired don't know what they're doing. In case the movers aren't experienced, they can end up making a bunch of mistakes that you'll have to pay for. So, it's better to pay a little bit more for a company that you can really count on.
Get binding moving estimates to avoid hidden Interstate moving costs
When you're seeking Interstate moving estimates, you should keep a few things in mind. There are different types of estimates. The only way to avoid paying more than the estimated price is to get binding estimates or not-to-exceed estimates. Also, make sure you get the moving estimates in written form, don't settle for a phone call.
If you get non-binding moving estimates, the movers are allowed to add some extra costs to the price. This means that you'll be paying the hidden moving costs. Luckily, it's easy to avoid this trap. By getting binding estimates, you're making sure the movers can't charge you more than they originally said. The estimated price is the price you'll be paying.
Storage units
A lot of people decide to get a storage unit while they're relocating. This helps them store some of their belongings until they can transport them to their new home. In a lot of ways, storage units can make moving easier.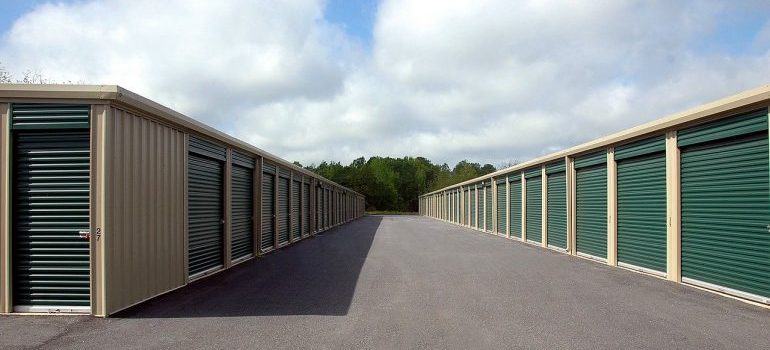 However, many people don't think about this option while they're defining the moving budget. That's why paying for a Seattle storage unit is one of the hidden costs of relocating. So, think in advance – is a storage unit something that you need of could you go without it?
To avoid hidden moving costs, do some things on your own
Even though hiring a moving company is something that makes your residential relocation easier, it can also make the relocation more expensive. However, by doing some things on your own in addition to getting professional help, you can save some money and avoid hidden moving costs. For example, you might consider pack your clothing and non-breakable items while leaving the packing of fragile belongings to the professional packers.
The costs of treating moving injuries
In case you didn't know, moving can be hazardous. If you're not careful, you can end up hurting yourself while relocating. In that case, you'll be faced with some unexpected moving costs – medical bills.
The best way to avoid this issue is by being cautious.
Wear appropriate clothes and shoes.
Eat properly and stay hydrated.
Be careful while lifting and carrying boxes or bulky furniture items. Look up the proper techniques and moving safety tips to avoid injuring yourself.
The costs of fixing damaged items
It often happens that things get damaged during transportation. Whether it's furniture, appliances or some smaller items, you'll have to pay to fix these damages. Of course, everybody hopes that their things will arrive at the location damage-free. Unfortunately, that's often not the case.
So, after you settle into your new home, you might be faced with a few broken or damaged items. Depending on the severity of the damages, you might have to pay for fixing the issue or buy a replacement. So, the best way to avoid these unexpected costs of moving is to make sure all your things are properly wrapped. Take some extra time while packing to ensure that your things are protected during transportation.
Replacements
Before you start packing, you're probably doing a lot of decluttering and getting rid of things you don't need. In this process, it often happens that you realize that you need to replace some of your belongings. So, when you get to your new home, unfortunately, it's time to spend some extra money on replacing the things you had to get rid of. 
Be prepared for the hidden moving costs
You can never be too prepared. That's why you should do some research before the move and figure out which kinds of hidden costs of moving you can expect. It's best to try and be ready for everything. Also, it's a good idea to have some spare money for any unexpected expenses.
Let our team put together a comprehensive moving plan for you. Complete our simple free quote form or contact us at 1-888-300-7222.