How to create a moving inventory list
In the vast majority of cases, it is not until a person starts packing that they realize how many belongings they actually own. In theory, you probably think that there can't be that much to pack: clothes, books, pots, pans, dishes, some shoes, winter coats, etc. However, once you start filling your boxes, you will be quick to find that there are numerous trinkets you never even realized were there. This is where things escalate from 'kind of messy' to simply hectic. A great way to stay on top of your moving process and ensure nothing is forgotten is to create a moving inventory list. Not only will you know that everything you intended on packing is indeed going to your place, but you also ensure that you will know where each thing is packed, allowing for a much smoother unpacking process.
It is no secret that every moving process is easier when you have professionals helping you out. With a reliable and efficient moving company in Washington by your side, you will have little to do on your own when it comes to moving. That being said, 'little' is not the same as 'nothing'. While you can entrust your movers with the packing process, you still ought to take care of that inventory list on your own. After all, those are your belongings they are moving. Keeping track of them can only help your movers provide you with the most exceptional relocation experience.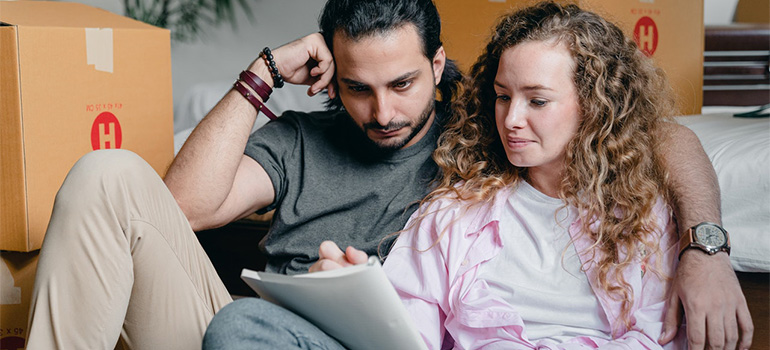 Conduct a pre-packing walkthrough
If you plan on taking care of the packing process on your own, make sure to document what you have prior to delving into this task. You can take pictures (plenty of them, to be fair), or make a video of your belongings, paying special attention to all the valuables you have. While taking pictures will take a lot of your time, it is also easier to go through later on, and pinpoint any particular object, should the need arise. A video recording, on the other hand, is easier to make, and harder to go through later on. It will be your choice in the end. If there are any serial numbers or other identifying details, make sure to get them up close. In case anything goes wrong, this will be a huge help in filing for a valuation claim.
Of course, hiring responsible and reliable moving companies Lynnwood WA is the best way to ensure nothing goes wrong. Still, for your sake, see that you take all the precautions you can.
You will need a system to create a moving inventory list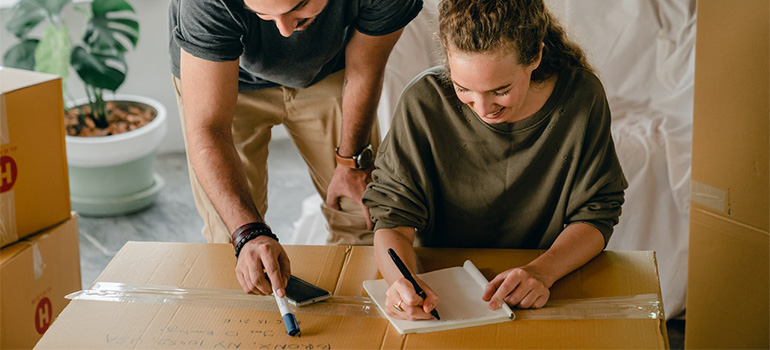 There are several different ways for you to create an inventory list for your relocation. Still, whichever one you go for, it is paramount that you have some system that will help you keep things organized. To start, consider coming up with a chart or a list. It can be a detailed spreadsheet or a mere list in a notebook. What's important is that you have a central place where you will keep track of each box, its contents, and the room where those things belong. It is best that you have this list both on paper and in an electronic version. That way, in case one gets lost, you have your other copy at hand.
Numbering and color coding
As you go through packing, see that you number each box with large numbers written clearly on at least three sides of the package. Then, enter that number on your list and add a description of what's inside the corresponding box. Be as specific as you can, as it will allow for smooth unpacking. Still, you don't have to go overboard with this, as it will take up plenty of time as it is.
An added advantage of creating an inventory list is that if you suddenly realize you need something that is already packed, you will have a much easier time finding it.
Color coding is a great way to know where each box belongs without having to guess what's inside. Simply assign each room in your new place with a specific color. You can use spray paint, construction paper, or other materials to attach a color to each box. At your new home, use stickers or again construction paper to identify the assigned color of each room. This will help anyone who will be unloading the boxes to know where to place them.
Checking off the boxes, and spotting the priority items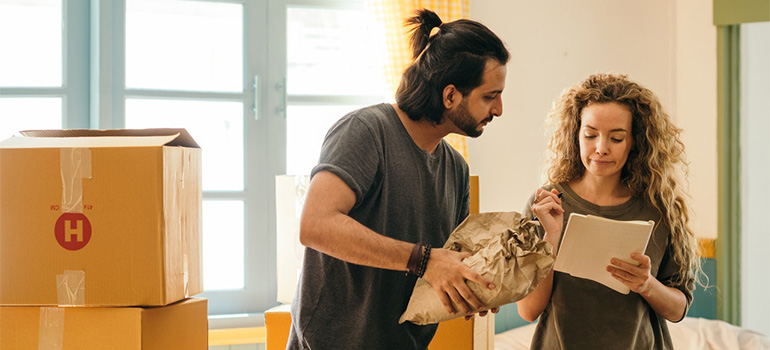 On the day of your move, see that you check off boxes as they come off the moving truck. This will help you ensure that everything arrived at your home safely, and that none of the boxes are missing. It is important to do this before the movers are gone. In addition, a smart thing would be to use brightly colored duct tape to wrap around the most important boxes. You can also do this with the boxes that have contents you will need right away. This will help you know that everything arrived, again, and let you know which boxes to take care of first when unpacking.
An added advantage of creating a moving inventory list
A moving inventory list is indeed great for relocation. However, keeping track of your things will also come in handy when you use storage units Lynnwood. In the vast majority of cases, people opt for storage when they want to put away things they don't use on a daily basis. As such, these belongings are prone to falling into the oblivion of your memory. So, it would be smart to know what exactly you have in your storage, just in case you need any of it.
Let our team put together a comprehensive moving plan for you. Complete our simple free quote form or contact us at 1-888-300-7222.