How to plan a long distance move from Seattle
Moving to the other side of the town is different than moving to another city or state. Moving long distances is more complex than you think. And if you don't prepare well things can go wrong and you will feel frustrated. The best way to ensure a good move is to get some help from professional movers. However, hiring professional Seattle movers doesn't mean that you don't have to make a plan. On the contrary, you still need to prepare. If you don't know how to plan a long distance move from Seattle here is how to do it.
Why are people moving out of Seattle?
Located in the state of Washington, Seattle is one of the most famous cities in the USA. It is known for its coffee culture, Seahawks and as being the home of some of the most famous tech companies, like Amazon and Microsoft. Even though Seattle is a great city with many opportunities, in the last few years a lot of people have been moving out. This is all due to the high prices. Seattle is one of the most expensive cities in the country. The cost of living is 49% higher than the national average, so it is understandable that people are looking to move to some other more affordable places.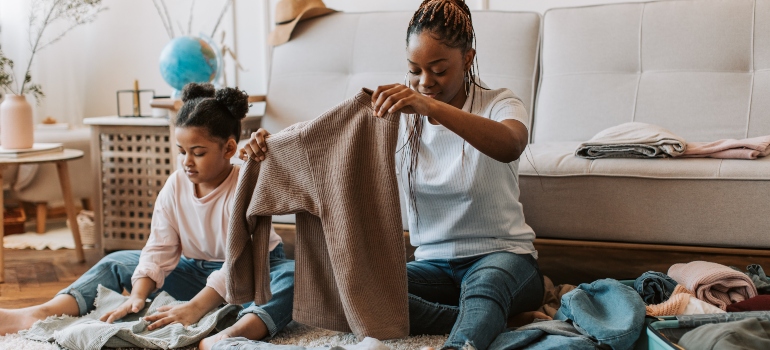 How far in advance should you start preparing for your move from Seattle?
You should start planning your long distance move a few months in advance. There are many things that need to be done, so even though it might feel like a few months is too much, in reality, it's not. Once you start your preparations, you will realize how fast the time passed by. Moreover, if you have a full-time job, then starting early is necessary because you don't have a lot of free time on your hands. Therefore, the earlier you start organizing your relocation, the better.
How to plan a long distance move from Seattle like a pro?
Once you know your moving date, the first thing to do is get in touch with a moving company. Tell your cross country movers Seattle all about your move and request a free moving quote. Moving quotes will help you decide on your moving budget. This is why it is important to discuss the services that you want your movers to provide you with.
Declutter your home
No matter if you live in a house or in an apartment you probably have a lot of things that you don't need anymore. If you have been putting off the decluttering, now is the perfect time to do it. Depending on the number of items that you have you will need a few hours or a few days to go through it all. There is no need to bring with you items that you forgot about or that you never use. You will pay less when you have less stuff to move, and you will have much more space in your new home. Moreover, the packing will take less time, since you will have fewer items.
Decluttering doesn't mean that you need to throw away your stuff. Instead, you can gift them to your friends and family, or organize a garage sale. Items that are broken and old you can bring to your nearest recycling center.
Pack like a pro!
This part requires your full attention and a lot of time, therefore make sure to start packing on time. You need to avoid packing last minute at all costs. You will forget to pack certain items if you are in a rush, or even worse you might end up breaking them.
But where do you start? Well first, start packing items that you are not using every day. For example, if you are moving during the spring, start packing your winter clothes and all the accessories, like skies and snowboard. After you are done with this, you can move on and start packing the rest of your home. Our advice is to pack room by room. You will avoid creating a mess, and you will have a better overview of what is left to pack.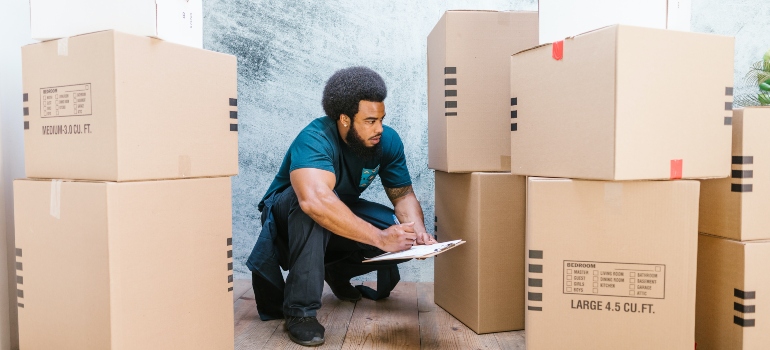 Before you start packing, you need to find quality packing materials. Packing materials can be found in your local shops or you can buy them online. When buying your supplies make sure to buy a lot of them. If you want to save your time and energy, the best solution is to get the packing services that movers Issaquah WA offer. This way you will not have to think about getting packing supplies and you will be stress-free knowing that movers know how to protect fragile items.
Make an inventory list
This is an important step in the moving process. Write down everything that you are bringing with you to your new place. Moves can be messy and you will forget where you have packed everything if you don't have a list to look at. Once you arrive at your new home you will be able to check if all your items arrived and if there are any damages. If one of the long distance moving companies Seattle has to offer is assisting you make sure to take pictures of your items before they leave your old place. This way, if anything happens to them, you will have proof that they were in good condition before they left your old address.
Make sure to transfer your utilities and change your address
When planning your long distance move you need to remember to transfer your utilities. Taking care of this is an important part of the relocation process.
Contact your bank and let time know about your move and provide them with your new address.
Switch your utilities and make sure you have everything set up at your new place.
Notify your internet provider about your move.
Cancel subscriptions.
Transfer your driver's license.
Once you do this, you will be able ready to start your new life stress-free.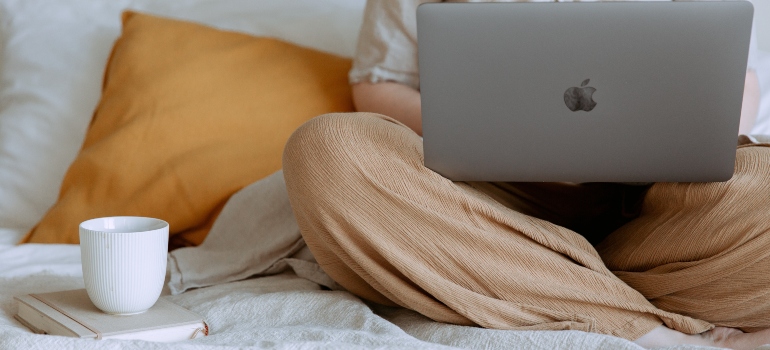 Do some research before you move
Now that you know how to plan a long distance move from Seattle all you have to do is research your future neighborhood. Gather as much information as possible. This way once you arrive you will know where the closes grocery shop is in case you need anything. Moreover, the more you get to know the place that you are moving to the easier you will be able to settle in. Good luck moving!
Let our team put together a comprehensive moving plan for you. Complete our simple free quote form or contact us at 1-888-300-7222.