Moving to Seattle from California
Moving to Seattle from California? Here's one of the moving companies Seattle WA families and businesses have counted on for generations – Hansen Bros. Moving & Storage. The first practical step of your journey begins with a phone call. Get in touch with our reliable Seattle movers and tell us all about your relocation. Request your free quote for moving to Seattle from CA and we'll tell you how much it will cost, completely free of any commitments.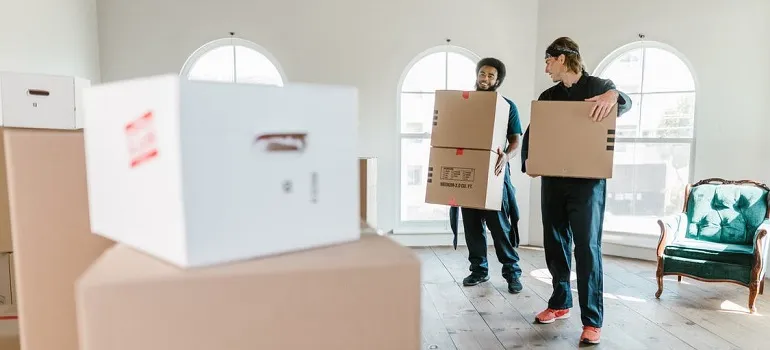 Our Team at Hansen Bros. Moving & Storage is the best partner you can have when relocating
We understand that moving requires a lot of resources. You'll need to reserve your strength for Seattle once we're done. Therefore, it's important to note that we offer our services at affordable rates and that you don't need to worry about paying too much. We appreciate the difficulties our clients face when they contact us. 
An industry leader in the Puget Sound area and trusted agent for Allied Van Lines – which relocates more people than any other van line – Hansen Bros. is committed to delivering unparalleled customer service. Hansen Bros. offers the following qualifications:
Fully licensed and insured
Certified ProMover
The quality and variety of our services are well-attested. Our team of movers is reliable and trustworthy and you can be sure that your possessions will be packed and stored carefully and delivered promptly.
We also offer reliable storage solutions to all of our clients
From the lightest decorations to large furniture, we at Hansen Bros. Moving & Storage know how to handle absolutely anything that you have to relocate. Apart from packing services, we offer additional solutions like portable storage Seattle is proud to have. You can order our portable containers and put all of the things that clutter your new home there. We'll then take them out of your sight until you're ready to sort through them.
Renting extra storage space will make things a lot easier
When moving to Seattle from California, you will surely notice all sorts of clutter just lying around. Once you do get to your new place, it can get even more chaotic. Depending on where you are, you could try to find a storage unit that's available for renting before you get there. For example, were you to move to Lynwood, you'd look for storage units in Lynnwood WA. Once you reserve your unit, it will be that much easier for you to make sure your new home is neat and tidy from the very start.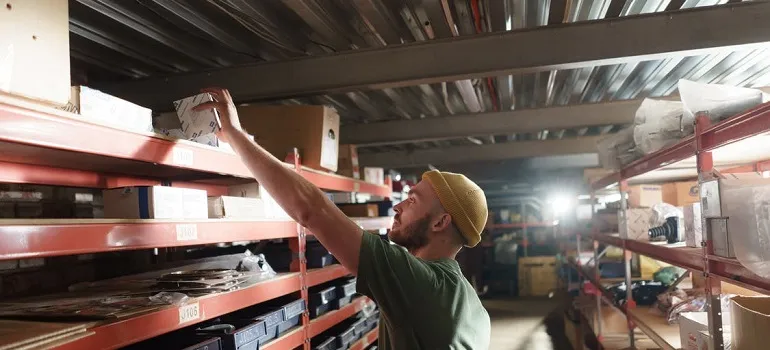 The first couple of months will be rather hectic. However, cluttered spaces can be an additional factor, adding to your daily stress. When moving from California to Seattle, keep in mind that you want a fresh start, with nothing holding you back. Reserve a storage unit and then take care of all those things later on.
If you're set on moving to Seattle from California, our moving crew will save you time, money, and energy
Finding the right moving company can prove challenging. You need movers who have the skill and experience to transport all of your belongings to Seattle. Luckily for you, our reliable movers are just a few clicks away! Not only are we one of the most reliable moving companies out there, but we also strive to provide you with the best moving experience possible. Relocating to Seattle from the Bay area or vice versa doesn't have to be taxing.
With the right movers such as ourselves by your side, you won't have to worry about a thing! Hansen Bros. Moving & Storage team is more than capable to conduct a successful move with no problems whatsoever. Therefore, your job is to organize your life in Seattle as soon as possible. We will do all the heavy lifting that needs to be done in the meantime.
There are a number of things you should prepare for when moving to Seattle from California. Some of the changes you'll be facing are positive. However, there are also some new daily occurrences that you'll need to adjust to. Before you start your new life in Seattle, there is the moving process itself to contend for. Luckily for you, you've reached one of the moving companies Seattle, WA families and businesses have counted on for generations – Hansen Bros. Moving & Storage Seattle.
We're here to do all in our power to find the best solutions for your moving problems. Therefore, you can focus on preparing for all the changes ahead of you, while we work on getting you there. Let us help you with the best tools we've got and the years of experience that will work in your favor. Moving is a challenge, let's face it together!
Before you call us, be sure you're ready for this big decision
As with any big decision, it's not smart to decide overnight where and when you want to relocate. You have a number of things to consider before you start packing. The biggest part of your decision-making process should be your lifestyle. If you think that you're ready for a big change and want to live somewhere completely different, then moving to Seattle might just be a good idea. Your life in sunny California won't be the same anymore.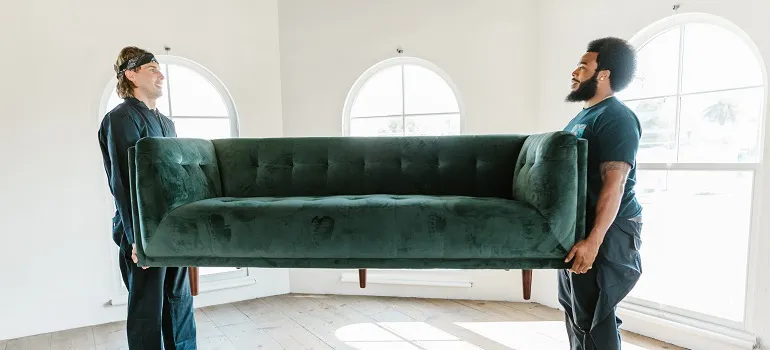 Furthermore, you shouldn't decide on moving blindly. Before setting the actual moving process into motion, you should first do your best to research the Seattle area. Ideally, you'd have a plan for the first couple of months there. In addition to being stressful, moving to a new city can also be quite difficult in the sense that, yes, you could get bored rather easily during your first couple of weeks there.
Things to take into account before long-haul relocation
Moving to Seattle is not that much different than moving to any new distant place. There are just a couple of things you need to take care of before you contact our movers. Therefore, you should make sure that you can adjust to:
the new lifestyle

weather

Seattle job market

people who live there

financial requirements 
Once you take care of all that, you can actually start planning the relocation process. And even that might not be as easy as most people think. Once you're sure Settle is where you want to live, however, you should keep that goal in mind. It will see you through all the trials a relocation has to offer. 
Take time to devise a budget for moving to Seattle from California
One of the things you might want to look into first is your finances. The state of California's annual cost of living average expenses amounts to $46,636. Depending on where in California you live, there could be more or less variation around this number. You could be quite comfortable in a smaller city, however, with nothing to worry about. On the other hand, Seattle is known to have a higher living cost than the national average.
Research shows that you'd need to make around $83,700 a year in order to live comfortably in Seattle. Furthermore, living can be even more expensive if you have a large household. It's vital not to have to worry about the money, at least until you get back on your feet. The financial matter shouldn't be neglected at this stage.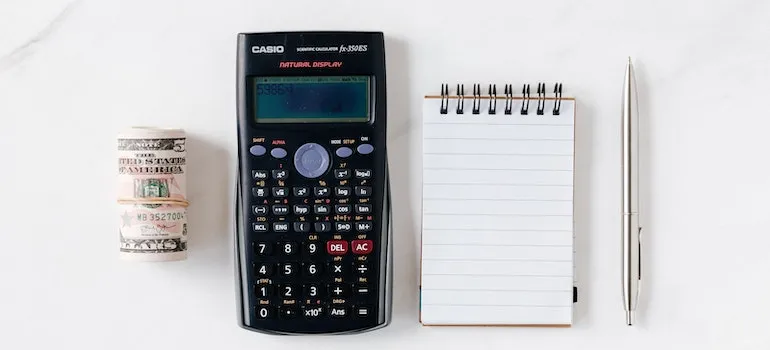 If you're worried about Moving to Seattle from California, don't be. We can help you with the moving process. Moving is stressful, true, but at least you don't need to worry about handling all the packing, loading, and transporting. However, you should plan your first couple of months in Seattle beforehand.
The weather in Seattle is something to plan for
Another very important factor you should take into account is the weather. Seattle doesn't have very cold winters, with an average low of 30 F. This is due to the city's proximity to the ocean. However, you won't really have that wonderful Californian heat during the summer either. You can expect mild weather all year round. Therefore, you should buy warmer clothes and prepare yourself for the first winter. It could be a long one, though not as snowy as all that!
Therefore, if you're used to the heatwaves and can't imagine the summer without them, you should make sure to think about your decision to move to Seattle through. You'd need to change your entire perception of what you can do outside and it could take a bit more getting used to than you'd think. Before you contact cross country movers Seattle residents usually use, you should be ready for the change that this move will bring. It would be ideal if you could make a shorter trip to Seattle beforehand and test the waters.
Have you found a safe job option before moving to Seattle from California?
Considering the living costs, and the weather, one of the first tasks you should take care of before moving to the seaport city of Seattle is finding a job. The city has seen an increase in the population of 2,7 percent in 2022. Furthermore, the unemployment rate is 4.8 percent, and the minimum wage of $15.75 per hour.
The city's economy is on the rise and you shouldn't have too much trouble finding a suitable employer, no matter what you do. You could run into some difficulties. After all, every beginning is difficult. However, as anywhere, the word of mouth is extremely important when looking for a job. Therefore, finding a better job, later on, should be no problem in Seattle.
Meet new people to hang out and make fun memories to adjust sooner
The longer you live there, the more people you'll meet. You'll have more opportunities for professional and personal development that way. It's important to keep a positive attitude at first. Going through online meeting apps beforehand could be your way in before you even get there.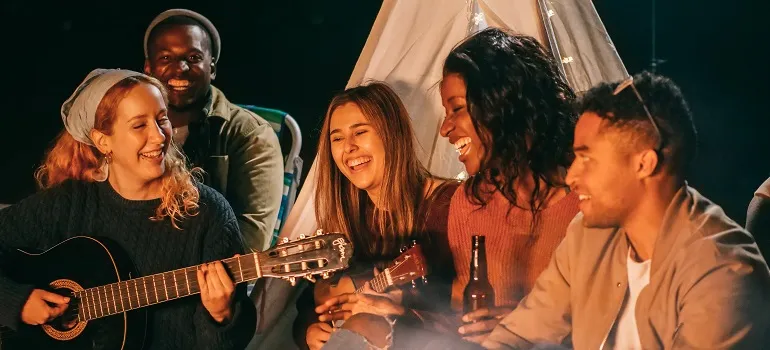 If you're single you can also try online dating and meet new people from Seattle. Finding the right people is half the work. It will make everything a lot easier. That way, you'll have contacts before you move there. By the time Washington movers arrive to gather your belongings, your new friends will have already thrown you a welcome party!
Get in touch with our movers as soon as you can and set a date
Now that you know all the important facts you need to pay attention to when moving, you shouldn't waste any time. Our moving professionals at Hansen Bros. Moving & Storage say that you should start planning your move at least a couple of months in advance. Therefore, create a plan that will see you through the relocation process and stick to it. If you're great at multi-tasking, put that skill to good use. It can be a real time-saver. You can discuss your moving plan with our experts while looking for job opportunities simultaneously.
With the right moving company, you won't have to stress and worry about moving to Seattle from California. You'll hardly find more conscientious and affordable movers than us. Take some time to see what our customers are saying about Hansen Bros. Moving & Storage today, contact our Team, and we'll help you hit the road in no time! 
Let our team put together a comprehensive moving plan for you. Complete our simple free quote form or contact us at 1-888-300-7222.