ProMover – A Trusted Credential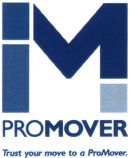 Hansen Bros. Moving & Storage is committed to excellence in every aspect of our business and this includes ensuring that our services adhere to ethical business practices.
Among other important industry credentials, Hansen Bros. is a certified ProMover. The ProMover credential is administered by the American Trucking Association (AMSA). The mission of the ATA is to "represent the interest of the domestic and international moving and storage industry and to help the customers it serves." Hansen Bros. Moving & Storage is an ATA member in good standing and our designation as a certified ProMover provides our customers with an independent, third-party verification of our ethical business practices.
ProMover Qualifications
The ProMover credential verifies that a mover operates according to standards set forth by the Federal Motor Carrier Safety Administration (FMCSA) and the Surface Transportation Board (STB). It also tells you that a mover subscribes to the following Code of Ethics:
To consistently offer and provide the most efficient and reliable moving and storage services available, while adhering strictly to a policy of truth, honesty, integrity and fairness in all business transactions.
To consistently strive for improvement in all facets of industry operations and to bind ourselves to the individual and collective effort of seeking and effectuating such improvement.
To be conscious and considerate of consumer needs and to continually promote the progress, fraternity, education and dignity of our industry so that the public will be better served.
To promote the elimination of fraud, deceit, misrepresentation and unethical practices within the industry and to engage in formal disciplinary review of any and all members involved in such practices.
To afford all members and applicants due process in the administration of association affairs, to promote competitive practices and to eliminate unlawful restraint of trade within the industry.
To maintain the highest concern for the health, welfare and safety of our employees, while recognizing their needs as both human beings and individuals.
To faithfully fulfill all obligations of membership, including the timely payment of all charges for membership affiliation and services.
To protect free enterprise in a democratic society and to foster the commercial viability of the small business component of our industry.
Look for the ProMover logo
While there are many moving companies from which to choose, not all adhere to ethical business practices.  In order to protect oneself when choosing a moving company, it is good practice to research their credentials.
The ProMover logo provides consumers with an easily-identifiable symbol of quality, giving consumers the confidence and comfort of knowing that their belongings will be packed, transported and delivered in full compliance with applicable regulations and under the conditions of their contract. Be aware that only moving companies who have met these high standards can utilize the ProMover logo.
For more information please visit the ATA website.
Let our team put together a comprehensive moving plan for you. Complete our simple free quote form or contact us at 1-888-300-7222.