Tips for finding work in Seattle
If you're in the midst of planning a move to Seattle, you probably already have a lot on your plate. You need to plan out your relocation, hire the best movers in Seattle, pack for the move, clean and set up your new home, and more. But in the chaos of figuring out your relocation, you mustn't forget that there's a new life waiting for you on the other side. A part of that new life is the promise of a new job. Finding work in Seattle, however, is not always easy. And with the COVID-19 crisis affecting virtually all industries, getting a new job after moving can be especially difficult right now. That's why you will need all the help you can get before embarking on a job search!
Start by searching for work in one of the industries the city is famous for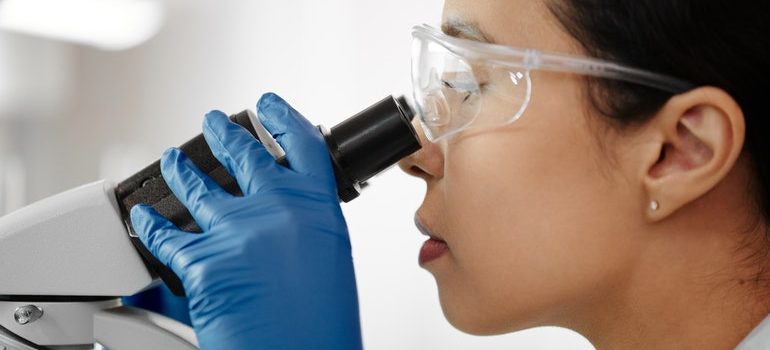 Getting a new job in Seattle can be difficult. Although the unemployment rate typically hovers around 4%, it spiked to almost 20% in April. It's dropped somewhat since then, but it's still higher than usual. So, it might be a good idea to have a job lined up before looking into shipping companies in Seattle and finalizing your decision. This will be easier if you look for work in the industries that are currently thriving in Seattle:
biotechnology and bioinformatics
software development, programming, IT
genomics
environmental engineering
military and aircraft manufacturing
lumber and wood processing
food and service
General tips for finding work in Seattle after a move
Looking for a job in Seattle is not that different from looking for work elsewhere. So, regardless of whether you're looking for moving companies in Redmond WA or Dallas TX, the steps you take to find work after the relocation will be similar. 
Use all resources available
If you want to find a job quickly, you have to look everywhere. Even though there are some large databases of job vacancies, relying on just one of them is going to hinder you in your search. Instead, you should compile a list of websites and databases that you check regularly. In Seattle, those are Work Source Seattle/King County, Work Source WA, and the Seattle Public Library, to begin with. But you can easily expand that list with social media. LinkedIn and Facebook in particular are good for networking and finding work offers.
Make your Resume stand out
Your resume is the first thing a potential employer will see. It's your one chance to make a good first impression. So, make sure that you have a visually appealing, well-formatted, and informative resume. Adjust your resume for every new application so that it focuses on the experiences and strengths that are relevant to the position you're interested in.
Try to include keywords and phrases from the ad to increase your chances of an interview even when applications go through an automatic screening. Finally, remember that employers read hundreds if not thousands of applications. Make yours interesting with an unusual font, a good photo, a pop of color. But above all else, make sure to keep it professional.
Be confident during interviews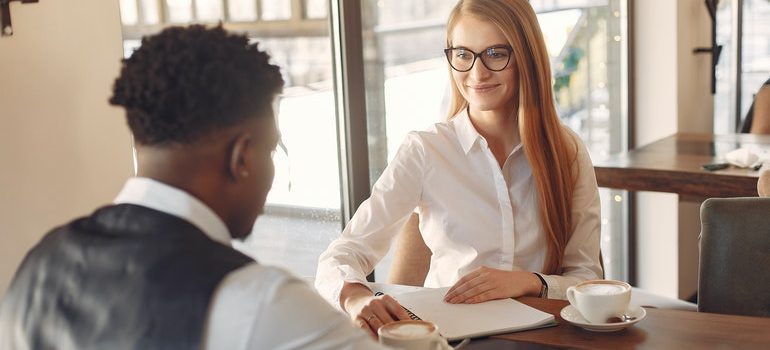 Once you make it through the first round, you need to impress at an interview as well. Dress professionally, arrive on time, show a positive attitude, and be confident in how you present yourself. Convince the interviewer that you are the right person for the job. This is, of course, a skill that takes some practice to master. So, try practicing in front of a mirror or with a friend first.
Show interest in the company
One of the most difficult parts of a job interview comes when the interviewer inevitably asks you if you have any questions. Even if you're perfectly clear on the position and the hiring conditions, you should use this time to express your interest in the company. Read up about them before the interview so you can ask specifics or point to certain aspects of their work you were drawn to. This will leave a good impression on the interviewer and increase your chances of getting hired.
The best tips for finding work in Seattle during the COVID-19 pandemic
The coronavirus pandemic has entered its third wave in the United States. This has also affected Seattle, with rules and restrictions on public movement and gatherings changing constantly. Your job search may look a bit different from what you're used to because of this.
Be flexible and keep an open mind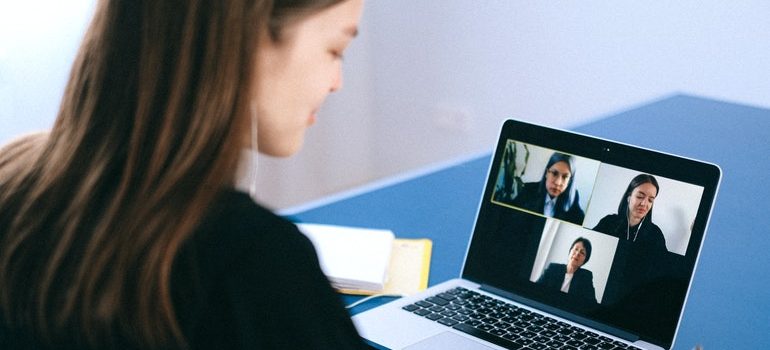 The way we work has changed drastically during this pandemic. Working from home has become much more common, as have flexible hours and freelancing. Of course, if you're looking for a career in the moving industry, construction, and manufacturing, service, or something similar, you'll most likely still perform most of your tasks in person. But you should be open to other possibilities. You may get an offer of a remote position or something part-time. Consider these possibilities as they come. Flexibility like this will open you up to more options. And who knows? You might end up with an even better job than you originally expected.
Become comfortable with networking online
Due to restrictions on gatherings and meetings, you might have to do your interview over the phone or online. In order to impress in this situation, follow these tips:
Dress professionally for your interview even if you're staying at home
Set your camera up in a clean, clutter-free area of the home for video interviews
Get familiar with the platform you're using to avoid any awkward technical issues
Test your skills out with someone to make sure your setup works properly
Learn a new skill
It's become a quarantine cliche but using your free time at home to pick up a new skill or improve your proficiency at something you already know is a good idea. There are tons of free resources online from YouTube videos to Discord servers to specialty websites. And many schools are offering online courses too – to learn how to code or start speaking another language, for example. Finding work in Seattle will be easier if you have more to offer. And what better time to beef up your resume than now?
Let our team put together a comprehensive moving plan for you. Complete our simple free quote form or contact us at 1-888-300-7222.