Guide to simplifying your home after moving
A simple life is a happy life. We people tend to hold on to different stuff we have collected over the years. In fact, some go as far as to stop throwing anything away, which quickly leads to a messy home and, thus, a messy life. The good news is that your relocation is the perfect opportunity for you to lead a simpler life. You can start simplifying your home after moving as soon as the best movers Seattle drop off your belongings. You'll soon find out how easy life can be once you leave behind your old packrat habits.
Why should you simplify your home after moving?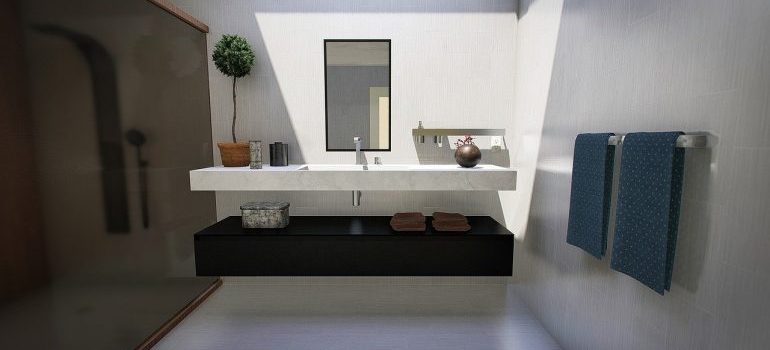 Whether it's because they are used to a certain lifestyle or because they see nothing wrong with it, many people can't notice the benefits of simpler living. Of course, nobody can tell you how to live your life. However, the fact is that living in a simplified home does come with a plethora of advantages. Think about the following things:
You will live in a much more attractive house.
Improved efficiency and no distractions.
You will experience more peace in a mess-free home.
Everyone in your family will get to save precious time that won't be wasted on finding items in clutter.
You will simply have more space at your disposal that you can use for a variety of things.
That should be enough to motivate you to simplify your home after a local, long-distance, or interstate relocation. All the time you will invest in decluttering and cleaning will be put to good use as you will get to experience many benefits that will make your life easier.
Try to find a purpose for every item that you unpack
Perhaps you thought about the possible mess in your new home in due time so you decluttered before moving. Then again, maybe you let your movers and packers Seattle pack all of your possessions, some of which you have been collecting for years. But that's all in the past now. At the moment, you have to be very careful when unpacking your boxes. Before you decide to find a permanent place for some item in your home, try to think about its purpose. If you can't find one, do yourself a favor and throw it away.
Unfortunately, you can't let your emotions take over the process. You will certainly not throw away an item that you love and cherish, such as your kid's spelling bee trophy. However, you shouldn't keep around the clothes that you haven't been able to wear in years. It's all about making small changes that will end up having a huge influence on the outcome.
Throw away when in doubt
Bear in mind that there are going to be many items that will cause confusion and debate. In case you are not sure whether you should keep something around, it's usually safe to say that you don't really need that item. It's okay if you are not ready to throw it away or donate it, but you definitely shouldn't keep it in your house. Instead, it's always a good idea to rent long-term Seattle storage where your items will stay safe and sound for as long as necessary.
Simplifying your home after moving means limiting your choices
Are you a busy person who has to make a bunch of difficult decisions on a day-to-day basis? Then you ought to do the best thing for yourself and cut the decision-making process out of your life whenever possible. One of the best ways to do that is by simplifying your life, as well as your home. Think about it – do you really need to sit in front of your closet every morning for twenty minutes as you have too many outfits at your disposal? Sometimes, too many choices can have a bad influence on your life. Instead, leave only a few outfits suitable for the office and get rid of all the rest. And this was just one idea of everything that you can do.
The same thing can be applied all over the house. Don't keep five sets of plates when one or two will do the work. Get rid of twenty towels that are a nuisance to wash and fold. Make some smart choices after your local relocation in Seattle and you'll find your life to be much simpler and certainly more enjoyable.
Limit future temptation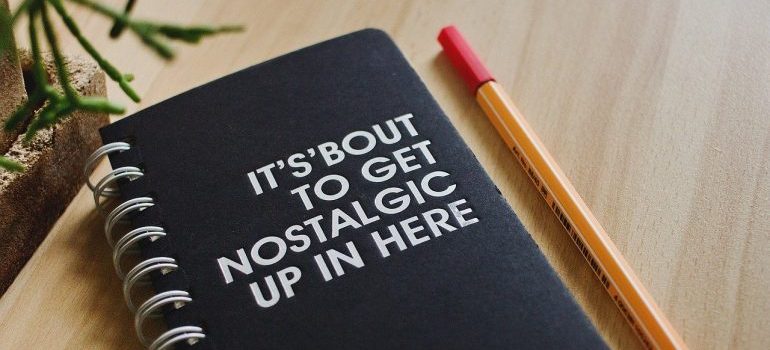 It goes without saying that the work you do right after moving into a new home and unpacking your items is of utmost importance. However, everything that you accomplish at this moment won't mean much unless you can keep up the good work. If you go back to your old ways and habits, you are going to find yourself surrounded by clutter pretty soon. The most important thing to do is avoid all temptations.
Which places used to be critical? Did you love to spend your weekends going to yard sales? Then avoid them at all costs. In fact, we will go as far as to say that you should keep yourself far away from all places that could tempt you to make an unnecessary purchase. Bear in mind that the emphasis here is on the word unnecessary. You can't help it if you need to buy some new clothes or furniture pieces.
The bottom line
There are many reasons why you should be simplifying your home after moving, all of which will have a positive effect on your life. We have given you a few ideas that will help you lead a simpler lifestyle, but you are more than welcome to try out anything you think will work. Just remember that work and effort don't stop once you declutter your home. This is going to be a life-long process.
Let our team put together a comprehensive moving plan for you. Complete our simple free quote form or contact us at 1-888-300-7222.