"I used Hansen Bros to store stuff for 6 months while travelling out of state. Everyone I dealt with from the sales people over the phone to the driver who dropped off and picked up the boxes were easy to work with and professional. Start to Finish, I couldn't have asked for a smoother experience."
Brian M. / Seattle, WA
"My family has used Hansen Brothers for decades. We would not trust anyone else with our moving and storage needs. They are excellent in all respects! Highly recommend!"
Laura W. / Seattle, WA
Suddenly finding yourself surrounded with piled-up clutter that's disrupting your daily activities and peace of mind is not a rare occurrence these days. With consumerism being at an all-time high, storage units are becoming more needed than ever. Since 1890, Hansen Bros. Moving & Storage has provided Seattle storage solutions for both commercial and residential needs. We offer modern, well-maintained warehouses, we offer a temperature-controlled, secure, and fire-alarm equipped environment for safeguarding your belongings.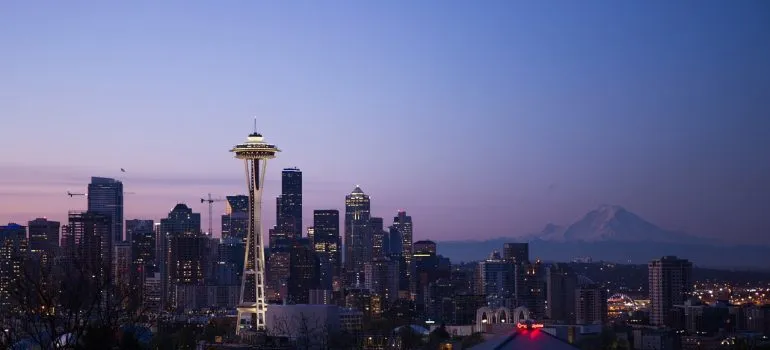 Our self storage Seattle recommends has become indispensable to customers storing everyday items to clear their clutter at home as well as for special occasions such as relocations and events. If you ever find yourself in need of additional space, don't hesitate to get in touch with us. We will gladly provide a safe shelter for all of your fragile, valuable, and essential items.
Why Choose Us
History
Hansen Bros. Moving & Storage is locally owned and operated by the same family for four generations, since 1890. We have a well-established reputation for service quality and reliability with a high percentage of repeat household and commercial clients.

Professionalism
We're a certified ProMover by the American Moving and Storage Association with A+ rating with the Better Business Bureau, voted "Best in Western Washington" in 2009 and from 2011 to 2016 by KING5. Our company is fully licensed and insured and member of WMC and AMSA.

Value
Hansen Bros. Moving & Storage provide free, no-obligation in-home estimate and competitive rates, including low minimum rates for shipments moving under 300 miles. We've set a refund policy for unused packing materials and three Puget Sound locations to help clients save on travel fee costs.
Rely on our long-term and short-term Seattle storage
Have you decided to free up some space by decluttering your living area, garage, or attic? If you have some items that you need only occasionally and are not willing to part with them, all you have to do is give us a call. Our long-term self storage Seattle units will be perfect for your needs, ensuring your items stay safe, sound, and accessible to you in the future. And once you take a look into our monthly rental fees, you will realize that renting long-term storage is more cost-effective in the long run when compared to other storage options.
In the event you are relocating your household or business or remodeling all or part of your house, you can benefit most from our short-term storage units in Seattle. We will provide a safe place for your items while you focus on your project. Our Hansen Bros. Moving & Storage team of professionals is always at your disposal.
Residential or commercial Seattle storage units? We offer both!
Hansen Bros. has storage warehouses and storage units in Lynnwood, Seattle, and Newcastle. Whether you or your business requires full-service storage, short-term storage, commercial storage, or portable storage, we can offer the self storage Seattle solutions you need at a competitive price. We also offer units that can house all of your household items – from precious pieces of art to appliances and furniture. With protection against theft, breakage, or damage, we can guarantee you'll get the best service. The service you deserve!
Full-service storage Seattle
Whether as a short-term solution or a long-term one, our full-service storage units cater to all of your needs. We begin the process by creating an inventory of all of your belongings, making sure we note every detail. Then we move on to wrapping all of your pieces in protective packaging, thus ensuring they stay safe during their time in our possession. Whether you need to store holiday decorations or bulky items such as sofas, rely on our full-service storage Seattle 365 days of the year.
Commercial storage Seattle
With a combined experience of over 250 years, our management team will work with you to create a seamless storage plan and then ensure the safety and security of your commercial belongings. Whether you need to store hotel furnishings or office desks and chairs, all you have to do is get in touch with us. Your items will be inventoried, placed on storage racks and/or in containers, and secured to ensure they stay safe throughout their duration in our commercial storage.
Portable self storage Seattle
Do you have too many items that you need with some frequency (weekly or monthly) but are lacking the necessary space for them? Then you should take advantage of our portable self storage Seattle containers. They are an easy and economical way of getting to keep all of your items close to you.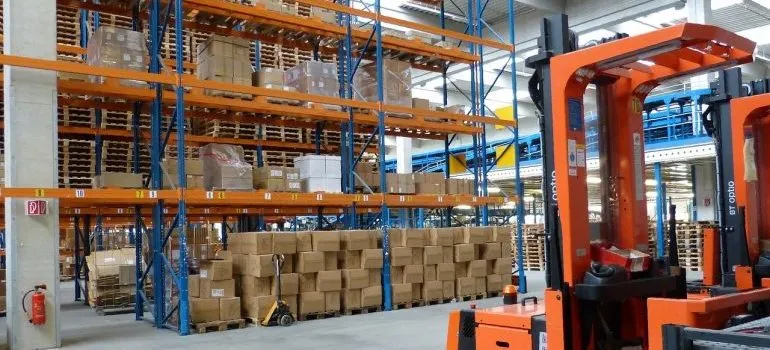 All you have to do is place a phone call, and we will deliver a portable self storage unit in Seattle or throughout the greater Puget Sound region. You will pack it with your belongings and we will then pick it up and store it in our conveniently located and secure warehouse – quick and reliable service has always been our commitment here at Hansen Bros. Moving & Storage.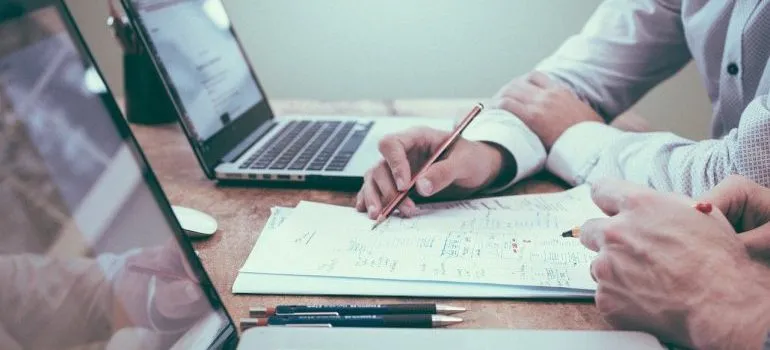 Complete safety with Hansen Bros. Moving & Storage
With modern, well-maintained facilities, we offer a temperature-controlled, security, and fire-alarm-equipped environment. We offer over 160,000 sq. ft. of contemporary concrete tilt-up warehouses with strictly limited access that assure the safety of items entrusted to our care. However, you are the one who chooses the features of your storage unit. So, do you need special accommodations or a temperature-controlled unit for storing antiques and pieces of art? Are you interested in our portable self storage Seattle options? All you have to do is get in touch with us and tell us the type of storage you are seeking.
If you are not sure what would work best for your needs, you can feel free to consult with our professional team. We will review your items and assess what type of unit in Washington would work best for them. Here at Hansen Bros. Moving & Storage, we aim to provide our customers with the highest quality and cost-effective services, and overspending on a unit that's not in accordance with your needs is not a part of that deal. That's why we offer:
Over 160,000 sq. ft. of temperature-controlled, modern concrete tilt-up warehouses and storage units
A temperature-controlled, security and fire-alarm-equipped environment
Strictly limited access at all of our facilities
 Storage units in Seattle in various sizes
What is the number one reason why people spend too much money on a storage unit? Well, they end up choosing a unit that isn't of the right size. A unit that is too big will result in high payments for space you aren't using in its entirety. Besides, a unit that is too small will lead to a stuffed unit that won't be able to house all of your household or commercial items, thus necessitating multiple units and their associated cost.
With Hansen Bros. Moving & Storage, you don't have to settle! You have a wide variety of storage solutions to choose from. So, please let us assist you during your residential or office relocation in Seattle by giving you valuable tips and advice along with the best storage solutions available in our market. You can trust us to help you choose the best unit that will be just the right size and offer the features you need.
The solutions we offer are economical and practical
Storage has become a multi-billion dollar industry. As a result, the prices of standard storage units are often very high, which is why people often hold onto their infrequently used items at home, resulting in a cluttered living space. However, if you choose our company to be your storage provider, you don't have to worry about your budget.
Our prices are reasonable and our storage solutions have been carefully tailored to the needs of budget-conscious customers. You can get a free quote from our team or simply give us a call to learn more about our pricing. With the best quality-to-affordability ratio in our market, you won't regret giving us an opportunity to be your storage solution.

If you want to make sure you are making the right decision, simply take a look at what other people have to say about us. Our customer reviews section is filled with positive comments and five-star ratings. We have no doubt you, too, will join our long list of satisfied customers.
The benefits of renting self storage Seattle are numerous
With so many different situations where a good storage solution might come in handy, there is a good chance that you will find yourself looking for a unit at some point in your life. Seattle storage usually comes as the right solution for many different problems and situations. Therefore, only some of the main situations when you will seek out a storage solution include:
Relocation. People working with local movers in Seattle usually realize that storage comes as a safety net. It provides a safe place for your belongings should there be any type of unexpected moving problem.
Renovation. You are most likely to look for a storage solution if you are having major renovation work done on your home. The contents of the part of your home that is being worked on would thrive in a storage unit for the time being.
Decluttering. Many times, you don't need a special reason to look for storage because the clutter in your living area happens to be reason enough. Storage facilities can be the perfect home for those items you don't want in your home but aren't ready to throw away.
At Hansen Bros. Moving & Storage, we provide secure and affordable storage solutions that will be perfect in all situations. Your job is to get in touch with us, and our job is to do what we do best – make sure we exceed all of your expectations.
Some interesting statistical data about storage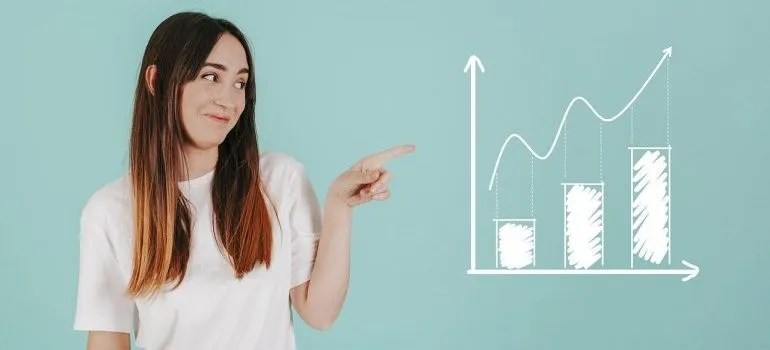 The fact that self storage has become a profitable industry can be best seen through statistical data. More, statistics make it obvious that this industry is witnessing a rapid increase in profit, and that isn't likely to change in the years to come. So, for your reference, we have collected some of the most interesting pieces of information you should keep in mind.
The industry brings in $39.5 billion per year in revenue – quite a staggering number.
There are over 49,000 storage facilities in the United States at the moment.
As much as 10.6% of all households in the US rent a storage unit.
$89.12 is the average cost for a storage unit, although this number can vary greatly.
There are 1.9 billion square feet of rentable storage space in the United States.
Therefore, the verdict is simple. By renting a storage unit at the moment, you would be joining one-tenth of the USA's population. With all the available storage space, all you have to do is look for the optimal unit for your needs.
Reliable, safe, and affordable storage is only a phone call away
Don't waste your time wondering whether a self storage Seattle unit with us will be a worthy investment. Give us a call, for more information. We are confident you will not only realize it is worthy of your hard-earned dollars, but you will also discover that clearing the clutter in your home greatly improves your quality of life. Our Hansen Bros. Moving & Storage family will help you choose the best option for your residential and commercial needs without breaking your bank account. And, our Seattle storage units are spacious, clean, and dependable – just like you need them to be!
Let our team put together a comprehensive moving plan for you. Complete our simple free quote form or contact us at 1-888-300-7222.