"Great team of guys. Professional and gave the extra effort needed to protect our furniture from damage. I have used Hansen Bros. 3 times in 12 years for local moves and all were great experiences. Save your back and let them do the heavy lifting!"
Frank F./ Seattle, WA
"Everybody at the company was very professional and gave great service. Price was competitive and the moving crew was on time and very efficient."
Clive B. / Mercer Island, WA
Whether you are embarking on a household or office relocation, the journey of moving can be seen as an exciting opportunity for new beginnings. While it's true that the process can be complex and demanding, Hansen Bros. Moving & Storage is here to transform your moving experience into a positive and seamless endeavor. Don't let moving overwhelm you. Our experienced movers North Bend WA trusts are here to guide you every step of the way. Get in touch, request a no-obligation consultation today, and discover why we're the preferred choice of many for stress-free relocations.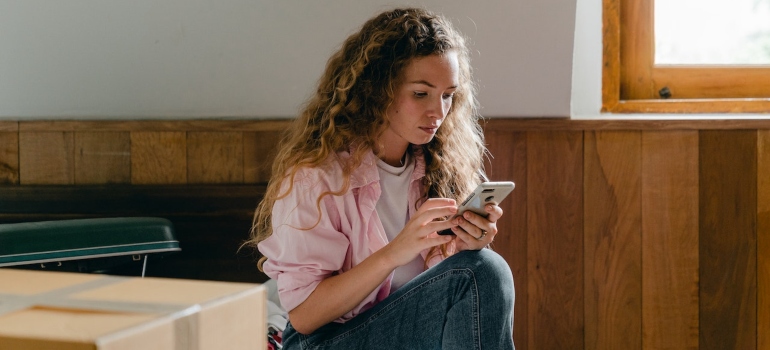 With an impressive 130 years of on-field experience, our team of expert North Bend movers dedicates to alleviating any stress associated with your move, ensuring a smooth transition to your new space. Curious about the cost and details of your upcoming move? Request a complimentary moving quote today and get all the information you need to plan your relocation with ease. Don't wait; take the first step towards a worry-free move now!
Why Choose Us
History
Hansen Bros. Moving & Storage is locally owned and operated by the same family for four generations, since 1890. We have a well-established reputation for service quality and reliability with a high percentage of repeat household and commercial clients.

Professionalism
We're a certified ProMover by the American Moving and Storage Association with A+ rating with the Better Business Bureau, voted "Best in Western Washington" in 2009 and from 2011 to 2016 by KING5. Our company is fully licensed and insured and member of WMC and AMSA.

Value
Hansen Bros. Moving & Storage provide free, no-obligation in-home estimate and competitive rates, including low minimum rates for shipments moving under 300 miles. We've set a refund policy for unused packing materials and three Puget Sound locations to help clients save on travel fee costs.
Enjoy Seamless Moving and Storage in North Bend, WA With Hansen Bros.
As an established brand in Washington State, Hansen Bros. Moving & Storage is a moving specialist that can cater to all of your moving and storage needs. Throughout the years, we have expanded not only the range of assistance options we offer but also the area we cover. Today, our customers in North Bend can enjoy the same benefits and services as our customers from the capital. By contacting us, you will get access to the full range of our moving assistance options, which include:
A Specialized Division Dedicated to Your Most Intricate Moving Needs
Relocation doesn't just consist of 'visible' and well-known moving tasks such as packing and loading/unloading. Moving is a process that is filled with smaller moving tasks, all of which take up a lot of precious time. At Hansen Bros. Moving & Storage, we have recognized the need of our customers to get help even with those tasks that aren't directly involved in the relocation process.
From providing organizing, sorting, and decluttering seminars to offering concierge services, leave our HB Move Management team in charge of helping you orchestrate your move. Your North Bend relocation is bound to be a much easier process once you don't have to worry about resettling your belongings or getting referrals to screened services.
Team Up With Movers North Bend WA Recommends
There can never be two identical moving endeavors. The circumstances and the needs of one relocation depend on too many variables, such as the moving distance, the complexity of the move, and the moving budget. As seasoned movers in the North Bend area, A+ accredited with BBB, we understand how important it is to be flexible. Hence, our moving teams make no exception when it comes to creating a tailored moving plan. It doesn't matter whether you chose the basic moving package or you added different moving services. At Hansen Bros. Moving & Storage, every customer gets the respect and attention they deserve.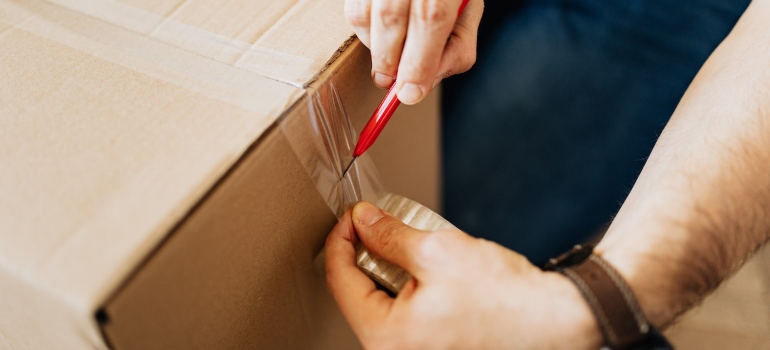 Our rates were tailored to suit various moving budgets
If you are worried about your moving budget and aren't sure whether you will be able to afford a top-rated moving company, get a commitment-free quote from our team. It is in our best interest to provide you with an accurate estimate of your upcoming moving expenses. Rest assured; there will be no hidden costs or extra fees on the day of your move, meaning you can fully rely on the quote that you receive.
Considering the fact we have worked hard on creative, competitive pricing, the final bill should not be an obstacle that stands between you and a stress-free move. Quite the contrary. It will be the point in time when you stop worrying about moving planning and organization, as you will have one of the leading moving companies in Washington by your side.
Your relocation to, from, or in North Bend doesn't have to be a vexing process
Hansen Bros. Moving & Storage is a top-rated local mover – but our reach goes beyond that. Our company is among the best freight companies Seattle has to offer. Hence, it doesn't matter whether you are relocating within North Bend or across the world – we are well-equipped for undertakings of any magnitude. Our capable moving teams have all the necessary resources that enable us to keep all of your items out of harm's way.
With all the years of experience, we have, it's superfluous to say that we know the North Bend area by heart. We know the streets, the routes, the people. Enjoy watching our teams be efficient while relocating your items to the desired destination without wasting any time. As a highly-esteemed moving professional, we deeply care about eliminating all delays.
The security of your items is our top priority
There is one thing that makes relocation a difficult process – unpredictability. You are not sure whether your belongings will damage during the relocation. You are not even certain when and where you will see them again. With our North Bend moving team, you will never be in a situation where you will have to worry about your items. Due to our vast knowledge and enviable skills, our moving teams will always secure your items for transport. And there is no reason for you to worry about special pieces – if you have them, we can move them!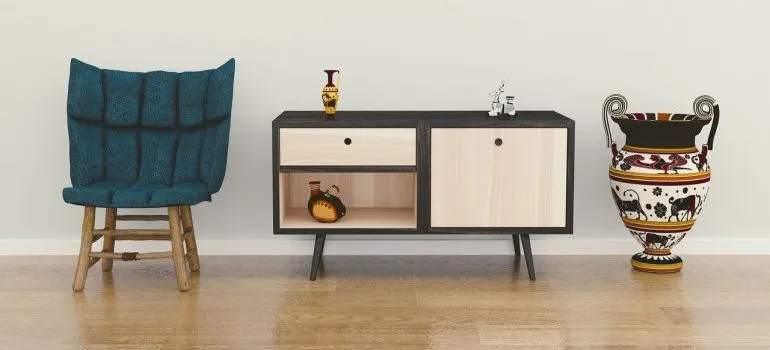 While we will pay special care to your furniture, we will also worry about your property. Hansen Bros. Moving & Storage isn't a Washington moving company that leaves damage behind. We will be very careful about your current residence or office, as well as the new one.
Relocate with Peace of Mind: Call Hansen Bros. Movers North Bend WA Trusts
When it comes to choosing a moving company, the reasons to contact us are plentiful. With a distinguished history that has established us as one of the premier moving companies in Washington, our movers in North Bend WA uphold a well-deserved reputation. Our commitment to excellence serves as an additional driving force throughout your entire move. At Hansen Bros. Moving & Storage, we consistently strive to surpass customer expectations, ensuring your complete satisfaction every step of the way. Trust in our expertise, contact us today, and experience a level of service that goes above and beyond!
Let our team put together a comprehensive moving plan for you. Complete our simple free quote form or contact us at 1-888-300-7222.