"Great team of guys. Professional and gave the extra effort needed to protect our furniture from damage. I have used Hansen Bros. 3 times in 12 years for local moves and all were great experiences. Save your back and let them do the heavy lifting!"
Frank F./ Seattle, WA
"Everybody at the company was very professional and gave great service. Price was competitive and the moving crew was on time and very efficient."
Clive B. / Mercer Island, WA
The moving process – from meticulous planning and careful packing to strategic loading and reliable transportation – demands an unwavering commitment and focus. Tackling a move independently can consume a significant amount of your valuable time and energy. Or, resources that may not be readily available due to various life commitments. On the other hand, having a reliable, professional, and time-efficient team of trained Eastside Seattle movers by your side can make the entire process a lot simpler. With Hansen Bros. Moving & Storage by your side, your entire relocation process can be a successful and cost-effective project. Contact us today for more information, or get a free, no-obligation moving estimate through our website!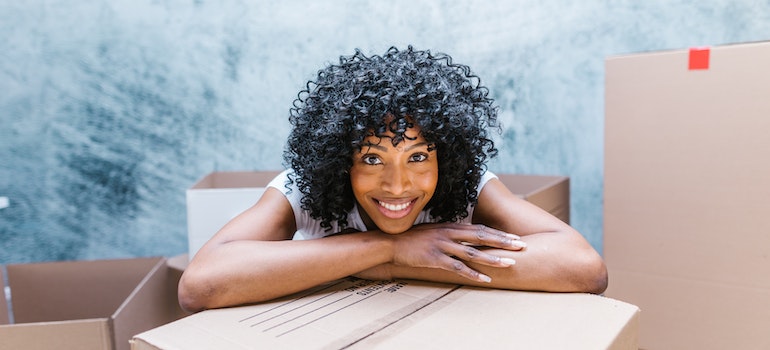 With over 250 years of combined moving industry knowledge that our executives have, it would be an understatement to say that we are a company with experience. Our team at Hansen Bros. Moving & Storage has kept up with the times, constantly upgrading our business, keeping it up-to-date with modern equipment and the use of the best relocation techniques and procedures in the industry.
Why Choose Us
History
Hansen Bros. Moving & Storage is locally owned and operated by the same family for four generations, since 1890. We have a well-established reputation for service quality and reliability with a high percentage of repeat household and commercial clients.

Professionalism
We're a certified ProMover by the American Moving and Storage Association with A+ rating with the Better Business Bureau, voted "Best in Western Washington" in 2009 and from 2011 to 2016 by KING5. Our company is fully licensed and insured and member of WMC and AMSA.

Value
Hansen Bros. Moving & Storage provide free, no-obligation in-home estimate and competitive rates, including low minimum rates for shipments moving under 300 miles. We've set a refund policy for unused packing materials and three Puget Sound locations to help clients save on travel fee costs.
Why Choose Hansen Bros. Moving & Storage as Your Ultimate Relocation Partner?
As one of the oldest moving and storage companies in the state of Washington, our company has spent over 130 years in the moving industry. Peter Hansen set out to create a moving business that would be the most trusted provider of moving and storage services, whether it's local, long-distance, interstate, or international. Four generations of his family have since followed that vision and have made all of our customers happy and satisfied in the process.
Our Eastside Seattle movers are proud of being:
Fully licensed and insured;
The owner of a well-established reputation for service quality and reliability;
Owner of a fleet of clean and safe vehicles that are able to accommodate both large and small moves;
A company that offers flexible pricing and payment options.
After all, we did not earn outstanding customer testimonials and were not voted "Best in Western Washington" by KING5 seven times by chance. Hansen Bros. Moving & Storage has worked hard to be where it is today, and people recognize this devotion and diligence in all the Seattle moving services that we offer.
How Hansen Bros. Transforms Your Moving Experience
The way we have managed to persevere in the business throughout so many years was by carefully selecting the individuals who are now proud members of our company. Every one of them is a highly-trained and experienced professional, ready to tackle any moving challenge. With our highly competitive moving rates, comprehensive services, and the care that goes into offering complete satisfaction to our customers, it is clear why our company has been the obvious choice among locals for over a century. Get our free quote and see for yourself!
Our Eastside Seattle Movers Streamline Your Relocation Journey
Hansen Bros. moving crews are dedicated to customer service and 100% efficiency. We take all precautionary steps to prepare your possessions as well as your property for the relocation process. Moving with us ensures a damage-free and stress-free relocation – with plenty of time and money to spare on other matters as well. Our team is always here to assist you with:
Your commercial or residential relocation
All types of relocations with a successful outcomes require detailed planning, adequate preparation, and careful execution. Our Eastside Seattle movers will focus all of their efforts on the proper handling and protection of your belongings. But they will also have their vast experience to back them up in the process.
The reason we are able to handle local moving jobs with such effectiveness is their understanding of the locale. With the great navigational skills that all our local movers possess, you can rest assured they will finalize your commercial or residential relocation in record time.
The packing & unpacking process
Usually regarded with a certain disdain and restraints, packing/unpacking is a fundamental part of each move. And it is also a task that requires utmost care, especially with items that are particularly valuable and/or fragile. Unfortunately, not everyone can comprehend just how important this can be or how much time and energy it takes. So, rather than risking potential damages or injuries, why not opt for the best possible solution – Hansen Bros.?
With our movers and packers in Eastside and quality boxes and packing supplies, all of your belongings will be ready for the upcoming transportation. All our moving trucks are fully equipped with packing equipment and supplies. And our teams are always ready to pack and/or unpack your whole household or office with great ease. Entrusting them with this job will allow you to adjust to your new place in the shortest amount of time and with minimal stress over it.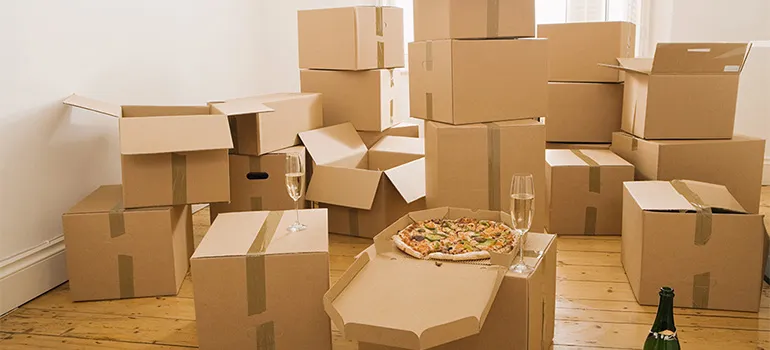 Reliable storage solutions
The need for additional space is something you can come by regardless of a relocation. Renting storage is great if you plan on renovating your home and thus want to protect your belongings for a limited amount of time. It can also help you declutter your household or office for the upcoming relocation, renovation, etc. In these situations, it is good to know that you have options.
Feel free to turn to our Eastside movers for well-maintained, temperature-controlled, fire-alarm-equipped, and completely secure storage facilities. We will keep all of your belongings safe and secure for as long as you deem necessary.
Reach Out Today for a Smooth Eastside Seattle Relocation Experience
If you want to have a smooth, efficient, and stress-free local relocation, we are the people you are looking for. People have been putting their trust in Hansen Bros. Moving & Storage for over a century, and none of them have regretted it. Find out for yourself what it is that made us an authority in the moving industry for well over a century. We guarantee that nothing but an amazing moving experience awaits when you have our professionals by your side. All you have to do is give us a call, and our Eastside Seattle movers will take it from there.
Let our team put together a comprehensive moving plan for you. Complete our simple free quote form or contact us at 1-888-300-7222.