Pros and cons of cheap moving solutions
We all know that relocations can get pretty costly. Especially if you are about to embark on an interstate relocation. While there are many affordable local movers Seattle, for example, sometimes you may want to consider other cheap moving solutions. However, these solutions come with a plethora of pros and cons. You will do well to learn about them before you make the final decision. And this article will help you in that by providing you with a list of all the advantages and disadvantages of choosing to follow that route.
Benefits and drawbacks of cheap moving solutions
Utilizing a cheap moving solution is not as straightforward as it might seem. The fact of the matter is that relocations are more or less standardized in price due to a variety of reasons. For example, hiring a self storage Seattle service provider is a generally known and embraced concept. But you can choose to go with an alternative solution, such as renting a self-storage unit from a non-licensed company. And this can carry certain advantages but also risks with it.
Pros:
Requires a smaller budget
Ability to get full moving services
Chance of hiring unknown but quality movers
Cons:
More risk
Unreliability
Chance of a moving scam
Your relocation will cost less with cheap moving solutions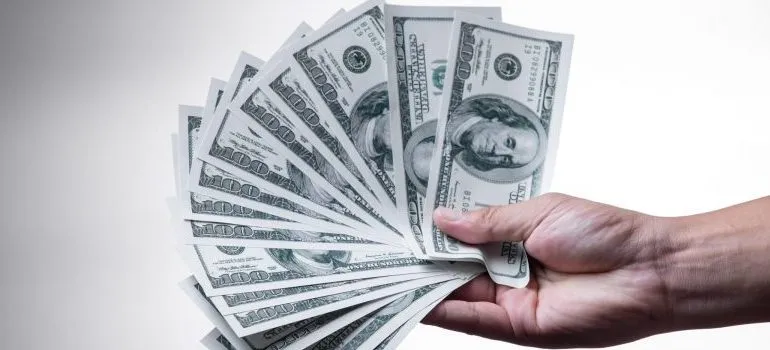 This is a very simple one. It is practically in the name: "Cheap" moving solutions. The fact of the matter is that you will be able to save money, quite a bit of it in some cases. But before you do that, do check in with one of the Washington movers, to ensure that the savings are worth the added risk and effort. Because, if you're not saving a lot of money by utilizing these solutions, then you might as well go with a "standard" professional mover and save yourself the hassle.
Full-service moving can make for an easier relocation
By choosing to go with cheaper moving solutions, you are going to be able to get a larger range of services for your relocation. This can make your move much easier, as you will be able to reduce the amount of work that you need to do. Furthermore, you can allocate your moving budget into added security, more conveniences, or anything else that your relocation requires. Or simply pocket the money. Either way, going cheaper means that you can cover more necessities. And that can make all the difference.
Up-and-coming movers might pleasantly surprise you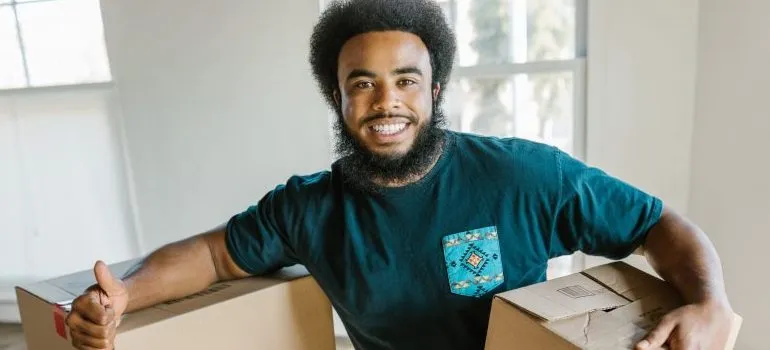 There are moving companies that are just starting in the business, eager to prove themselves. You might come across them when looking for affordable moving solutions. They can be a "breath of fresh air" in an otherwise rigid and expensive industry. A moving company that has just started its operations might offer amazing deals to their clients and make their relocation much cheaper. One look at their free quote and you will be "Wow, is this real?". If you are not looking for cheap solutions, however, you will mostly disregard these companies, not willing to take a chance. And, to be perfectly honest, that is usually the right way to go about these things.
But the risk can pay off magnificently. In the words of Del Boy (Only Fools And Horses) – "He who dares wins!"
The risks are higher with cheap moving solutions
The flip side of a "cheap moving coin" is that you are usually taking on much more risk. Working with unproven moving companies or finding cheap relocation solutions puts you in a position where you are unable to verify whether you are going to get what you're paying for.
There's a reason why cheap moving solutions are not all-prevalent in the moving industry. And that is because most of them are trying to get the better of you, one way or another. You will need much more time and energy to find reliable cheap solutions, as well.
Cheap moving solutions can be unreliable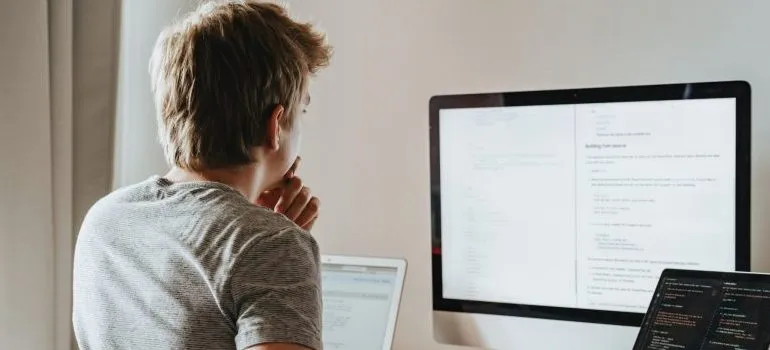 You never know what you're going to get when you go cheap. That is short and long of it. On the outside, everything might seem perfect. It can make you wonder why are those other movers charging so much for their services. There is always a reason, though. And you can never fully rely on cheap relocation options.
The main reason for this is that there are lower stakes. Let's say that you are going with a moving company who offers amazing prices in the city of Seattle. That company knows that they are "doing you a favor", and they might delay your relocation to further their own goals. Do it at a time when it is more convenient for them, that sort of thing. And you can't really say anything to that, as you are getting a cheaper service. 
You are opening yourself to a potential moving scam
Lastly, by searching for cheap solutions, you are entering a world of moving scams. The main rule of more or less everything is that if it's too good to be true, it most likely isn't. Falling victim to a moving scam can have catastrophic consequences. Not only will you pay a lot more in the end, but you may be without your belongings for a considerable period of time. Or lose them altogether.
This is one of the greatest dangers of cheap moving solutions. In a perfect world, you will not have to deal with these but we are not living in a perfect world, unfortunately. The best thing to do is to exercise caution in all your dealings and try to prevent the scam from happening in the first place. Or simply not to take any risk and go with tried-and-true moving companies.
Let our team put together a comprehensive moving plan for you. Complete our simple free quote form or contact us at 1-888-300-7222.