Tips for dealing with post-moving anxiety
Relocating to another home can be quite stressful. Even more so for people who have to deal with anxiety issues. But it is entirely common to be dealing with post-moving anxiety, whether you have prior issues or not. The first thing that you will want to do is make sure that you choose your local movers Seattle well. If you do, the entire relocation process will be easier and you will have more mental energy to deal with its aftermath. That said, post-moving anxiety is a serious concern, one you can't afford to take lightly. In this article, we will be showing you all the methods you can use to make it easier on yourself.
Dealing with post-moving anxiety – Steps to success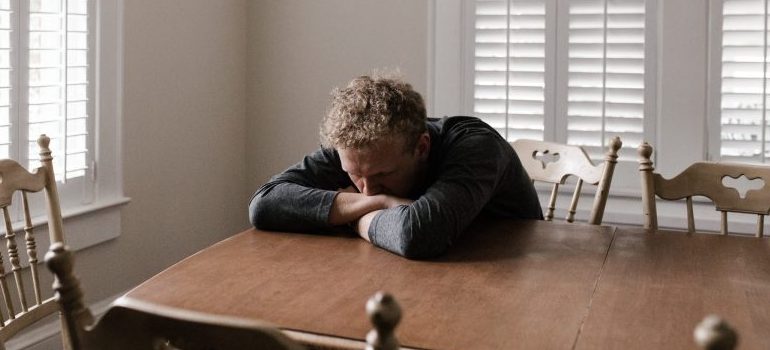 While everyone is unique, there are some steps that will help everyone cope just a bit better. Here is what you may want to do:
Identify the reasons for anxiety
Take a breather
Establish a new routine
Exercise
Maintain relationships
Get yourself out there
Of course, if you are suffering from an extreme condition, the first thing you will want to do is visit a psychiatrist in your new area. They will set you up with the necessary medications that you might need to cope with your new surrounding. You can ask one of the shipping companies Seattle to set you up with a meeting if you prefer to do it that way.  But for the most part, following these steps will help you through the worst of it.
Identify the reasons for anxiety
Before you can start with some of the coping methods, you need to first figure out what is it that upsets you the most. Take some time to write down everything that you feel anxious about, for starters. Your mind is going to provide you with several worst-case scenarios, which are all influencing you in the background. You can do the writing while one of the moving companies Marysville WA is bringing in your belongings if you so wish. But the important part is to do this first. Once you feel the list is as complete as it is going to get, put the pen down and take a moment. Then read the list aloud and ask yourself what are the chances of those things actually happening.
Try to be logical here, and you will soon see that you don't have anything to worry about. Our mind provides us with some nasty situations but the reality is much more lenient. 
Take a breather
When you are experiencing a panic attack, your breath becomes shallow and your heart starts beating faster. Having one of those is always unpleasant but you can control them to a degree, simply by breathing correctly. Now, since simply saying "breathe calmly" is kind of vague, here is what you will want to do, step-by-step:
First, exhale and let all of the air out from your lungs. Then close your eyes and inhale slowly and deeply through the nose. Try to keep your shoulders relaxed while you are doing this. Once you have taken a heavy breath, exhale slowly through the mouth. Repeat the whole process for several minutes and you are guaranteed to be relieved, at least for a bit. And every bit helps. 
Establish a new routine
Once you relocate to another place, you will need to establish a new way of doing things. After one of the moving companies Seattle brings in your stuff, you have the perfect opportunity to create a new day-to-day routine. Do not try to stubbornly stick to what you've used to, but don't throw it all away either.
The best approach is to combine old and new. Keep the elements of the old routine but try to come up with a new one. You might need to find some alternatives but the most important thing to note is that it is doable. There is always a way and you just need to find it. We understand that this is easier said than done but it is a vital part of the process.
Exercise will make dealing with post-moving anxiety easier
Stress and anxiety can be "beaten" by regular exercising. Even taking a stroll around the neighborhood can provide you with a welcome reprieve. A casual walk is great for calming nerves and blowing off some steam. Then there are stretches, yoga, and all other kinds of healthy exercises.
Incorporate them into your routine as soon as you can and you will feel the stress simply melt away. The more challenging the exercise, the better. What you want to be doing is providing your mind with "somewhere to go" instead of serving you all those bad outcomes that are making you anxious. That said, you should take it easy at the beginning, especially if you are not used to exercising.
Maintain relationships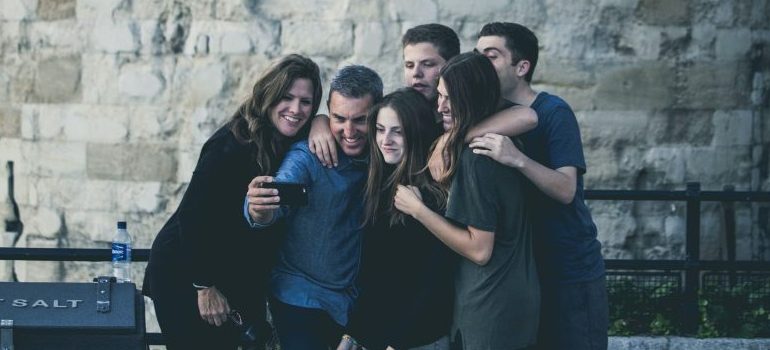 Exercises are great but keeping in touch with your closest friends and family members is even better. You need someone to help you when you are feeling down, we all do. Therefore, try to keep the people you love in your life regardless of the distance between you. Set up online conference calls on a regular basis, where you can talk to your friends and family about the things that are going on. Don't forget to meet new people, either! While exploring your new neighborhood, you will come into contact with new and exciting people, try to connect with some of them. Having support around you will make everything easier.
Dealing with post-moving anxiety – Get yourself out there
The last step is to simply "overwhelm" yourself with new experiences. The idea is to spend the whole day outside, doing fun things. Visit a museum, check out a local restaurant, go to a music concert, get a drink in one of the popular bars, etc. Do what you want to do and you will feel better, guaranteed. However, chances are that your anxiety might get the better of you at times. That is fine, feel free to take it slow, do things at your own pace. Take a breather whenever you need it, there are no rules or timelines when it comes to dealing with post-moving anxiety. Do what feels right.
Let our team put together a comprehensive moving plan for you. Complete our simple free quote form or contact us at 1-888-300-7222.