International Shipping Process
"Great team of guys. Professional and gave the extra effort needed to protect our furniture from damage. I have used Hansen Bros. 3 times in 12 years for local moves and all were great experiences. Save your back and let them do the heavy lifting!"
Frank F./ Seattle, WA
"Everybody at the company was very professional and gave great service. Price was competitive and the moving crew was on time and very efficient."
Clive B. / Mercer Island, WA
For most customers, the process of figuring out how to move household goods and furniture abroad can seem daunting. Worse yet, there are hundreds (if not thousands) of predatory, fly-by-night international freight forwarders and shippers that make reassuring promises they never deliver upon. Sharing this warning with our customers is not an underhanded scare tactic, it is an unfortunate reality that can turn an international shipping project into a nightmare. Working with established, brick and mortar international shipping companies Seattle trusts such as Hansen Bros. Moving & Storage can save hours of time, aggravation, and money in the end.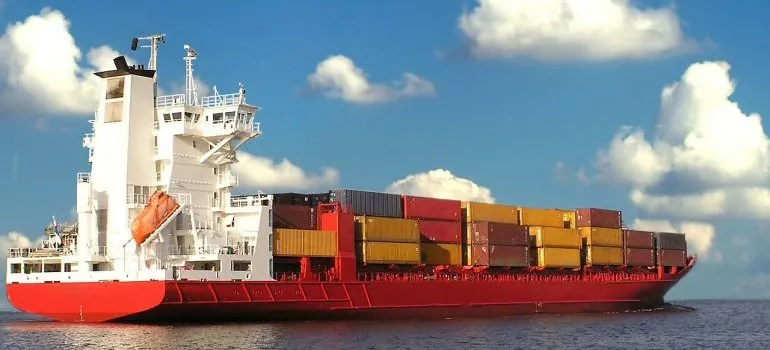 For decades, our company has provided the best international moving services worldwide. Thanks to our extensive history and experience, we have developed processes and services to ensure your international shipping process is a successful experience. Contact one of the oldest international commercial shipping companies in Washington, and we will be happy to help you.
Why Choose Us
History
Hansen Bros. Moving & Storage is locally owned and operated by the same family for four generations, since 1890. We have a well-established reputation for service quality and reliability with a high percentage of repeat household and commercial clients.

Professionalism
We're a certified ProMover by the American Moving and Storage Association with A+ rating with the Better Business Bureau, voted "Best in Western Washington" in 2009 and from 2011 to 2016 by KING5. Our company is fully licensed and insured and member of WMC and AMSA.

Value
Hansen Bros. Moving & Storage provide free, no-obligation in-home estimate and competitive rates, including low minimum rates for shipments moving under 300 miles. We've set a refund policy for unused packing materials and three Puget Sound locations to help clients save on travel fee costs.
How to move internationally
Depending on where you are relocating abroad, some aspects of the process will be the same and others will be different thanks to specific country rules, regulations, tariffs, and customs. Rather than having to conduct all the required research and planning on your own, count on the knowledge, expertise, and resources we've accumulated by successfully moving customers like yourself all over the globe.
Initial international relocation advice
Determining how much you want to move internationally is one of the most critical questions you need to ask before moving internationally. Once you identify the scope of your move, it will serve as the basis for determining the moving services you need. The volume of belongings to be moved is the single greatest influencer of your overseas moving cost and serves as the basis for your budgeting. Determining which belongings you will move can be a bit overwhelming and requires a step-by-step exercise, starting with a complete overview of your possessions. Following are some types of moves:
Complete household

Partial household (i.e. home office, bedroom, and kitchen)

Clothing and personal effects only

Furniture only
You also need to consider whether you should move certain items. For example, electrical outlets for appliances vary by country, and your appliances may or may not be compatible. Another example: antiques can sustain irreparable damage just from changes in temperature and humidity. If you plan to transport furniture abroad, give great consideration to the difference in living space between your home in the United States and your residential living space in your destination country.
No matter how much you decide to bring, we offer shipping and transport options for any move size. Your belongings will be handled by our remarkable team, which has more than a century of experience in packing, loading, and ensuring our customer's household goods are properly delivered to their destination abroad.
How much does it cost to move abroad with one of the international shipping companies Seattle has trusted for generations?
After determining the volume of belongings to be moved internationally, your next step is to get quotes from reputable international relocation companies. International shipping costs are based on several basic factors. These include the: type of services required at the origin and destination, the volume of your shipment, the place of departure, and the final destination location.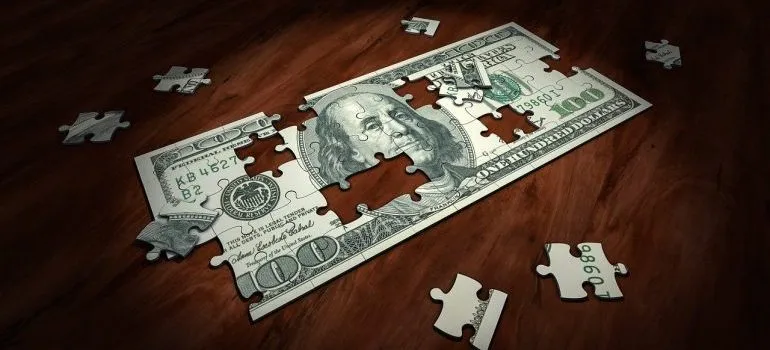 Services of one of the best international shipping companies in Seattle
Figuring out the services you need (and the services you don't need) can be a project within itself unless you are well experienced with past international moves. You can anticipate questions such as do you need a 20-foot or 40-foot container? Do you select door-to-door or door-to-port service? Does the service include terminal handling fees? The answers to these questions are key to avoiding later drama during an already stressful time. 
You should be aware that all cost quotes are not created equal, even if they say that they are! You need to make sure that the answers to the key questions are properly reflected in the moving quote you choose or you can end up paying hundreds of additional dollars for hidden fees if your quote did not address all of your needs and you didn't carefully compare the various international moving quotes you received.
For this reason, our international relocation specialists create tailor-made, transparent quotes that provide as much accurate information as possible. Start working with a professional international moving consultant as early as you can for your international move.  Getting started is easy, simply fill out our online form or give us a call.
The volume of your move
The cost of moving household goods abroad, whether 100 cubic feet or 1,000 cubic feet, is primarily based on volume. For example, if you are moving just one room's worth of furniture plus clothing and personal items, you would be well served to use cost-effective services where you only pay for the required space (using lift vans or consolidation). However, if you are moving four rooms of furniture and belongings plus a vehicle to a house or apartment abroad, you would typically book a 40-foot container. We specialize in all sizes of international relocation and will help you to determine the best solution for your needs at a competitive cost!
Our cost estimates include everything from door to door, which means that as soon as we have an accurate measurement of your goods, you will receive a price that includes inside pick-up at the origin and inside delivery at your destination.
Why is it worth choosing Hansen Bros. over the other international commercial shipping companies Seattle offers?
As an experienced international transport company, we have assisted thousands of customers with their moves to locations across the globe, including Australia, Germany, the UK, and Europe, to name a few. From our Seattle-based offices, we can coordinate the delivery of your items virtually anywhere.
More reasons to move abroad with us:
International door-to-door transportation

Multiple options to suit your budget

Decades of experience

Thousands of satisfied customers with all types of moves
Below you will find more information about moving household goods abroad and our company. You can also read our recommended list of moving questions to learn more.
Moving your personal effects
As mentioned previously, when planning for an international move, the place to start is determining the volume of belongings you will be moving to. This involves giving consideration to everything in your household including furniture, antiques, family heirlooms, electronics, appliances, vehicles, and even watercraft. Based on the inventory volume, we can assist you in choosing among the different delivery methods available. Some of the available options include; air freight, lift vans, and 20-foot or 40-foot containers.
No matter what type of personal items you need to move, or how large the volume is, our specialists and our network of international moving partners can handle anything.
Consolidated international relocation
When moving abroad, many people do not have enough goods to fill an entire container. That is why we offer consolidation options allowing the sharing of containers between customers. With this approach, customers only pay for space they occupy within the container. Our experience as an international transport company allows us to offer consolidations to countries around the world to provide the greatest value for our customers.
Individual international relocation
As an alternative to shared containers, we offer international shipping containers intended for a single shipment. The standard container sizes are 20-foot and 40-foot, which hold 1,000 cubic feet and 2,000 cubic feet of belongings, respectively. When moving abroad as a single shipment, there are advantages, including expedited transit and delivery. Even customers without enough belongings to fill an entire container may still choose to use the individual container option to leverage these advantages.
Have one of the finest international shipping companies Seattle has at your disposal
Our warehouse teams are professionally trained, and the equipment we use is modern. Our attention to detail is what helps Hansen Bros. Moving & Storage differentiate itself from other international commercial shipping companies. Our team of international movers and packers uses internationally accepted standards when packing, creating inventories, and loading your belongings.
Start your international move with Hansen Bros. Moving & Storage
We hope that our history, expertise, and reputation inspire you to choose us over the other international shipping companies Seattle offers. To begin the process of planning for your international move. Contact us by filling out our online form, and together we can begin planning your move abroad today! The Hansen Bros. Moving & Storage team is more than ready to meet all your relocation-related needs.
Let our team put together a comprehensive moving plan for you. Complete our simple free quote form or contact us at 1-888-300-7222.