A Complete Guide to International Shipping
A well-thought-out plan for international shipping may save you a lot of time and money, whether you're just getting started with international shipping or want to improve your current processes. If not, there is little hope that things will arrive at their destination undamaged. Here we discuss some of the possible explanations for why your company isn't yet distributing internationally, and then we will walk you through the steps you should take the next time you evaluate this decision. Either way, this detailed guide to international shipping will help you immensely. From finding the best movers and packers Seattle to help you ship your goods, to improving your business operations.
How does international shipping work?
When sending packages abroad, there are two steps that must be taken into account before the package is handed off to the courier: selecting an international shipping company and getting ready for customs.
There are a number of international commercial shipping companies serving the needs of European e-commerce businesses. The decision will be heavily weighted by the final delivery location, the shipping costs that the eCommerce business and its customers are willing to endure, and the importance that is placed on delivery times.
When planning or following a guide to international shipping, it's also important to consider the delivery methods most popular with your customers. PUDO (Pick Up, Drop Off) locker systems and cash on delivery are two examples of delivery options that customers may desire. As an added complication, certain shipping companies have size and weight restrictions.
Keep in mind that refunds are a possibility at all times. It's a good idea to double-check with your preferred international shippers to ensure they accept refunds and reverse shipments. This means you'll have to outsource the work to a different operator, one with whom you may not have preferential pricing or be as familiar with their logistical system.
Finally, think about how much it would cost you to ship something overseas in its entirety. Providing shipping rates that vary by country or by the distance between the shipper and the recipient could be more cost-effective.
Duties and taxes
Sales across international borders are subject to a tax known as value-added tax (VAT). Often known as goods and services tax (GST). It is calculated by applying a fixed percentage that is applied to all packages regardless of their contents. Think of it as a form of sales tax. VAT sums change from one nation to the next.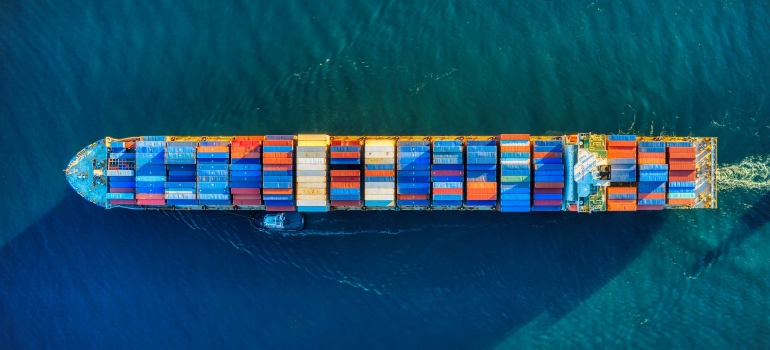 When selling goods internationally, retailers must cover a fee called a duty, also called a tariff. Like VAT, taxes in each country are calculated using a unique proportion. Duties are not based on a flat rate but rather the total cost of importing goods. Many companies, unlike freight companies Seattle, made mistakes with this, which you can avoid by following this guide to international shipping.
Two types of duties exist, delivery duty paid (DDP) and delivery duty unpaid (DDU). While using DDP, the company is responsible for paying any and all applicable customs and taxes. The store sends a bill to the carrier, who then pays it immediately. When DDU is used, the duty is the responsibility of the recipient (your client). If you go with the latter, you had better make sure your shopping cart page is crystal clear.
Estimate how much additional money you'll need to pay because of the customs and VAT in a particular country. After calculating the monetary impact, you'll be able to make the necessary adjustments to your pricing for clients in those countries. It's also possible that you'll decide that the market in question isn't lucrative enough to warrant pursuing sales there.
Needed documentation
Account Receipt for Business Operations. Used in determining how much to charge for import duties and taxes based on the value of products. The document must contain the following details: the name and address of the store; the name and address of the recipient; the item numbers, descriptions, and prices; the terms of sale and payment; and the means of shipping.
The Shipping List needs to be sent out. An expanded version of a standard domestic shipping packing list. In addition to the information provided on a standard packing list, an export packing list specifies the delivery method, carrier information, and the quantity, size, and nature of each item being shipped. A Certificate of Origin verifies the country of origin for the shipment. Affixed with the store's signature and, in some cases, a certification seal from the local chamber of commerce.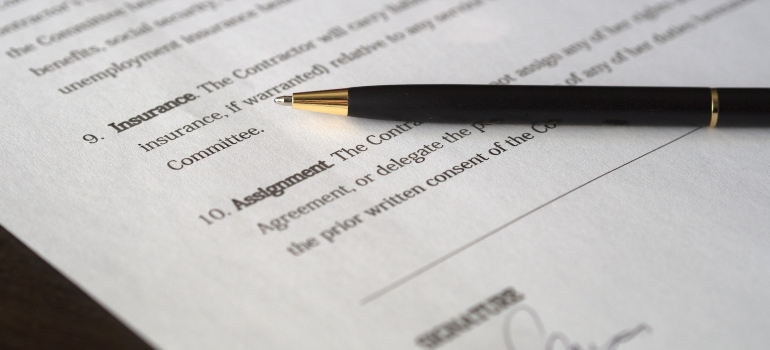 Find the right courier company
The best way to avoid paying too much for shipping is to work with many couriers. In terms of maritime transportation, some countries have better options than others. In order to get the best couriers for your business, it is essential to weigh costs, turnaround times, and quality monitoring.
The type of courier selected will affect the final cost. The cheapest delivery service is the postal service, while the most expensive is an express courier.
Many buyers prefer the faster shipping options available. Some individuals can and do wait. To maximize your chances of satisfying your customers, offer a wide range of options with various delivery times.
Choose a courier service that has reliable tracking capabilities. Because of this, fewer people will need to contact customer service and fewer cargo will go missing.
Be sure all your goods are authorized
You should research which products are restricted in foreign countries, which ones need special licenses or certificates, and which ones can be transported without any additional paperwork in order to avoid selling illicit goods. The only way to know for sure that you're only shipping legal goods overseas is to research the export laws of each country you deal with. If your business just operates within the EU, then this process will go much more quickly and easily.
Be sure your customers are informed about any extra costs
If you don't want to shock your customers with extra charges or extra work they weren't expecting, then communication is your best ally. To avoid any unpleasant surprises upon delivery, be sure to tell your consumers of the following details: shipping cost, delivery time, mode of transportation, a shipping firm, delivery address, and return policy for foreign orders.
The customer may refuse to accept the shipment if you don't do this. It's because of some unexpectedly high customs fees. If the eCommerce company refuses to pay as well, customs will reject the shipment, resulting in financial loss and unhappy customers. If your company exports goods around the world via the Incoterm DDP, for instance, you must calculate the costs involved.
Consider shipping insurance
It takes longer for international shipments to arrive and involves more people than local deliveries. Shipping insurance is a prudent investment if your products are more expensive. When deciding whether or not to get shipping insurance. It is important to think about the type of guarantee you wish to offer and the carriers you plan to use. Choosing a more expensive company that is also more reliable could reduce your shipment worries to the point where you don't need shipping insurance. You may also find out which courier services a company uses to get packages to their final destination.
Many shipping companies Seattle team up with courier services that operate internationally or focus on a specific region. They may control your international shipments once they have passed international borders. It's just as important to be familiar with these secondary couriers as it is with the primary ones.
Shopping on price is bad practice
This is a guaranteed path to legal trouble. Criminals prey on the vulnerable, preying on their greed and ignorance. Since you probably don't know everything there is to know about overseas shipping (even savvy individuals have questions). Restrain your avarice. You can bet that the final price will be significantly higher than the low estimate you accepted on one of those "Find-a-Mover" websites.
Among other aspects, price should be considered, but not the primary one. You should know that the price you are most likely to be offered is almost never the final price you will pay. Look at the extras that aren't accounted for in the price quote and add them up. So be sure to always check on the Better Business Bureau before hiring any company.
You should be aware that the price of shipping could end up being more than the value of the goods itself, especially for smaller shipments. In that circumstance, you are "easy pickings" for a con artist or dishonest merchant who offers a lowball offer that leaves out key costs. This part of the guide to international shipping is very important to consider.
Visual surveys are not the best choice
You've probably heard, "You know what you want to ship better than any stranger!" run! Visual inspection is the gold standard for sorting the good from the bad in our industry. The survey gives the surveyor a bird's-eye view of the property and the neighborhood, so they can determine things like the maximum size vehicle that can access the driveway, the number of available parking spots, and other factors that affect the final price.
The visual survey also allows you to see a representative of the packaging company, discover its name and address, and get some background information. Rather than risk having your products in the hands of a shady Broker operating out of his basement in some far-flung city (or country!), you can instead use this method to weed out unreliable prospects early on.
If you live more than an hour from the nearest moving company, a visual inspection might not be possible. Since this is rarely an issue anywhere on Earth. You should only agree to estimates from companies willing to send a surveyor. Why would you ever call a dentist and ask, "I have a toothache; how much would it cost to fix it?" Buying international shipping crates Seattle services without first conducting a visual inspection is exactly the same thing.
Check shipping information
Check the shipping label, customs documentation, and anything else that may be needed for any international shipments. The required paperwork varies according to the final destination of the shipment. We recommend using automated production and printing systems for these sheets in conjunction with shipping and distribution solutions.
How should international shipping be charged?
Quick and free delivery is becoming increasingly popular. So if you want to become the next big thing in the world of e-commerce, you'll need to do the arithmetic to see whether you can afford to offer this perk while still keeping your prices the same for domestic and international clients.
Providing refunds to European Union customers is a must if you want to do business there. Also, remember that just as they would in a physical store, online shoppers want free shipping and returns. If this isn't possible. Try to strike a balance by providing appropriate shipping and return policies within a reasonable time frame.
Next, you'll want to construct a tracking system for international shipments and returns to consolidate your network of foreign couriers into a single interface after you've picked your choice and specified your online store's returns policy. This is one of the most important parts of this guide to international shipping. Nobody wants expensive shipping, so it's important to balance the cost right.
In conclusion
Creating an international shipping strategy takes work, but it may save you and your company a lot of stress, money, and time, in the long run, all of which can be put toward growing your business. And by following this guide to international shipping you are sure to succeed a lot faster and make no mistakes.
Let our team put together a comprehensive moving plan for you. Complete our simple free quote form or contact us at 1-888-300-7222.