How to move abroad on a budget
Moving to another country can be an expensive endeavor indeed. Depending on what services you plan on hiring movers for, the price of your move can be greater or smaller. Shipping is often the most expensive part of this process, assuming that you are not hiring lawyers that will help with the legal documentation. However, there are some neat ways you can move abroad on a budget, and Hansen Bros. Moving & Storage will be glad to share them.
Start by considering to ship fewer things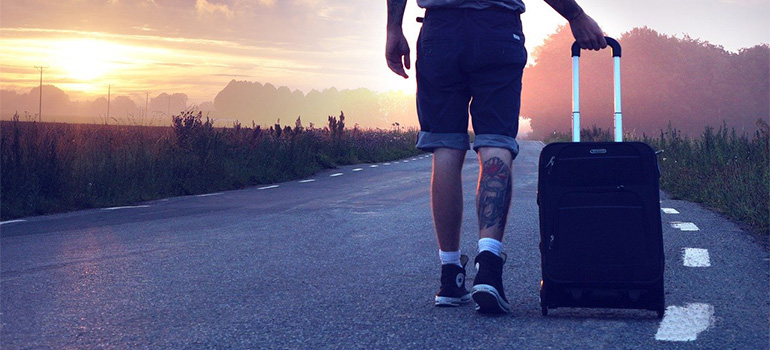 This is by far the biggest and most impactful thing you can do to lower the price of your relocation. Even if you manage to find the cheapest international movers Seattle, it won't affect the price as much as a smaller shipment. It is simple math, really. Not only will you save money on shipping costs, but also on packing material. And let's not forget the time you will save on having to pack fewer things.
Apart from allowing you to move abroad on a budget, decluttering will also allow you to begin your life anew in a different country. Bringing only the things you truly need and cherish is a great way to make your living space more pleasant and wholesome. So, see that you go through your home earlier than you planned, and separate your goods into three groups: keep, donate/sell, toss.
Find free packing materials
Shipping your goods to a foreign country means that your goods will have quite the road to travel. This will call for some proper packing and due protection of your belongings. However, that does not mean that you have to go all out on packing materials now that you've reduced the size of your shipment. You would be wise to try and find some free packing boxes in your local grocery, clothing, and liquor stores, as well as warehouses.
Ensure competitive pricing by obtaining at least three moving quotes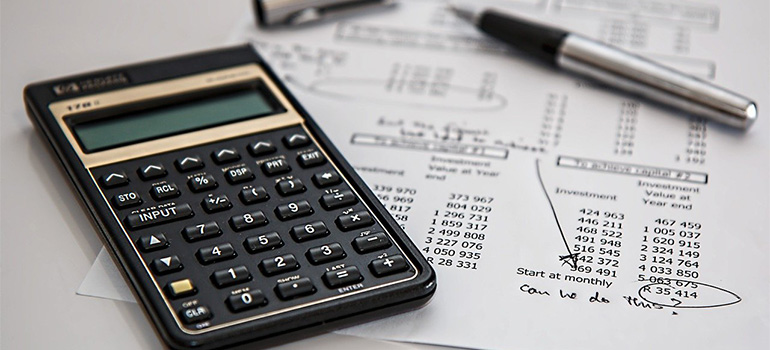 Circumventing a moving company when moving abroad is simply unacceptable. There is too much to take care of and the need for professional assistance is undeniable. Still, that is not to say you don't have a say when it comes to the price of your movers Edmonds WA. When looking for the company that will handle your move, make sure that you compare at least three estimates. Getting more than that will prove to be a headache for managing. It can also be a slippery slope where you are only focused on the price when hiring an international mover.
Make sure to check airfare deals prior to booking your flights
If your moving date happens to be flexible, use it to your advantage and wait until you see a special promotion or discount for the ticket to your destination. It will take some time and effort on your end, but can in turn save hundreds of dollars off a regularly priced flight. A great thing to do at this point is to sign up for alerts and get emailed when prices drop. There are quite a few websites offering these services, including Airfare Watchdog, Skyscanner, and Kayak Alerts.
A bonus hack for you to consider is looking for flights to nearby cities and then taking a train to your final destination. This works great if you are moving to places in Europe. There, they have extensive and affordable rail systems you can use to your advantage and save some money when moving abroad.
Move abroad on a budget as an English teacher
Many international schools are on the lookout for teachers for any number of subjects. This especially stands for countries like China and Japan. They have schools and companies that are always looking for people who can teach the English language. You really don't need any special degree to begin. If you qualify for this job, you can have your relocation fees paid for, and ensure a guaranteed income once you arrive. This is really a great way to move to another country with a job waiting for you.
Find out whether you can reside there on a tourist visa
If you don't need more than a laptop to do your work and don't have a job that is physically located in the new country, you might be in luck. This scenario could allow you to live in a foreign country for a while on a tourist visa. As you can imagine, this is much easier and much cheaper than getting a work visa. In certain cases, you can extend these when they are close to expiring. The only thing you need to make sure of is that you are not violating any laws in your host country.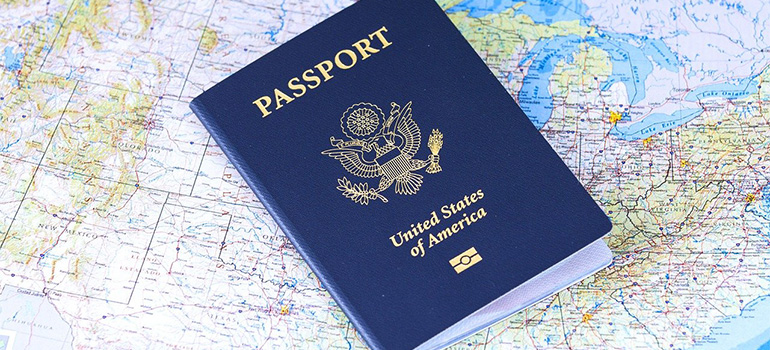 Get a roommate
Depending on where you plan on moving, rent can be a big expense in your life to come, if you plan on moving alone. In addition, it is a fixed expense you really cannot get around. On top of rent, if you are moving to an unfurnished place, you will need to purchase furniture. And if moving didn't make a dent in your wallet already, this certainly will.
A great way to reduce your overall rent and the need to get furniture is to find someone who can get you covered on both fronts. See if you can find a roommate with an already fully furnished place. Virtually every major city has websites that make it super easy to find roommates. So, see that you allocate some time for research, and ensure that move abroad on a budget by lowering your living costs once you arrive.
Let our team put together a comprehensive moving plan for you. Complete our simple free quote form or contact us at 1-888-300-7222.