Where to find packing supplies in Newcastle
Picture of packed boxes is probably the most associated image with the word 'moving'. It is no wonder, really. Packing is an essential part of every relocation for multiple reasons. Apart from being the most convenient way of transporting your belongings from point A to point B, it is also the means of ensuring the trip does not prove to be detrimental to their well-being. What you can conclude from this is that techniques of packing matter just as much as the quality of materials you use. In this article, we will speak of the latter, focusing on where you can find packing supplies in Newcastle.
The answer to this problem, so to speak, is not so straightforward. It depends on how much time, energy, and money you are willing to allocate. For example, if you want to have as little hassle with the finding of the materials, as well as packing and moving overall, it would be best that you call Hansen Bros. Moving & Storage, and let them take care of all there is. However, as some you may still desire to handle the packing process on their own, we will not finish this article here.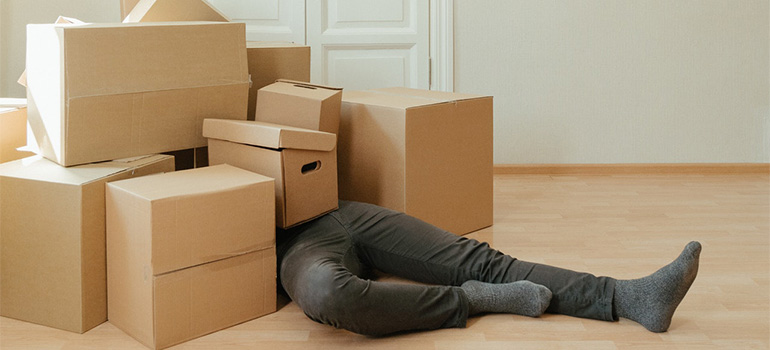 Finding packing supplies in Newcastle
The safest route to quality packing materials is through a moving company. Simply put, they use these goods on a daily basis for a single purpose – transporting items safely and properly. This is why you can rest assured that the materials they use are of the finest quality. After all, a professional moving company would not cut back on the packing materials having that they certainly know how risky that move can prove to be.
So, if you are willing to spend a bit of money, but keep your peace of mind, make sure to reach out to some reliable movers Bellevue WA residents have had experience with. The great thing about going down this route is that you can discuss the details of your move with these experts and they can assist you in assembling a "kit" of the cartons and materials that correspond with your shipment. This way, you can effectively secure the exact items you need for your project, whether that be a 3 bedroom apartment, full single family home, or small loft.
Going down the cheaper route
Depending on when you realized that the move was upon you will you be able to listen to our next advice. For example, if you still have some months ahead of you, you can start collecting boxes right away. All those internet purchases come with a nice package that you can put on the side where it will wait for your packing process. For that matter, anything new you purchase that comes with a box from this point until then should be set aside. You can ask your family and friends to do the same. By the time of your packing, you ought to have collected a pretty hefty bunch.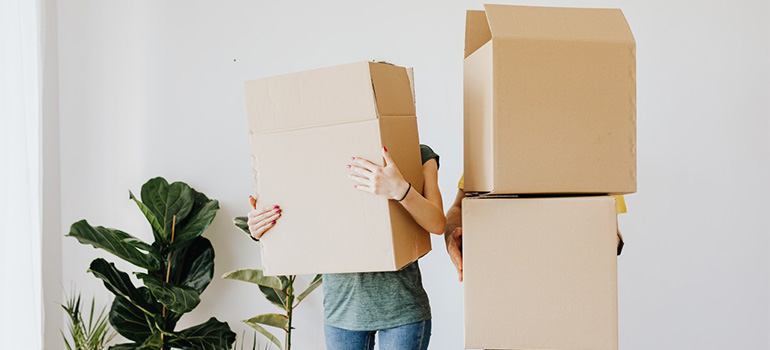 While plenty of time ahead can be a great asset, not many people moving have that luxury. For those of you who related to this situation, we say – do not despair. You can still save money and find packing supplies in Newcastle. All you have to do is go to your local grocery, clothing, and liquor stores, and ask whether they have some boxes to spare.
Warehouses and storage facilities in Newcastle also have reliable doors you can knock on. Most of them have goods arriving on a daily basis, accompanied by boxes they have no further use of. We believe that the stores will hand them out for free, as they would otherwise throw them in the trash. What you need to make sure of before you take them home is that the boxes are in good condition. That is, you want to ensure they are odor and stain-free.
As for the liquor stores, they are your best bet when it comes to packing materials that are suitable for fragile items. As liquor stores work with glass bottles, their packages will be sturdier, more reliable, and possibly with separators. These will do wonders for your glasses, figurines, and other delicate goods.
A necessary action when you find packing supplies in Newcastle
Chances are that not all the hand-me-down boxes will be in their pristine state. Still, that is no reason to discard them. Finding packing supplies in Newcastle will be harder if you do so. What you ought to do instead is fix what you can. You would be surprised at what a quality duct tape can do. Go to your local Home Depot and get plenty of duct tape, labeling materials, and cushioning materials. More on the latter two later on. Use the duct tape to strengthen all the weak points of those boxes which might not be as sturdy. Make sure to go over all the edges from the inside and out. It is essential that you strengthen the bottom of every box that does not promise much.
As for labeling materials, there is no way to circumvent them. Your cheapest option is to buy markers and write the contents of every box on its side. You have to make sure to do this. Your "future self" will thank you when the time for unpacking arrives. If you have the time, nerves, and money to go a step further, you can color-code your boxes, so that their labels correspond with the room they belong to. For example, red-marked boxes belong in the kitchen, blue in the bedroom, and purple in the living room.
Packing materials you already have
Padding and cushioning is one of the best things you can do for the belongings that are susceptible to breakage. Luckily, you needn't look far and wide to find packing supplies in Newcastle that will serve this purpose. Rather use what you already have: old newspapers, t-shirts, socks, sheets, and blankets will prove more than enough. Wrap, pad, and cushion as you go, paying special attention to the edges of fragile items. Not only will you save money on supplies, but you will also save space.
As you can see, finding packing materials in Newcastle is not that much of a daunting venture. All it takes is a bit of creativity, time, and knowledge. Hopefully, you will now have plenty of everything.
Let our team put together a comprehensive moving plan for you. Complete our simple free quote form or contact us at 1-888-300-7222.