How to pack an essentials box when moving long distance
Every long-distance relocation is a complex, stressful, and emotional process. There are simply too many things on your mind before, during, and after the move. It goes without saying that your decision to hire the best movers Seattle can certainly take a lot of stress and worries off your shoulders, but there are many tasks even the best of movers can't help you with. One such task is packing a moving essentials box. There are many people that don't know how important it is to pack an essentials box when moving – or they simply aren't aware of the need for doing so.
It doesn't matter which group of people you belong to. The fact of the matter is that you must ensure that your essentials box is packed and ready to go the day before your move. We will go as far as to say that this is one of the most important moving tasks, and it's right up there with hiring reliable movers North Bend WA and packing your items with care and attention. That being said, there are a few things you ought to do and remember when putting your essentials box together.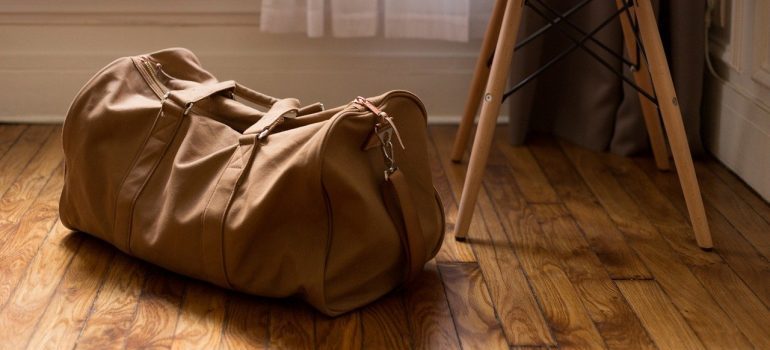 Which items should you put in your essentials box for relocation?
The truth is that your moving essentials box can contain many different items. That really depends on your individual situation, as you will have to pack additional items if you are moving with a pet or a baby. However, there are some items that are so crucial for that first day and night in your new home that they must make their way into every moving essentials box. We here at Hansen Bros. Moving & Storage are always searching for ways to make relocation easier for customers. Today, we've prepared a list of the most crucial items you should pack in your moving essentials box.
Bedroom essentials
A set of clean bed linen for every member of the family
Nightwear
A change of clothes + a pair of socks and underwear
Bathroom essentials
A roll of toilet paper
Basic bathroom toiletries, such as hand soap
Hand towels
Kitchen essentials
Bottled water
Paper plates and cups
Some healthy snacks
Kids' essentials
Your child's favorite toy, book, or game
Diapers (if you have a baby)
Your child's favorite snacks and liquids
General essentials
Any prescribed medication
Some basic cleaning supplies
Chargers for all of your devices
Bear in mind that this is just a basic list of the things you can pack into your essentials box when moving. The list can be as detailed as you find it necessary. After all, it's all about making sure you are comfortable after your Seattle local movers leave your premises.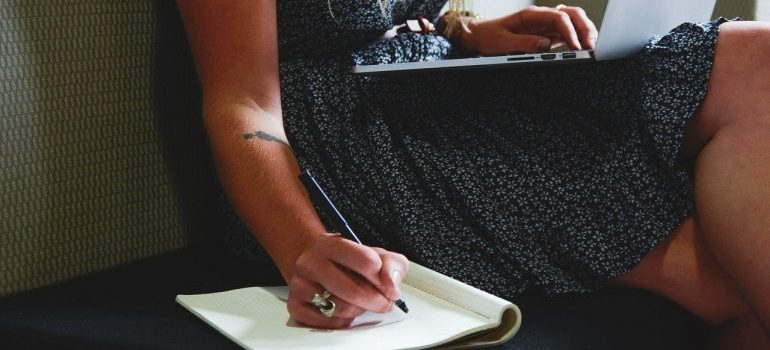 How to pack an essentials box when moving?
Knowing what to pack in an essentials box is only half the job. The other half is putting everything together in such a way that your items stay safe and protected during your long-distance move. The good thing is that you came to the right place. We here at Hansen Bros. Moving & Storage have loads of experience with packing for relocation. Our experts certainly know what the best procedure for packing your moving essentials really is:
Be very careful when packing liquids, such as shampoo bottles and hand sanitizers. Always put open bottles in sealed plastic containers that will prevent leakage thus protecting your items from stains.
It would be good to create a small open-me-first box that will contain all the absolutely crucial items for those few hours in your home.
Leave your essentials box open during the day of your move. You never know whether you will need to put something inside the box.
Always remember to label your moving boxes. Your essentials moving box needs to be visibly labeled so that you wouldn't mistake it for a box with different contents. It's also not a bad idea to separate it from those boxes that are to be loaded onto the moving truck and those that will be put in Seattle storage.
You now possess all the necessary knowledge for packing your moving essentials box like a pro. More importantly, we fully trust in your ability to make the best and the most informed decision for your move. But before you go on your way to pack your essentials moving box, there is just one other thing you ought to remember.
Keep your essentials moving box close to you
There is no reason, case, or scenario where you should find yourself away from your essentials box. This box is basically your first aid kit on moving day. It's supposed to travel with you at all times as you might need to dig into it even before you step into your new home. And even if you don't open it during the trip from point A to point B, you are most definitely going to open it as soon as you arrive at your new home. After all, who isn't going to be in the mood for a refreshing beverage or a healthy snack that you have so carefully packed?
There are a plethora of benefits that come with a moving essentials box
And we'll give you the biggest one right away. Just imagine the following scenario. You have just arrived at your new home. You are tired and feel like going straight to bed. Instead of rummaging through dozens of boxes in order to find a toothbrush and some towels, you can simply dig into your moving essentials box. And that is the main reason why you need to pack an essentials box when moving – it's going to save your precious time. Besides, it will provide help during the moments when you most need it, so you shouldn't hesitate to pack a box with all the necessary items.
Let our team put together a comprehensive moving plan for you. Complete our simple free quote form or contact us at 1-888-300-7222.