How to protect furniture when moving
Stripped down to its essence, the process of moving boils down to transporting your goods from point A to point B. It goes without saying that this action ought to be of a successful outcome, and as such does not produce any damage to your belongings. With that in mind, your best bet is to hire a professional moving company Washington. People with experience and the know-how will make sure it is all taken care of in the most adequate, smooth, and safest way. However, if you plan on doing this on your own, you will probably want to know what are the ways in which you can protect furniture when moving. And, Hansen Bros will be happy to share some valuable advice on the subject.
The best way to protect furniture when moving
Regardless of whether your cross country movers Seattle handle the move, or you decide to take care of it yourself, one thing you will have to make sure to have is packing supplies. That is, unless you hire your movers to take care of the packing as well.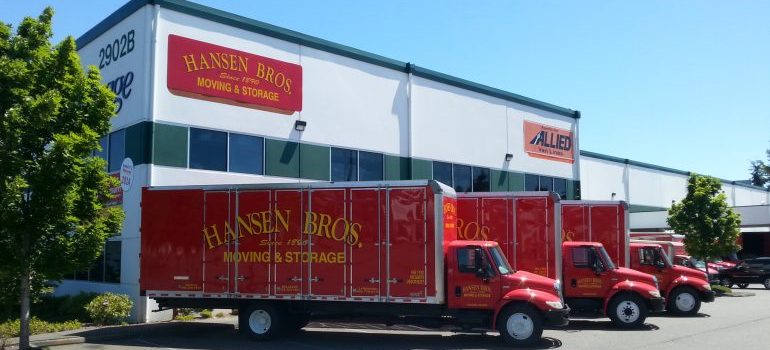 Still, we will address this as if you are on your own. While you will often hear that you won't need more than some cardboard boxes, packing tape, and moving blankets, we are here to say these will not be enough. Namely, investing in a few more supplies will ensure your move to a new home is finalized safely and securely. So, see that you head to your local hardware shop, or search the Internet in order to find:
Sheets of bubble wrap and plastic stretch wrap
Sofa and mattress covers as well as furniture sliders
Sealable plastic bags and corrugated cardboard sheets
Properly prepare the furniture pieces for packing
Before you start packing anything, you ought to take ample time to thoroughly clean and dust your furniture. Dust and other debris have a tendency of scratching hard surfaces during the moving process. Cleaning the furniture prior to your move will also ensure you don't drag any unnecessary grime into your new home. You should also take some time to remove any knobs, casters, or pulls from your furniture. See that you take the drawers out of dressers and desks. You can use them to pack other items. Apart from lightening up heavy furniture, this will give you extra storage space.
Disassemble furniture pieces
Believe it or not, one of the best ways to protect furniture when moving is to dismantle it beforehand. While this does seem counterintuitive, it actually prevents a great deal of damage. When your furniture has fewer things "sticking out" and is brought down to simple shapes, it becomes much easier for transportation and handling. So, see that you, if possible, dismantle your furniture completely. Remove the legs from couches and tables and take bed frames completely apart. Don't forget to remove the cushions from your sofa as well.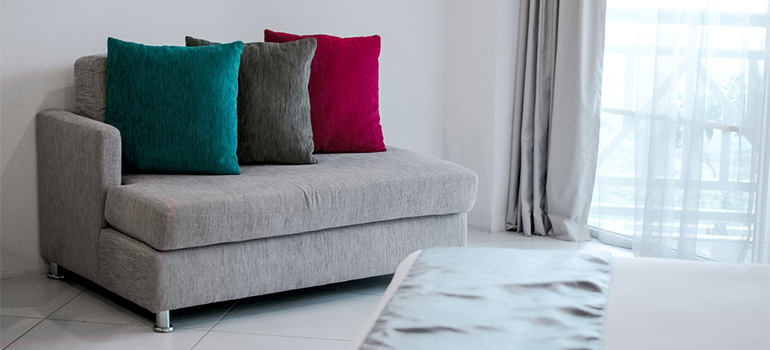 To put it simply, if a piece of furniture can be safely dismantled, do no restrain from doing so. And here are some tips on the matter:
Follow the owner's manual in order to dismantle the piece correctly. If you have misplaced it, just look it up on the Internet.
Use sealable plastic bags to collect the screws and other small hardware for each piece of furniture. Once collected, label the bag and tape it securely to the item it corresponds with.
If a certain item has a lot of pieces, use masking tape and a marker to note where each of the pieces goes.
Don't risk stripping the screws, and make sure to go easy with the drill when dismantling and reassembling.
Proper dismantling of your furniture is valuable knowledge. Not solely for the act of relocation. If you plan on using storage units Lynnwood WA, know that leaving your pieces there is best when they are disassembled as well.
Wrap the furniture correctly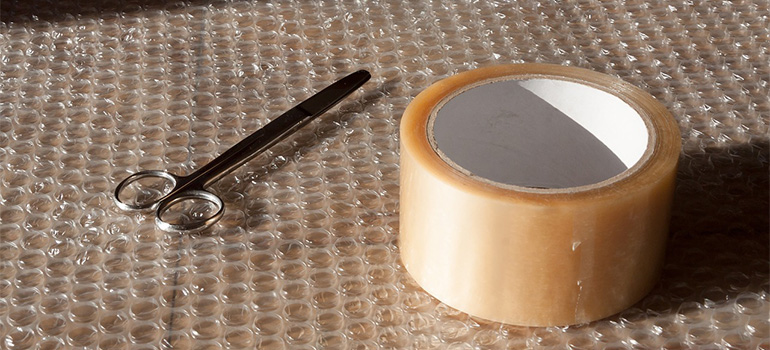 Your two best friends for this task are bubble wrap and plastic sheeting. The former is great for protecting delicate wood pieces. The latter is best used for protecting upholstered furniture. If you are in a pinch, consider using old blankets or packing blankets, as they too can get the job done. You also ought to know that using corrugated cardboard sheets in between wooden pieces is good practice.
You must have a placement plan
Lastly, all of the previous tips will be in vain should you load your furniture into the truck incorrectly. You ought to start by creating a wall of boxes across the backend of the truck. See that these boxes are of similar, if not the same size, sealed and tightly packed to prevent slipping. This section belongs to your heaviest boxes (the ones not containing fragile items), as it will bring added stability. Then go your square furniture pieces, like dressers or desks. Place them directly against your box wall. Make sure to use packing blankets or corrugated cardboard between pieces. If you plan on placing any boxes on top of the dressers, see that they are lightweight and tightly packed to prevent slippage. Mattresses are next. Place them on top of a blanket on the floor. This will protect your mattress from dirt, especially if you haven't wrapped it.
Your upholstered items will require some additional care. Use a piece of rope to secure them to the hooks in the truck. Be smart and careful when choosing which items will be packed around them. Lastly, do not forget to take care when unloading the truck. The path to each room should be clearly marked for the movers. Remember that the less time spent in the correct spot to put down your heavy furniture makes it less likely for the pieces to be damaged.
Let our team put together a comprehensive moving plan for you. Complete our simple free quote form or contact us at 1-888-300-7222.