Storage Units Lynnwood WA
"I used Hansen Bros to store stuff for 6 months while travelling out of state. Everyone I dealt with from the sales people over the phone to the driver who dropped off and picked up the boxes were easy to work with and professional. Start to Finish, I couldn't have asked for a smoother experience."
Brian M. / Seattle, WA
"My family has used Hansen Brothers for decades. We would not trust anyone else with our moving and storage needs. They are excellent in all respects! Highly recommend!"
Laura W. / Seattle, WA
Storing your belongings safely requires care and devotion. Most people tend to use their attic, basement, or garage to store away belongings, which usually results in clutter. Sometimes, you need to make the smart choice and rent a storage space. Hansen Bros. Moving & Storage is one of the most trusted moving & storage companies in the State of Washington. With our quality storage units in Lynnwood at your disposal, your items will be kept in the safest possible conditions. Easily accessible and affordable, we offer portable self-storage solutions in Lynnwood that save you both time and money. Contact us today to find out more about the range of our services!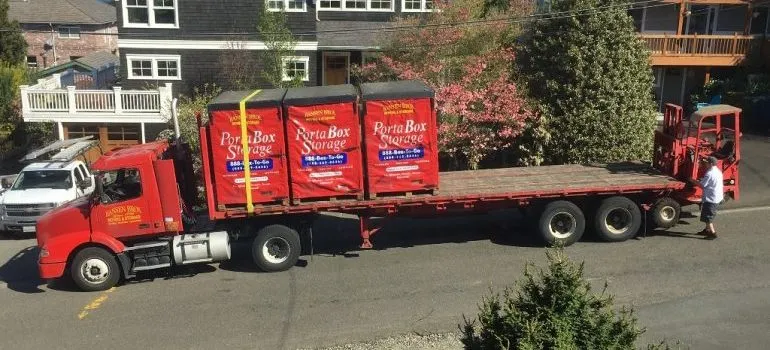 One of the most important things to remember is never to cut corners during your moving or storage process. The longer the period of time during which you choose to store away your belongings, the more attention it requires. Making sure that you receive the best full-service storage in Seattle is exactly what Hansen Bros. Moving & Storage is here to offer.
Why Choose Us
History
Hansen Bros. Moving & Storage is locally owned and operated by the same family for four generations, since 1890. We have a well-established reputation for service quality and reliability with a high percentage of repeat household and commercial clients.

Professionalism
We're a certified ProMover by the American Moving and Storage Association with A+ rating with the Better Business Bureau, voted "Best in Western Washington" in 2009 and from 2011 to 2016 by KING5. Our company is fully licensed and insured and member of WMC and AMSA.

Value
Hansen Bros. Moving & Storage provide free, no-obligation in-home estimate and competitive rates, including low minimum rates for shipments moving under 300 miles. We've set a refund policy for unused packing materials and three Puget Sound locations to help clients save on travel fee costs.
What makes Hansen Bros. Moving & Storage the optimal choice for you?
We are among the most trusted providers of storage units Lynnwood has to offer. Our storage warehouses are temperature-controlled, modern and well-monitored. Regardless of whether you may be looking for short-term or long-term storage units, you will find them here, in a wide variety of sizes. Order your portable storage containers today and let us know whether you prefer to keep them at your home or in one of our facilities across the Puget Sound area. Contact us today and save yourself a lot of heavy lifting and stress in the process.
With our storage units Lynnwood trusts, you gain much more than additional space
Hansen Bros. Moving & Storage has been the prime choice among relocation companies in the Puget Sound area ever since 1890. The quality of storage services our company provides is founded on several simple facts:
Hansen Bros. Moving and Storage is a family-owned and operated business for four generations
We are a fully licensed and insured relocation business in the State of Washington
Over 160,000 sq. ft. of temperature-controlled, modern concrete tilt-up warehouses and storage units
Voted "Best in Western Washington" by KING5 for seven-time years
So, whether you need full-service storage, commercial storage, or portable self-storage, Hansen Bros. provides the storage units Lynnwood WA residents know they can count on. In fact, over 94% of our customers say they would recommend us to friends! Request your free quote now!
Our reputation is extensive and well-founded
For more than 130 years, our company has been mastering the trade of moving and storage services. It is who we are and we maintain our reputation by employing only the most qualified crews for the job. Our local Lynnwood movers are reliable and cost-effective, with a professional approach to conducting any business that comes their way.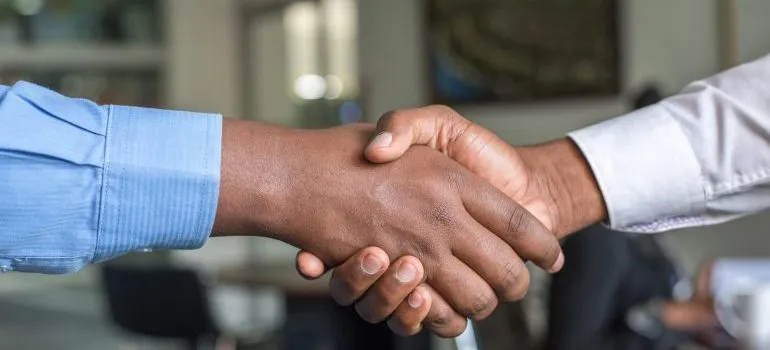 With the tailor-made moving and storage services that our dedicated and proficient moving crews offer, you can be certain that all your relocation needs will be met to the fullest. One of the reasons why we are the oldest moving company in Seattle is because of our firm belief building long-term bonds with customers through the quality of the work we do for them.
Throughout our existence, we have focused on providing our customers with the best moving experience they could have possibly wished for. Hansen Bros. Moving and Storage is what people are after when looking to hire a provider of storage units in Lynnwood: the peace of mind and knowledge that they can access their items when they need them. In the meantime, people like knowing that their items are safely stored away. This is exactly what you will get from us.
Our services encompass more than exceptional storage
With full-service storage being just one of the many areas of expertise at Hansen Bros., we offer a wide range of services to ensure a smooth and hassle-free relocation experience. In addition to our exceptional storage solutions, our team is also well-equipped to handle the following:
Residential moving services – Whether you are moving locally or long distance, Hansen Bros. is here to assist you with your residential move. Our professional movers have extensive experience in handling household items of all sizes and fragilities. We can handle packing, loading, transportation, unloading, and unpacking, ensuring that your belongings reach their new destination safely and efficiently.
Office moving services – Office Moving Services: Relocating an office can be a complex task, but with Hansen Bros., you can count on a seamless transition. Our team of experts understands the unique requirements of office moves, including the need for careful handling of valuable equipment, sensitive documents, and minimal downtime.
We work closely with you to create a customized moving plan that accommodates your schedule and minimizes any disruptions to your business operations.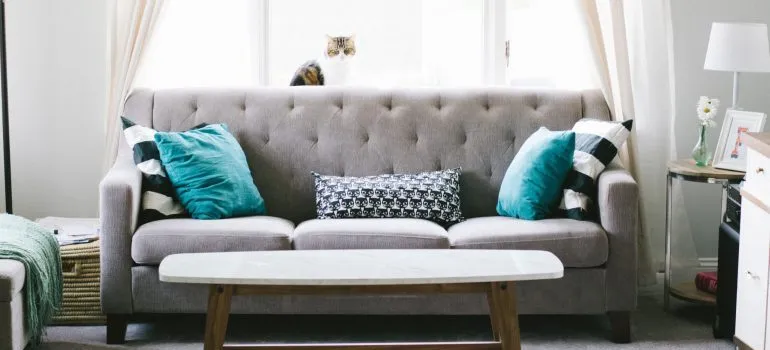 Residential moving and storage units Lynnwood is proud of
When packing and relocating your entire household, you put a lot on the line. During this challenging transition period, the Hansen Bros. Moving & Storage team recognizes the importance of keeping our word and offering the top-quality moving expertise Lynnwood residents expect without fail. Some highlights of our residential relocation work include:
Expertise in moving discerning customers with significant investments in their furnishings and belongings as well as their residences.
Timely, accurate, and competitive cost estimates without hidden fees or unnecessary up-front deposits
Teams of professional Edmonds movers which customers trust that sincerely care about the possessions and property of our customers.
Commercial moving services
The requirements for moving an office or production facility often differ from moving a household. Our commercial relocation specialists are used to working in partnership with project managers, purchasing departments, financial directors, staff, company managers, and other involved parties – all to ensure a smooth relocation with minimal business disruption.
Make your relocation simple with the use of our storage solutions
Why waste time worrying about the welfare of your prized possessions when you have Hansen Bros. Moving and Storage by your side? Let us provide you with affordable, portable self-storage units in Lynnwood, WA. When you are ready, fill out our form to receive a free, no-obligation quote. You can also contact us for more information, questions, or concerns. We're here to address them all and help in every way we can!
Let our team put together a comprehensive moving plan for you. Complete our simple free quote form or contact us at 1-888-300-7222.