Moving off to college – how to handle it?
Starting college is the beginning of one of the most wondrous parts of your life. New places, new people, new ideologies – all of them converge at that one spot. It's a glorious time and you're in the middle of it all. But, it's also a massive change. And change, inevitably, carries challenges and difficulties. Fortunately, you can make that exciting, too, even if this is your first time moving. After all, handling moving off to college is just one of many adventures you'll embark on during this amazing period.
Moving off to college will be easier with a professional team by your side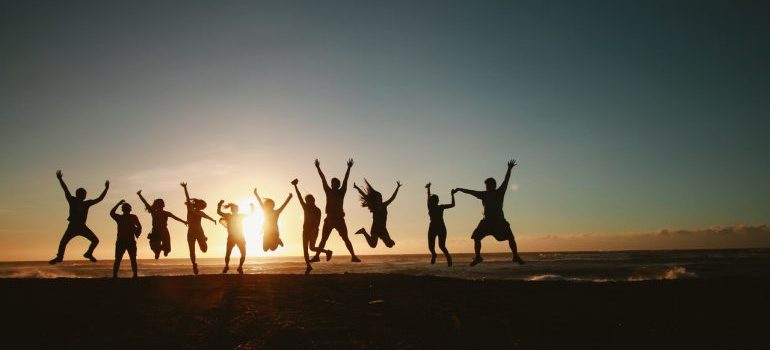 Moving, whether for college or otherwise, is always tough. There's a virtually infinite number of things to handle, chores to do, decisions to make. And each one of them drains your time and energy – exactly the things you need to fuel the enthusiasm. So, why not save and focus both on something that matters? With moving services Seattle companies offer, this is all too easy to achieve.
Trained and experienced professionals can take the majority of the process off of your hands, backs, and mind. That way you can freely enjoy this period. Do the things you love. Make a few more beautiful memories with your family. Hang out with friends and let them hype you up about moving off to college. All that, without ever giving thought to relocation chores.
Set up a responsible budget
We all know that "students are always broke". It's a standing joke that's probably as old as time. Still, there's some truth to it. Being away from home and your parents will certainly make you want to go a bit wild. Fun as it may be, it can also backfire. The next thing you know, you're figuring out how to survive for a week on a single can of SPAM. An invaluable lesson, for sure, but far from what you should be learning in college. Therefore, learning how to budget properly should be one of your priorities. Of course, we're not saying you shouldn't have fun. You're moving off to college, not monastery. Just that you should exercise restraint and responsibility.
Bring a piece of home with you
Settling in after the move can feel daunting, at first. A new environment is always strange, and can even feel hostile, at times. But, you can easily remedy that. You just need an anchor, a connection to the familiar. So, one of the first steps you should take after movers bring your stuff in is to personalize your living space. Make it feel cozy and welcome. Hang a few pictures, or make a photo collage to remind you of good old times. In other words, make it feel like home.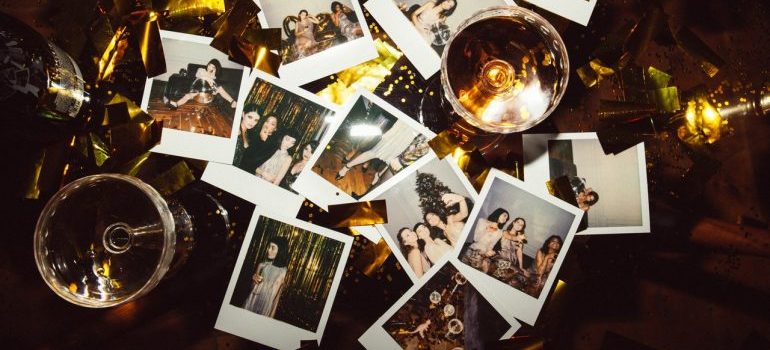 However, there's one thing to be mindful of here, and it concerns the pre-move preparation. Don't go crazy with "how much home" you're bringing with you. Although moving companies Marysville WA houses won't have trouble relocating all your stuff, you'll have trouble finding where to put them. As a college student, you'll almost certainly, share the room with someone. And that someone will also want to personalize their space. So, you may find yourselves running out of it sooner, rather than later.
An alternative
Students are extremely resourceful. So, we have no doubt you'll manage to find ingenious ways to cramp up even more stuff in your room. And that's exactly the problem: cramping. It will hinder your daily routine, and can even negatively reflect on your productivity.
Still, sometimes this is simply impossible to avoid. So, if you feel like you're running out of space, renting self storage Seattle movers manage is an excellent option. This minor investment will make your life so much more comfortable. And, if you want to go by even cheaper, talk to your roomie (or a few of them), and rent together. That way, you can cut more costs, making them miserly. But, if you do this, make sure everybody's on the same page: "Shared storage, shared obligation". Otherwise, you may end up a "storage maid" for your roommates.
Stay in touch with old friends…
Without a doubt, one of the toughest challenges to overcome when moving off to college is parting with old friends. The time you spent together and the experiences you shared are an oasis of calm in a storm this change entails. Even though you're parting ways, you can still support each other. So, make a deal to stay in touch. Today, with all the messaging apps, it's easier than ever. And don't forget to pick a mandatory once-a-year (or more) get-together date, to reminisce about old times and share new experiences.
… but make a whole lot of new ones, too!
A thing you'll have the opportunity to do a lot in college is making new friends. And, you should! It's the best way to grow as a person. So, don't be shy. Because, here's the thing – it's not only you who's new there. Everybody is. So, you already have at least one thing in common. So, put yourself out there and you'll have a whole lot of new friends in no time. Join a club, take up a cause, or simply approach and say: "Hi!" You'll be surprised how open to new acquaintances everybody is at college.
Study and study a lot!
No – we don't mean to nag you. We're sure you've had a fair fill of that already. A college is a place of learning. And, we're not talking about the subjects you chose only. But learning to grow as a person. In college, you'll have every opportunity to do that. So, focus on your studies, but don't forget everything else. Study people, their opinions, cultures, way of thinking, way of life. Learn about places you visit and find those you would want to visit. Discover new skills, passions. Be bold. Take risks. Get out of your comfort zone. After all, that's what moving off to college is all about.
Let our team put together a comprehensive moving plan for you. Complete our simple free quote form or contact us at 1-888-300-7222.