"Great team of guys. Professional and gave the extra effort needed to protect our furniture from damage. I have used Hansen Bros. 3 times in 12 years for local moves and all were great experiences. Save your back and let them do the heavy lifting!"
Frank F./ Seattle, WA
"Everybody at the company was very professional and gave great service. Price was competitive and the moving crew was on time and very efficient."
Clive B. / Mercer Island, WA
America is known for being a nation of travelers. And those who move in or near Seattle, Lynnwood, and Newcastle have known which company to turn to for assistance since the day of horse-drawn carriages. Hansen Bros. Moving & Storage employs professional local movers Seattle families and businesses depend on to get them exactly where they need to go! Get in touch with us and let our team of experienced local moving professionals help you relocate!

When we referenced horse-drawn carriages, we didn't exaggerate one bit. Our relocation company was founded way back in 1890 and is still owned by the same local family. We accumulated more than a century of valuable experience while continuously innovating and staying competitive by providing the best moving services Seattle residents can find.
Why Choose Us
History
Hansen Bros. Moving & Storage is locally owned and operated by the same family for four generations, since 1890. We have a well-established reputation for service quality and reliability with a high percentage of repeat household and commercial clients.

Professionalism
We're a certified ProMover by the American Moving and Storage Association with A+ rating with the Better Business Bureau, voted "Best in Western Washington" in 2009 and from 2011 to 2016 by KING5. Our company is fully licensed and insured and member of WMC and AMSA.

Value
Hansen Bros. Moving & Storage provide free, no-obligation in-home estimate and competitive rates, including low minimum rates for shipments moving under 300 miles. We've set a refund policy for unused packing materials and three Puget Sound locations to help clients save on travel fee costs.
Hansen Bros. Moving & Storage – the top choice of local movers Seattle trusts
That means that we, the local movers Seattle trusts most, are the product of 130 years of firsthand experience and knowledge of the moving industry. When you put it like that it is no wonder that we are consistently ranked as one of the very best and most respected moving companies of the great Emerald City.
What exactly is it that made our moving company so successful?
It is the same things that still make us the best movers in Seattle today and why we think that we are the best choice for your local relocation. As a start, it is the three P's that form the foundation of Hansen Bros. Moving & Storage:
Punctual.

Being the

local movers Seattle residents trust

most requires that we complete our projects on time and on budget. In our business, more than in most, time is literally money as all local moves are charged based on time and materials. We are committed to being respectful of your valuable time and being punctual demonstrates that commitment.

Professional.

Our team puts great emphasis on demonstrating their expertise and knowledge in the most professional manner possible. Moving is a business where doing things by the book and employing good screening practices and ongoing training is taken very seriously. We might be a family-owned, local company but don't be deceived, we are no small "mom & pop". We have a fleet of well-maintained trucks & equipment. And we operate with plenty of well-trained staff and movers – all determined to meet or exceed your expectations.

Prepared. We are ready to take your belongings wherever you need them to go. Our local movers are locals themselves and know all the streets of Seattle and the surrounding areas well. Furthermore, our team invests in good communications and is always ready to take action as needed. Whenever something changes, you can completely count on our staff and moving crews to adapt and tailor a solution to your relocation needs.
We have you covered with our services
Despite all the things we listed above, we are aware that you may need more knowledge about us before you can conclude that our team of local movers Seattle is indeed the right choice for your moving and storage needs. On the note of storage…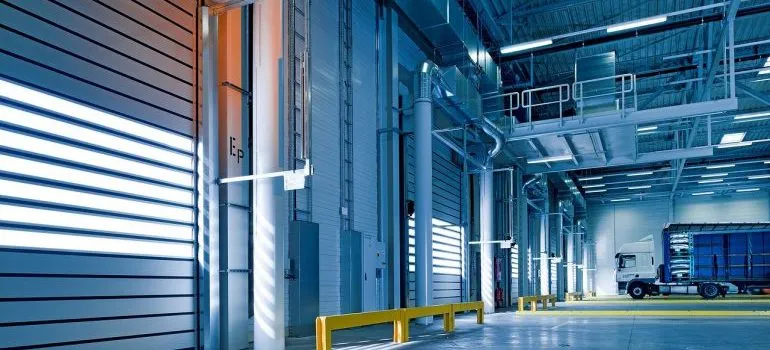 We have storage warehouses in Seattle, Lynnwood, and Newcastle that are ready to store your belongings when you need it. Actually, our storage units have been used, upgraded, and occupied for more than a century as well. Of course, they changed quite a lot since then. We dedicate significant time and expense to the maintenance of our warehouses to ensure that you can expect only the best storage solutions from us.
There are many reasons why you might need a storage solution. Maybe it's a last-minute relocation. Perhaps you need somewhere to keep the stuff while your real estate process is completed. Whatever your needs, we are licensed and insured to safeguard your possessions with great care. You can rest assured that what you own is well protected while in our possession!
Special services we provide
The average American will move as much as twelve times during their lifetime. And as the best movers in Seattle, we also provide many additional valuable services that would fit all those moves. And these go beyond your everyday moving solutions:
Commercial and office relocations,

Industrial and employee relocations,

Storage services
To begin, we offer professional moving solutions for seniors in Seattle. Hansen Bros. is very familiar with the challenges and special needs involved with helping a senior move from a long-time home to an apartment, condominium, or senior living community. We take the task of assisting with these sensitive relocations very seriously and take pride in ensuring the whole process is professional, friendly and highly personalized.
From the moment our relocation consultant arrives on-site to provide a complimentary, no-obligation survey and estimate, they work diligently to set the older adult at ease. They do so by explaining how the move can occur with far less stress and strain than past moves they've made.
The Hansen Bros. Move Management division
Hansen Bros. has moved multiple generations of families and recognizes that moves that later life moves are different than regular moves and require special attention and handling. With this in mind, we created a specialized division to ensure such moves have minimal stress and strain for our elderly customers and their families. 
This division, HB Move Management provides a more personalized approach and an expanded menu of services including things like floor planning, downsizing assistance, special service referrals (i.e. trash hauling and estate sales), packing, unpacking, and resettling (even making the beds!). HB Move Management (HBMM) also regularly provides seminars on the topic of downsizing at local retirement communities and other public venues. If you're interested in attending a seminar, please call (206) 257-4314 and a member of the HBMM team will gladly get you registered to attend.
The proven track record of local movers Seattle relies on
And finally, the best way to prove our work is to let other people do it for us. We have amassed thousands of satisfied customers throughout our history and over 3,000 are featured on our website. Our company has successfully performed some rather remarkable moves as well (including, but not limited to, the "Son of Heaven" exhibit, relocating the entire Museum of History & Industry (MOHAI), and large moves for Pacific Northwest high tech companies with household names.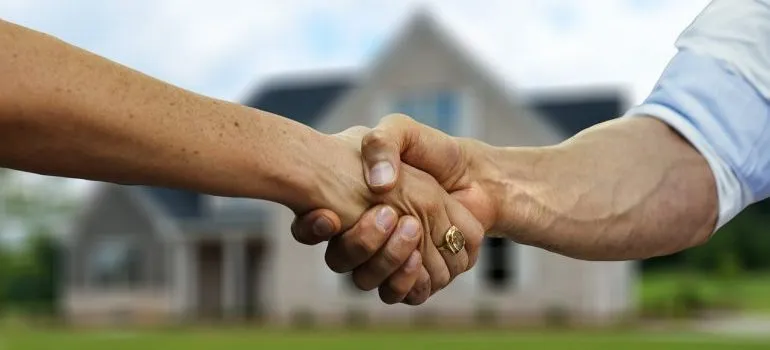 Luckily, not only are many of them available on our website testimonials but also on Google, BBB, Facebook, Yelp, and other platforms. We invite you to check them out and see for yourself why Hansen Bros. Moving & Storage is regarded as the best movers in Seattle!
Our services extend to the entire Puget Sound Area
What started as a small-time team of local movers Seattle has during the last century transformed into a full-service moving and storage company. As such, Hansen Bros. is now a brand name that resonates across the Puget Sound Area, with our tailored moving solutions expanding to other cities and towns in Washington. As a result of this, our crews operate in multiple locations such as:
West Seattle
Eastside Seattle
Lynnwood
Newcastle
Bainbridge Island
Bellevue
Bothell
Edmonds
Everett
Redmond
Issaquah
Renton
Kirkland
North Bend
Shoreline
Marysville
Start your Seattle move right now!
Based on our 130+ years of experience, if there is one invaluable piece of advice we can give, it is to begin planning your move as soon as possible – there's no such thing as too soon! Hansen Bros. Moving & Storage is ready to take your call or website form and then schedule a free, no-obligation estimate at a time convenient for your schedule. Our team will talk you through all the details, answer questions, and we sort out any issues and obstacles right away.
Rather than lose any precious time, contact us today and get the local movers Seattle loves on your relocation project as soon as you possibly can!
Let our team put together a comprehensive moving plan for you. Complete our simple free quote form or contact us at 1-888-300-7222.