Benefits of being a mover and driver
If you're a driver in the moving industry, then the possibilities are endless for you. It's a fact that relocation often requires transportation of various valuable items, more often than not across a long distance. If you have a driver's license, then you're that more eligible as a worker in the moving industry. Furthermore, being a driver can open a lot of doors for you later on. Not only are you more suited for the more complicated moves, but you can help around with some of the simpler ones, as well. Employers love it when their employees take initiative and are able to see the tasks from the beginning until the end. Here at Hansen Bros. Moving & Storage we will gladly hire responsible, punctual, and dedicated movers who know how to drive a truck. Furthermore, there are other noteworthy benefits of being a mover and driver.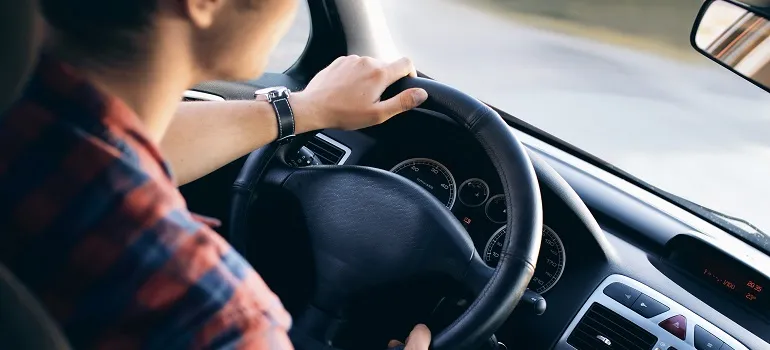 You can make the right difference
If you don't like the idea of being stuck at a desk and would rather get paid for getting a good workout, check out the benefits of being a mover and driver for Hansen Bros. Moving & Storage. You'll be glad you did! The job of a mover is not like any other. If you realize that you're not cut for the tedious office work, we can hardly think of a position that's better suited for you.
As a part of our outstanding team, you'll be able to make a living by being out in the field and helping people during one of the most stressful times. Relocation is never easy on our clients. However, we are here to help them. As our representative, you'd play a crucial role in the sense that you'll have direct contact with our clients by providing the best moving services Seattle has to offer.
Benefits of being a mover and driver show when movers look for work
Whether it's helping families and businesses move down the street, across the country, or around the world, the tradition of excellence at Hansen Bros. has persevered since 1890. The key to our success? Dedicated and motivated movers and drivers at our locations in Seattle, Lynnwood, and Newcastle. Therefore, we look for driven and motivated people. It's the job of our movers to take care of our clients and represent our business. It's important for the people we employ as our movers to truly care about this job.
Furthermore, people who know how to drive a moving truck have an advantage right at the start. It's important for our employees to be able to do any task we give them. And transporting our clients' belongings is probably the most important task a mover can take upon themselves. Therefore, learning how to drive a truck will put your application right at the top of any waiting list.
One of the noteworthy benefits of being a mover and driver is being able to find employment, no matter where you are
We cover a wide area of locations and employ only the best movers as part of our team. Joining our movers Lynnwood WA crew is the best way towards a future in the moving market of this city. You can be sure that you're making the right choice when deciding to become a part of our team. We have years of experience and you can be sure that you'll be learning from the best workers out there.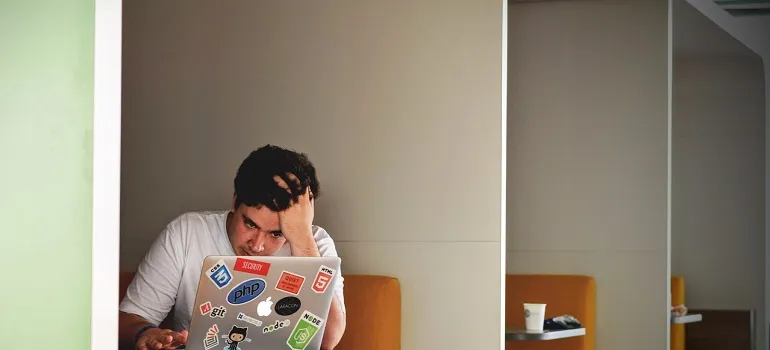 Furthermore, if you are a driver, we can pretty much guarantee that you will become a part of our number one team, no matter where you are. Our moving company is always on the lookout for capable people who don't shy away from hard work. You'll work with:
capable and hard-working movers.

a friendly, experienced, and eager team.

supportive and understanding employers.
 Therefore, getting a job as one of the Hansen Bros workers will not only make room for advancement within the company, but it will also open doors for you in other ways. Finding a job as a mover and a driver anywhere won't be a problem. 
Physically and mentally challenging work outside of a traditional office setting
Working outside and having a dynamic day may not be for everyone. Some people prefer to spend their days in the office, sitting at the desk and doing paperwork. However, if you feel that that's not for you, as so many others do, then finding a job as a driving mover might be one of the options you should consider. This work is challenging, but also rewarding. You will need to be both physically and mentally up to the challenge.
The local movers Seattle residents rely on are here to help their clients with a lot of the heavy lifting which inevitably follows a relocation. Furthermore, they need to stick to the previously arranged moving plan. It takes a lot of concentration and attention to detail. However, seeing happy clients at the end of the moving day is worth the trouble. It's during this time of stress and anxiety that you get to help your clients and find a way to put their troubles to rest. When you help those people, the gratitude they show is truly rewarding.
You are an invaluable part of our team and should be appreciated for it
As one of the best moving companies out there, Hansen Bros Moving & Storage offers the best possible working conditions to our employees. As much care and dedication we put into conducting successful relocation, we pay just as much attention to our employees. We understand that driving while transporting valuable belongings our clients trust us with, can be stressful and difficult. We conduct various kinds of relocations. From local ones to long-distance ones, transporting everything is a huge responsibility.
We understand that being the long distance movers Seattle is proud to have is a heavy burden to carry. With great power comes great responsibility. You are the face of our company and we put extra effort into you to feel appreciated and valued. Therefore, you can be sure that we do all in our power to support you on the field so that you never feel alone and stressed while working.
Get the most out of your job as a driver in the moving industry
The dynamic day of a mover is something to look forward to from the moment you get your first assignment. The pros of being a driver in the moving industry include the ability for you to choose what you'd like to do. Most of the time, it's the drivers that get the most moving jobs because they are the most suitable for transporting clients' belongings. Therefore, you can count on getting a lot of offers once you start applying for jobs in the moving industry. The feeling of being able to choose where you want to work is a privilege in this day and age.
Oftentimes you'll be able to organize your own free time and choose the moving days that work for your schedule. This kind of flexibility is often not the case nowadays and falls under one of the most important benefits of being a driver in the moving industry. As we've mentioned, we offer a variety of moving services at various locations. Becoming a member of Moving Bros. Moving & Storage by joining the ranks of our movers Newcastle WA recommends is something to be proud of.
Get a competitive salary in your field
As one of the most desirable movers in the industry, you'll be able to get a competitive salary in your field. This is particularly true for movers with experience. If you already have prior knowledge of how to conduct a successful move, then your future in the industry is pretty much set. Drivers who have experience with how professional moving companies run their businesses are the ones who are the perfect candidates for job vacancies.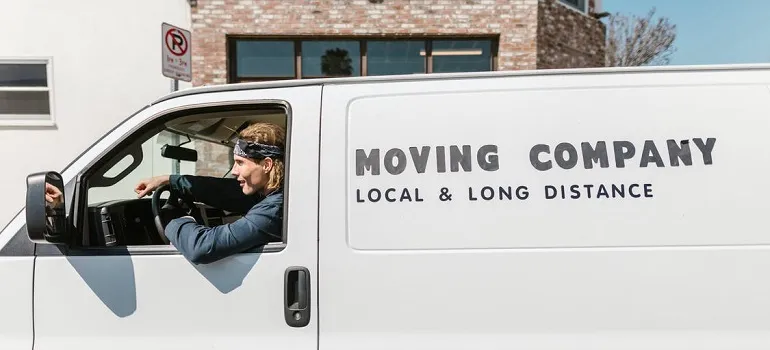 If you're one of those people, you shouldn't worry about getting a job. It's just a matter of when, rather than if. No matter what kind of move our clients are planning, it's always easier if we have a driver on our team. Therefore, you can be sure that you'll be able to enjoy the benefits of being a mover and driver such as higher pay rates, and receive some tips from our clients as well! The life of a mover can be good!
We offer benefits to our workers because they're in everyone's best interest
If you're working as a mover and are constantly out in the field, you should make sure to take care of your health in your free time. The life of a mover can be sometimes stressful and, what's even more problematic, full of physical exertion. Even if you're not loading and unloading heavy boxes full of bulky items, just sitting and driving all day long can be rather hard on a person.
If you're one of those hard workers who take it upon themselves to do even more than just their share of the work, you need to make the point of asking for the right stimulation. In addition, you should insist on adequate health care. We at Hansen Bros Moving & Storage offer a number of benefits to our workers. These include:
paid time off

medical/dental/vision coverage (full-time employees)

401K plan with company match (full-time employees)

access to AFLAC insurance

commuter benefit

membership in the Seattle Metropolitan Credit Union

direct deposit

employee referral bonuses
We also encourage you to pay attention to the usual health issues movers suffer from and the common injuries they endure. You should learn and use proper lifting techniques and adequate moving equipment. Health comes first. There are many benefits to being a driver in the moving industry, but make sure you're putting your safety and that of your colleagues first. Good health is the only benefit that truly counts in the end.
Explore the benefits of being a mover and driver at Hansen Bros. Moving & Storage
The benefits of a mover who drives should be demanded by any skilled worker. Moves are stressful and hard to pull off. Even if you have a lot of experience as a mover, every move is an individual experience. Various clients may have different demands and we, as a professional moving company, need to do our best to meet them. Therefore, it's important that you don't overwork yourself to the point of growing irritable.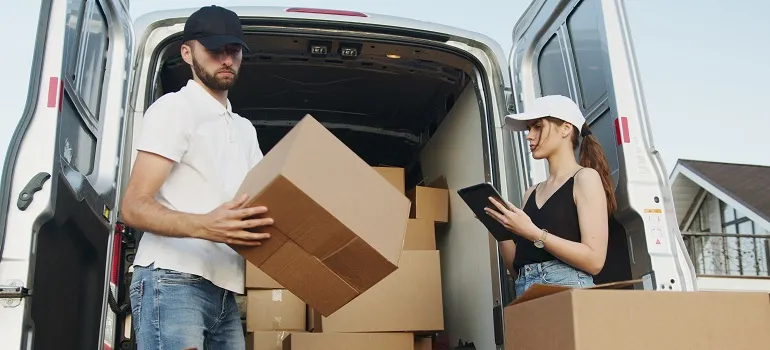 The customer support we provide is an important part of the process. Our clients need to feel that they can trust you. You need to be at the top of your game. Therefore, you as well need to feel that you're getting the benefits you're due. Any moving company should care about their workers as well as their clients. Working with people can be exhausting, so know that we appreciate your efforts.
Hansen Bros. Moving & Storage team appreciates the work our movers do and values capable movers looking for job opportunities
Our moving company understands the importance of satisfied workers. Hansen Bros. Moving & Storage offers a pleasant working environment and welcomes new job applications with open arms. Choose one of the following ways to join our winning team:
Join the best Seattle Moving Company today – Hansen Bros. Moving & Storage!
Get in touch with us and experience the advantages of being a mover and driver
If you're tired of boring office work and looking for excitement in your everyday life, we have a solution. Here's your chance — work outside! Make great money! And skip the gym membership! The benefits of being a mover and driver for Hansen Bros. are clear. Feel free to check out our Careers page today for specific opportunities today.
Let our team put together a comprehensive moving plan for you. Complete our simple free quote form or contact us at 1-888-300-7222.